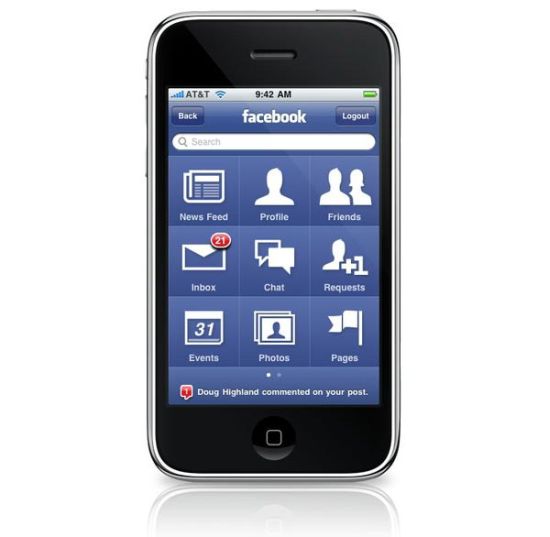 You will find the net thronged with the Information of the Apple Facebook 3.0 app now available for download through the app store. So, there is nothing really new in there and more so, because there was a discussion regarding the app being released even a couple of weeks back. So rationale tells us that we only talk about what is there and what is not.
Apple iPhone Facebook 3.0 App Fresh Features
You can now see the upcoming events and RSVP, your friends' birthdays and see pages and post updates and photos to pages you administer. Also, you can now write notes and read what your friends have written, upload videos from an iPhone 3G S and upload photos to any album indeed, there is complete photo management. You can also visit links in a built-in web browser. Finally, you can become a fan and quickly call and text friends.

The Shortcomings
You will still get errors while loading your online friends, so seemingly, the app does not come with a solution for this problem which was prevalent even in the last version. Also, the videos cannot be directly loaded from the iPhone 3G although the 3G S is now good for this function. The push notifications are also missing yet again and what we still wish is to watch videos directly from the app.
The Solution
Patiently waiting for the 3.1 update is all that we can do!
Reference: Facebook