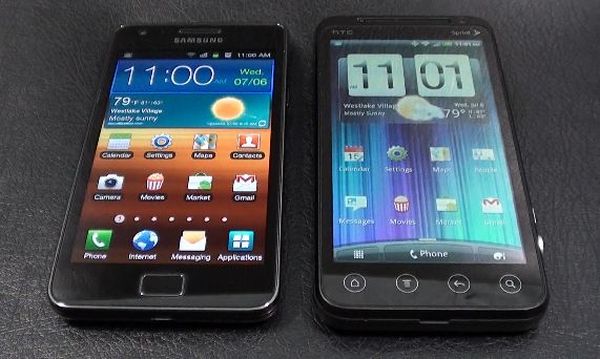 The challenge
We take two dual core Android 2.3 Gingerbread smartphones; Sprint HTC Evo 3D and Samsung Galaxy S II for a detailed comparison here. Both smartphones are with many exciting features. The first one is special with its 3D screen and 3D camera. In the meantime, Galaxy S II is the current champ of the Android platform. It is also Samsung and Android team's most aggressive competitor to Apple iPhone 4. In fact, Evo 3D and Galaxy S II share some similarities like Android 2.3 Gingerbread, dual core processor and RAM capacity. Read on the comparison we have made between the high end Android smartphones.
Comparison attributes
Weight and dimensions
Galaxy S II is one of the thinnest smartphones in the world. The device has the dimensions of 125.3 x 66.1 x 8.5 mm and a weight of just 116 grams. HTC Evo 3D is a bit larger phone with the dimensions of 126 x 65 x 12.1 mm. Evo 3D has a weight of 170 gram with dual rear cameras for 3D capturing and a bulky design.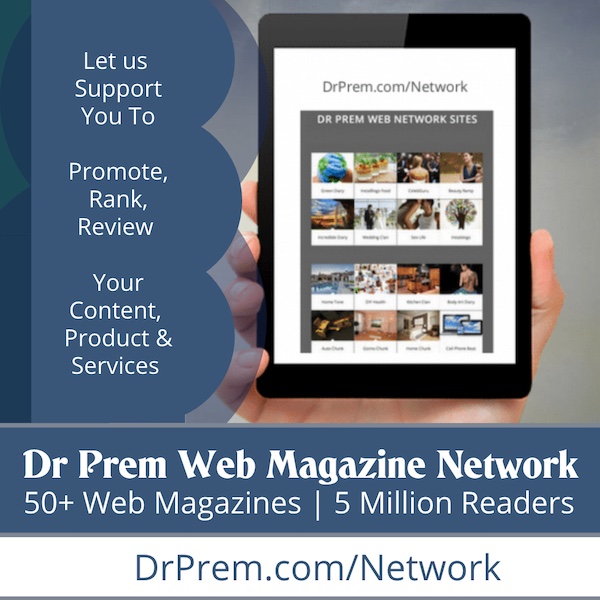 Winner: Samsung Galaxy S II
Display
Both Galaxy S II and Evo 3D have 4.3-inch displays. The former has a Super AMOLED Plus Gorilla Glass capacitive touchscreen with a resolution of 480 x 800 pixels at 217 ppi. Evo 3D's display is a 3D LCD capacitive touchscreen with 540 x 960 pixels at 256 ppi. The difference is that Galaxy S II is an HD phone, while Evo 3D is a 3D smartphone.
Winner: HTC Evo 3D
Software
Android 2.3 Gingerbread runs on both Galaxy S II and Evo 3D. Gingerbread has been well representing the platform for several months. Google has now unveiled the latest version of the software, Android 4.0 Ice Cream Sandwich. There is no information whether these two products will get updated to the new Android version anytime soon.
Winner: No winner. Both smartphones feature Android 2.3 Gingerbread.
Camera
As you may know, Galaxy S II sports an 8-megapixel camera with the features like autofocus, LED flash, geo-tagging, face and smile detection and many others. It has 1080p video capture capability, in addition. It mounts a 2-megapixel front camera for video chatting.
On HTC Evo 3D's back panel, you can see two 5-megapixel cameras for 3D capturing. Auto focus, dual-LED flash and 720p video capture are other notable features of device. You can capture stereoscopic images at 2-megapixel only. The secondary camera of Evo 3D is a 1.3-megapixel one.
Winner: HTC Evo 3D. It has the much-coveted 3D camera.
On-device storage and RAM
HTC Evo 3D sports 4GB internal storage and 1GB RAM. The device also has a microSD card slot that can load a 32GB memory card. On its Samsung rival, enhanced memory options are there. Besides 1GB RAM, the phone comes in with 16GB and 32GB onboard memory choices. In addition, you can use a memory card up to 32GB capacity in the microSD slot for expanded memory.
Winner: Samsung Galaxy S II
CPU
Samsung smartphone is powered by a dual-core 1.2GHz ARM Cortex-A9 processor with Exynos chipset and mali-400MP GPU. Its opponent also has the same capability in processing. Evo 3D mounts a 1.2 GHz dual core processor with Qualcomm MSM8660 chipset and Adreno 220 graphics card.
Winner: No winner. Both devices run on almost equally powerful processors.
UI
HTC Evo 3D is certainly blessed with the company's famous HTC Sense 3.0. Galaxy S II highlights Samsung's TouchWiz 4.0. As per analysts, HTC Sense UI does better over Samsung's TouchWiz.
Winner: HTC Evo 3D.
The verdict:
In short, both Galaxy S II and Evo 3D are meant for two different customer groups. The first one is actually an upgrade to the company's Galaxy S original that aggressively took on Apple iPhone 4 in last year. In the middle of 2011, the South Korean technology builder surfaced a second generation Galaxy S II to face off the possible iPhone 4 upgrade. But Apple did not bring out its 2011 iPhone 4 until October this year.
On the other hand, the Taiwan-based technology firm developed Evo 3D aiming at the customers, who want a 3D smartphone. Of course, Evo 3D is one of first 3D smartphones in market. As a whole, both Evo 3D and Galaxy S II have separate target audiences. So to sport a winner between them is needless. Evo 3D and Galaxy S II are champions in 3D and full HD smartphone markets respectively.