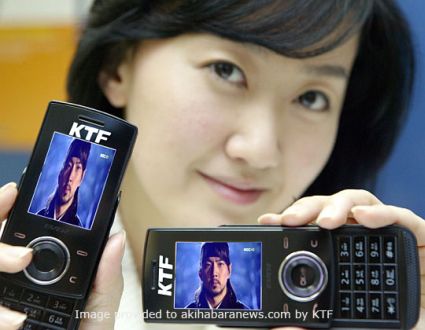 Korean and Japanese seem to be keener in introducing new technologies and features on their handsets than the rest of the world. This new phone from KTF called EV-KD370 has got the automatic screen rotation from portrait to landscape and vise versa when the phone is tilted.
With the flick of the wrist the phone will tilt to landscape mode so as to give the user a better view while watching mobile TV. Apart from it the rest of the features are mundane in nature but the other cool feature includes the changing of the music track by just the shake of the phone.
Its highly unlikely that it will move out of Korea and looks like they will have all the fun until some other manufacturer or the company itself decides to launch it world wide.
Via: Akihabaranews