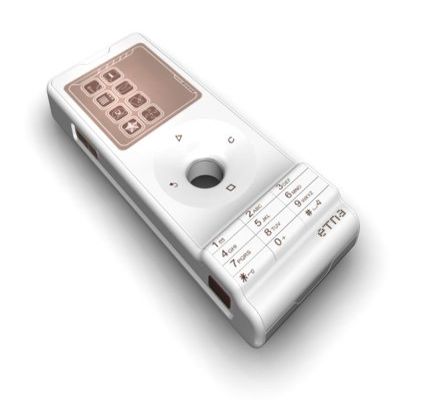 Here'e a peep in to a upcoming mobile that at present though is a concept but you might see it in your hands soon.
The ETNA designed mobile phone has got the good qualities of landline like it can be hanged with charger so that it finds a permanent place in your workplace and home. This way it will not get lost and the ring in the middle is used to plug phone directly in the socket while the illumination on the ring will tell you its charging status.
Rest of the specs are still unknown but promise to get back to you as soon as possible.

Via: Yankodesign