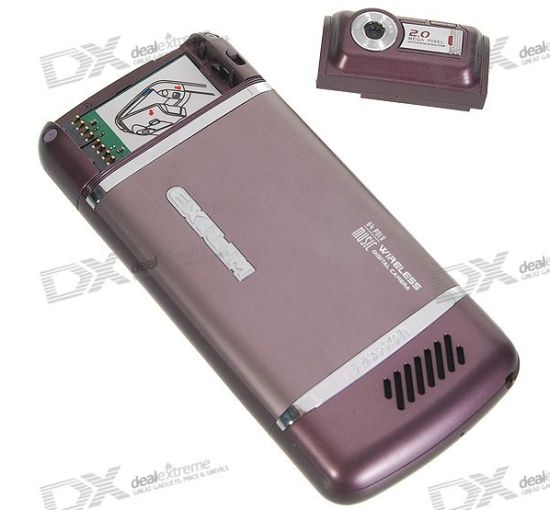 If you're aspiring to be a super secret spy at some point in your life, then you might want to start with getting the JinPeng E1181 phone. With the phone, you won't get high-end features, but it has something special that makes it stand apart from the crowd. The phone comes with a detachable 2-megapixels RF wireless digital camera that helps you spy on people and other objects. The camera transmits a stream of live images to the phone within a 30 foot radius and when it runs out of battery, you can plug it back to the handset for recharging.
Technical Specifications: A 3-inch vibrant color LCD touchscreen, 2 SIM Slots, WAP, SMS, MMS, Bluetooth V2.0 with A2DP support, 256MB included with Transflash TF memory slot for up to 4GB and a Built-in FM Radio Tuner.
Pricing & Availability: The JinPeng E1181 spying phone is available for $155.
Via: MysticHackers