Huawei, the Chinese multinational giant, launched its Smartphone A199 in Chinese market, in the month of June 2013. This year, the company has come up with another similar product named B199. Huawei B199 is basically the heir of A199. The primary features of the device are much more similar to those of A199 with some added specialties. Here are brief details of the latest launch from Huawei:
Basic Features of Huawei B199
Check out the basic features of Huawei B199:
OS – The operating system used in the device is Android.
Processor – Unlike other Huawei Smartphones, it is equipped with quad-core Snapdragon (SoC) by Qualcomm.
SIM – It is a dual-SIM Smartphone, which is compatible only with 3G.
Colors – It has a beautiful white body.
Messaging – The device supports both SMS and MMS.
Alerts – It comes with different sound profiles as well as modes (vibrate mode, flight mode, etc.).
Hardware – There is a micro-USB port and 2 GB RAM.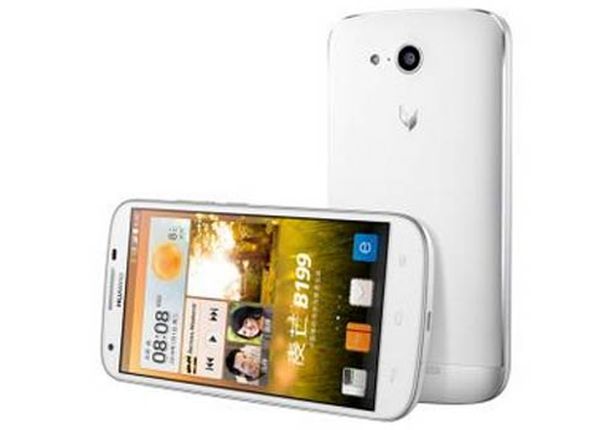 Exclusive Features of Huawei B199
Here are some exclusive features that you can enjoy while using this latest Smartphone:
Display – It has a 5.5" color display with a resolution of 1280 X 720. The LCD screen can be characterized as active and backlit.
Storage – It comes with 16 GB internal memory. Apart from that, you can also include an additional microSD card to store files and folders as per your need.
Camera – It has a 13 MP rear camera for taking amazing snaps. There is also a 5MP front camera for video calling.
Connectivity – The device supports Wi-Fi 802.11 b, g, n (2.4, 5 GHz) and can be used as a mobile hotspot. The encryptions used for this purpose are WEP, WPA, and WPA2. It also has Bluetooth (the version is not specified). Some common profiles you can find here are HSP, HFP, A2DP, and AVRCP.
Power – The capacity of the polymer battery used in this phone is 3000 mAh.
Media – You can enjoy high quality images (JPEG, PNG, BMP, GIF), audio (MP3, WAV, AAC, FLAC, OGG, WMA) and video (AVI, DivX, h.264 / AVC, MPEG-4, WMV, XviD) with this device. It supports media playback and OTA video too.
Applications – Alarm, calculator, tasks, calendar, stopwatch, voice recorder, instant messengers, maps, notes, stocks, weather, java, etc. are some default applications of the phone.
Others – Some other important features of the phone are HTML (JavaScript), email (POP3, push mail, IMAP), OTA sync, Accelerometer (motion), GPS, and so on.
The price of Huawei B199 is $330 and it is yet to be released in the regular market. However, it has been made available for pre-release booking.