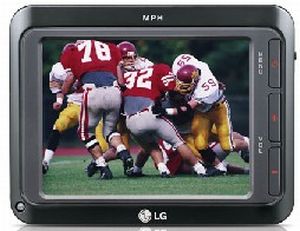 The North American mobile DTV market is sure to be captured as LG and Samsung have collaborated to develop a common device that would allow for digital TV on mobile phones. That sadly is the only big piece of information revealed as the officials from both the companies declined any further info on the development of the product although the LG president and chief technology officer, Woo Paik did quip:
LG and Samsung are already world-class in digital TV and mobile communications. Through this collaboration, we also have an opportunity to lead the North American mobile DTV market.
Both LG and Samsung presented products pertaining to the same technology at this year's Consumer Electronics Show but the products weren't compatible with each other. Now that both these giants have signed an agreement, I am sure they would soon find a compatible base to work on.
[Credit: Gearlog]