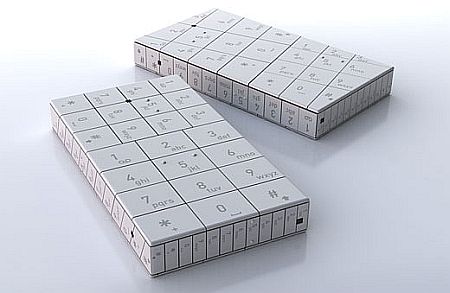 If you have been still drooling over those most coveted concept phones, here is one more to add to your zeal. The pictured above is the non.object CUin5 mobile phone that is inspired by the big firm's designs of a 'super-practical' interface with the all-too-typical feature set.
Every face of the phone carries a keypad, microphone, and speaker. The part you touch first gets active while all other edges are in lock mode. The strange phone has been enlisted in Lukic's upcoming book titled non.object that is an assortment of his strange concepts.
For your info, Lukik has earlier designed products such as TaylorMade r500 golf club and Zyliss salad spinner.
via: Gizmodo