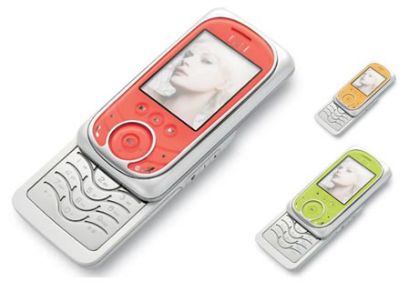 Alcatel has lifted the lid on their 2007 line of fashion handsets, and sitting pretty among them is the Elle N3 Glamphone…
Its chrome slider panel has been dipped in orange, pink, purple, white and yellow-green, and wraps up a 1.3-meg snapper, color screen and MP3 player. It's also got a nifty necklace with a steel charm to keep your Bluetooth headset safe and sound.
At 16.7mm, it's not the skinniest trendsetter on the catwalk, but it's definitely no a road roller either. Something else that's certain is that we wouldn't say no to it taking up residence in our handbag.
Elle N3 Glamphone will be winging its way to the UK in June. Keep it here for retail details coming your way shortly.
Via: newlaunches