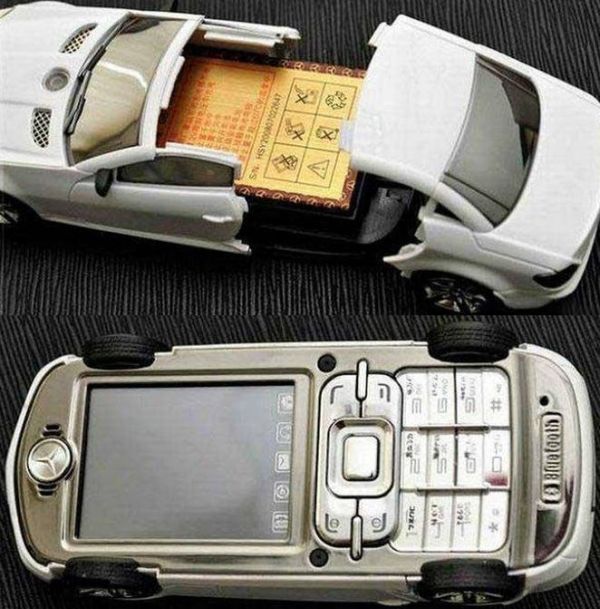 Cell phones, in the 21st century, have become an inevitable part of our living. It has now become a necessity, surpassing the parameters of being categorized as a luxury, when it was first launched; and then a comfort within 5 years of its introduction. Not only does it suffice as a mode of business transactions for the lower and middle class income group, but is also a style statement for high-end living, for fashionistas, bureaucrats and socialites.
With the introduction of some crazy futuristic designs in cell phones, mobile companies tend to cater to the demands of the high-income groups of the society, thereby incorporating latest technologies, inventions and updates with extremely attractive and unique style and design features. However, when design goes out of true or the penchant to create something unique surpasses the limits of appreciation, we come across some unique designs that garner approval and rejection all at once. Here we've listed seven such unique, cellphone designs that you may love to own:
Mercedes-Benz Cell Phone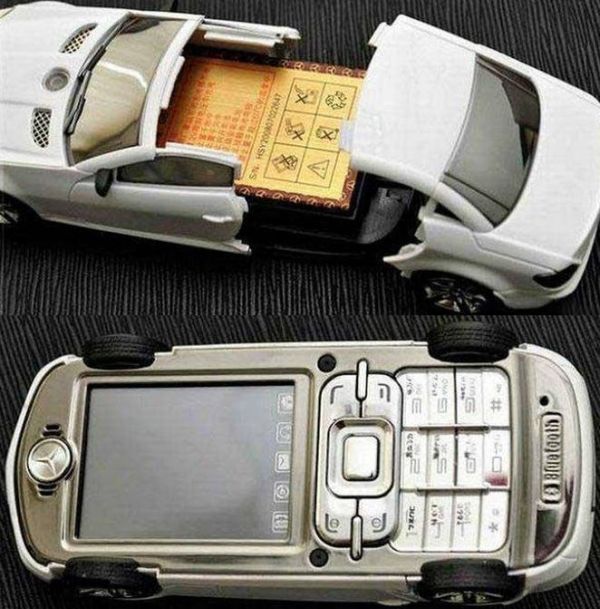 A creation by Shenzhen Shanzhai from China, the COOLF5 cell phone looks like a replica of a Mercedes-Benz car and comes in a fiery white color with a dual GSM connectivity and GPRS facility as well. It features a 2.2 inch TFT display screen with 260K color hues, along with a 1.3 megapixel camera. The cell phone has a QUGA resolution of 240×320 pixels. Other important updates include a WAP browser, easy e-mail access, SMS and MMS facilities, Bluetooth, music player, an e-box reader, and all other basic features with language options, calendar, calculator and others. It measures 120x51x22 mm and weights 22 gms. It supports a battery life of 120-500 minutes and has been priced at $145 USD. Though a bit funny in looks, to adorn a businessman or an industrialist's hands, there is no dearth of people who love owning unique looking gadgets.
Starfish Shaped Phone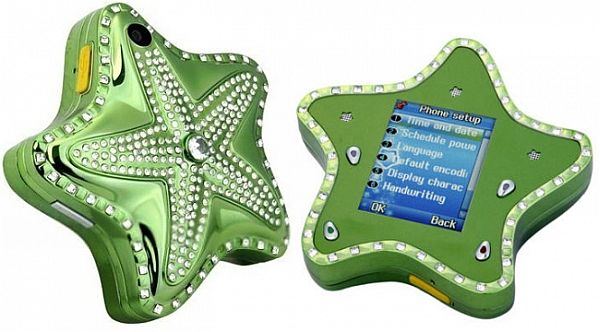 The star shaped, flux-diamond studded phone looks quite flashy and unique, which would definitely be enticed by divas from the fashion fraternity or by women who love to stand-out in the crowd and own something very different. It features a1.8″ touchscreen, with no-lock facilities, a GSM connectivity, tri-band camera, Bluetooth and a 2 GB memory card. It comes in an array of colors ranging from blue and gold, to green and pink and has been priced at USD 126.
Steampunk Cell Phone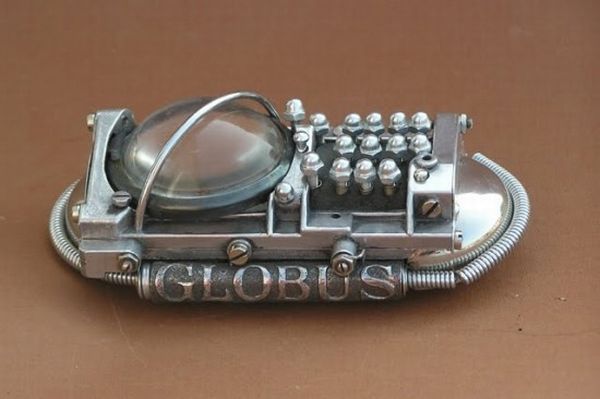 If you love to acquire historical gadgets which date back to the Victorian age, lookwise, an era when metals and ingredients like brass, copper and wood were used to add style statement and cool looks to gadgets and accessories, then this one is a perfect pick for you. In an era when people flock to acquire latest gadgets with futuristic designs, Ivan Mavrovic from Croatia tries his hands by interlacing modern technology with steam-punk designs for cell phones, yet retaining their functionality in full swing. These retro-gadgets have been designed by converting sturdy Nokia phones to operate and function as efficiently as any other modern-day mobile phone and also make for awesome looking accessories, to add to your personality.
Football Mini China Cell Phone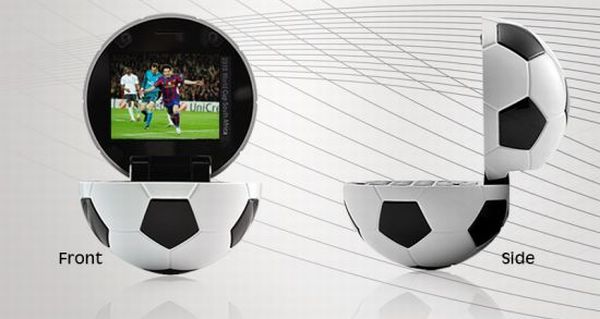 Conceptualized by a Chinese company, this football shaped mini cell phone is for those passionate lovers of the sport whose lives revolve around the game. This handset has been uniquely designed, imparting it the shape of a football and including features like Quad Band GSM, all media related package set, a dual SIM card slot and much more.
P7 Pen Phone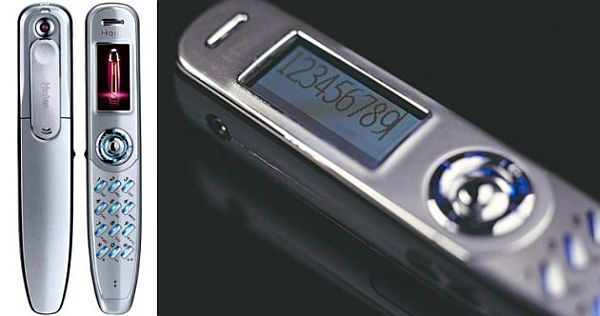 The P7 Pen Phone by Haier is a stylishly created cell phone, exceptionally designed to resemble the writing instrument. It features a tri-band phone with a VGA camera, TFT screen with LCD display, a 90 minute voice recorder and a Dictaphone, clammed with all the latest features and facilities of a standard mobile phone. It looks like a trendy shiny pen which would perfectly adorn the breast pocket of your coat. This unique gadget has been priced at 198.25 pounds.
Shanzhai Adidas Shoe Phone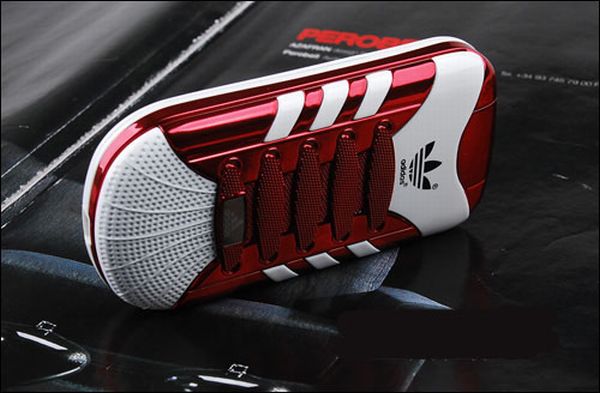 The world renowned shoe manufacturers, the Adidas Group, have joined hands with China's Shanzhai company to come up with their latest launch of cell phones. It is a clam-shell mobile phone, designed as a portrayal and resemblance of a shoe shape, with the inherent Adidas 3-stripes incorporated on the face of the phone. This dynamically designed phone is suitable for people who love to flow with the trend and acquire unique gadgets to add to their prized collection of crazy futuristic gadgets.
Rocket Mobile Phone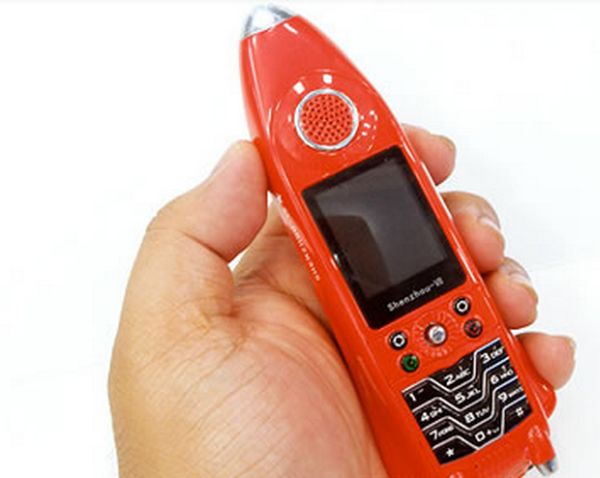 Reminding one of a science fiction magazine of the 1950's, this orange colored Shenzhou VII from China looks like a wacky aircraft, ready to take off into space any moment. Though not very user-friendly, as its size does not permit to be fitted into the pocket, the phone features a USB port and a Micro SD memory card, along with other standard functional features. All in all, a design feature which might just be too phallic for a majority of us.