HTC Rezound is HTC's refresh to its 4G lineup, with the Thunderbolt now looking old; whereas the Nokia Lumia 800 is the first Nokia phone to feature Windows Mobile. How do they stack up? Read on to find out.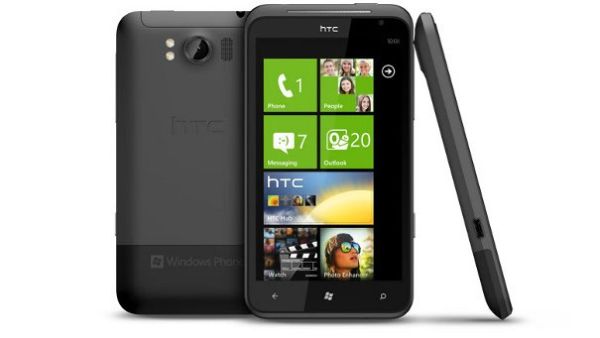 Round One
The HTC Rezound features a dual-core processor whereas the Lumia has to have a single core processor, thanks to Microsoft's strict regulations. While this sort of control may be good for Windows phones in general, it's not winning any brownie points in terms of pure number crunching. The Rezound's got 1GB of RAM whereas the Lumia only gets a measly 512MB.
The HTC Rezound has got a Super-LCD 720p display. HTC is pushing it as the first 720p-display phone in the US. The Nokia's got an 800×480 AMOLED display. This round goes to HTC as well.
The Rezound, if you may recall, is positioned in Verizon's very-high-end devices lineup. Hence, it's a 4G LTE phone. What's not to like about 4G?! It's blazing fast! The Nokia is HSDPA+ only though. While this may not be a deal breaker for people who like their phone to be carrier-free and unlocked, it can certainly be a deal breaker for people looking to get blazing fast speeds on 4G.
Both the phones have an 8 megapixel camera with the HTC getting brownie points for having an LED flash and a front-facing camera.
HTC Rezound
The Rezound is HTC's update to its Thunderbolt. It's got HTC's wonderful Sense UI running on Android Gingerbread. It's the first 4G phone to boast of a 720p display! Yes, you read that right! The phone offers a dual core 1.5GHz dual-core Qualcomm MSM8660 CPU, Adreno 220 GPU, 1GB of RAM, an 8MP rear camera with 1080p video capture and a 2MP front-facing cam, 16GB of flash memory.
Most importantly, it's the first HTC phone with a 720p display and integrated Beats audio! Yes, this phone is brimming with goodies.
The HTC Rezound runs on Android 2.3 with an impending update to Ice Cream Sandwich. The Sense UI is one of the best custom skins ever! HTC sure do know how to skin their phone! Coupled that up with a powerful processor and oodles of RAM and you got yourself a winner! Most of the apps from the Android Market will run on this baby. Sure, it's a bit thicker as compared to the other phones it's competing with; but that shouldn't be an issue.
Nokia Lumia 800
Ever since Nokia's announcement of partnering with Microsoft, there's been a lot of anticipation. Nokia, being the world's largest mobile phone manufacturer, has the power to set a new trend. And now that Nokia has gone the Windows way, Microsoft can hope to get a sizable chunk of the mobile OS market.
The Nokia Lumia 800 is the first phone out of the stable since the announcement. This device may be the deciding factor for the success or failure of the Nokia-Microsoft partnership.
The Windows Marketplace may not be as populated as the Android Market. And will probably never be. But thanks to Redmond's strict control and regulation policy the quality of apps will be light years ahead of Mountainview's OS. The Windows Marketplace is a regulated application store unlike the Android market. While developers will find it easier to develop for Windows Phone rather than iOS; it certainly isn't as easy as Android. Microsoft will regulate the applications that are put up from time to time. For the end user, this just means better quality of applications. This is a major plus point for the Nokia Lumia 800.
The Verdict
The HTC Rezound has superior hardware, but the Nokia has a better ecosystem. A faster processor and better graphics may be a tempting option; but a well controlled software ecosystem is what the average user would want.
While the Rezound might have Advantage Android, with all the tinkering, custom ROMs, tons and tons of apps etc, the Lumia has advantage Windows. Microsoft will ensure that updates to its mobile OS are released periodically and bugs fixed at the earliest. For the average user this would mean an all-round experience with a good quality of apps.
The Android ecosystem is extremely fragmented. Windows Phone, on the other hand, is clutter-free and promises a smoother experience. The HTC Rezound may be good on paper, but the Nokia Lumia 800 gives a better experience.