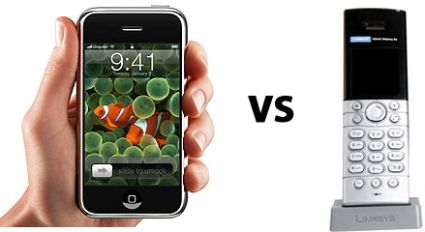 Contrary to reports that Apple and Cisco are on the verge of settlement regarding the use of Cisco trademark 'iPhone'; the reports are that Cisco is planning to sue Apple for trademark infringement.
God knows where the talks broke down but looks like if this lawsuit if filed will get ugly.
According to reports both the parties where in discussions and Cisco believed that Apple will sign on the dotted line of the final agreement.
BBC is reporting that Apple representative dismissed the Cisco's impending lawsuit as 'silly' and said,
'There are already several companies using the name iPhone for Voice Over Internet Protocol (VOIP) products. …We are the first company to ever use the iPhone name for a cell phone, and if Cisco wants to challenge us on it we are very confident we will prevail."
Whereas Cisco senior vice-president, Mark Chandler had this to say
"Cisco entered into negotiations with Apple in good faith after Apple repeatedly asked permission to use Cisco's iPhone name."
Cisco knows that Apple's iPhone will out class its shoddy effort to create a bit of buzz in the world with there own VoIP phone and maybe it is using the lawsuit gimmick in a bid to get a upper hand on negotiation table.
This is not the final word that we have from the two and I suspect there is more to come so keep reading as we will post all the twist and turns this story takes to final conclusion.
Via: Engadgetmobile