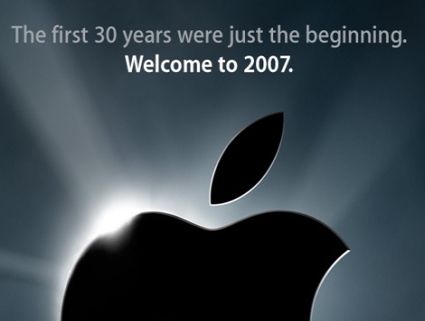 As the Apple's teaser "The first 30 years were just the beginning. Welcome to 2007" surfaced all kind of speculations have been rife.
The chances of having an Apple phone aka iPhone what ever u like have increased.


The WSJ sources are reporting that the new phone has been picked up by who else 'Cingular' and if it is in its stable then it might be a HSDPA compatible phone.
A feature that will help users to use much touted iChat and high speed data connectivity features of this yet to be launched phone.
We can only speculate about its features but the sources are saying that it will be a GSM phone.
Let see what's in stored in Jobs keynote address.
Via: Gizmodo