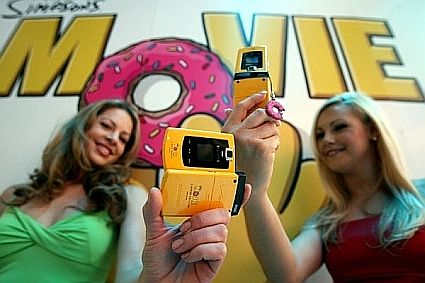 It's not for the very first time that some company is releasing any mobile phone, camera or a laptop based on some celebrated motion pictures. This time, Samsung has teamed up with 20th Century Fox to design a limited edition yellow handset to promote the "The Simpsons Movie".
Unfortunately, we are short on tec specs of this limited edition yellow Simpsons Movie phone. Anyway, the phone is colored in Simpsons yellow from outside and inside and will come loaded with exclusive "The Simpsons Movie" content.
The theatrical premier of the movie falls on July 27, 2007. So, we will be talking more about this phone later.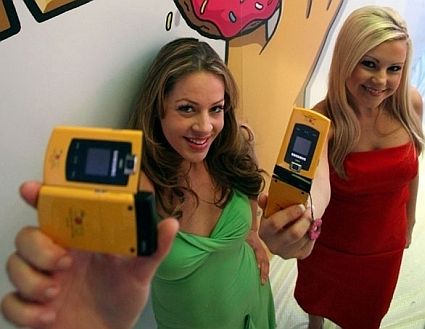 Via: Aving