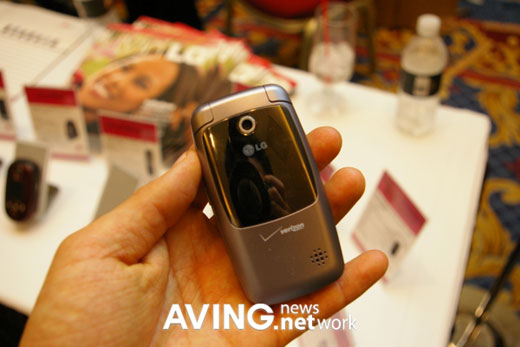 Vegas is the place to see all the latest in telephony. And yet there are handsets in between that seem to be a blast from the past. LG showcased VX5400, and this is one such mobile phone.
It is being floated as a 'mobile mainstay with a twist.' The clam-shell is a bit bulky-looking for my liking and the one-touch speakerphone is supposed to make up for that (Dream on LG!). Anyways, it does have Bluetooth to take advantage of wireless capabilities. The display does seem to be large though and the keypad reminds me of some of Motorola's phones.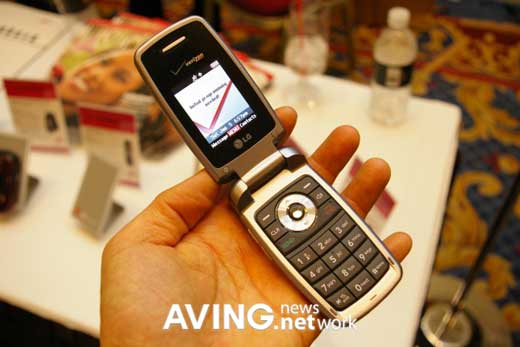 A VGA camera and an inbuilt image editor are some of the other specs. The camera has a resolution of 640 X 480 (default) for photos on run. There are some web-based features like e-mail, instant messaging and Chat, though to keep you busy.
I hope that the speaker-independent voice command functions make calling real easy otherwise this one looks to be a complete waste of hard-earned greenbacks; $29.99 of them.