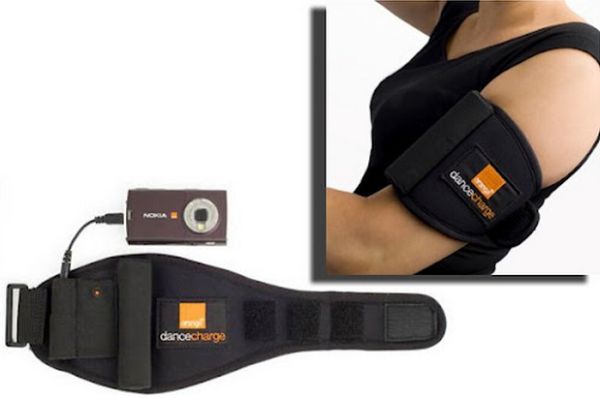 Several interesting phone charger concepts pop up every now and then. Now the trend here is to convert unconventional sources of energy to electricity. Kinetic energy can be drawn from activities like jogging, walking, driving, dancing and cycling. Here are ten cellphone chargers which draw electricity out of kinetic energy.
Orange Dance Charger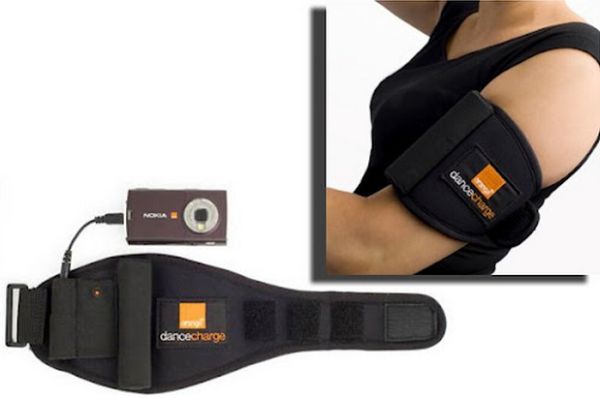 Developer: Orange
Orange Dance Charger is wrapped around your arm and you are ready to dance. It takes energy from your dance moves to charge your portable devices. So you lose weight while you charge your gadgets.
Helix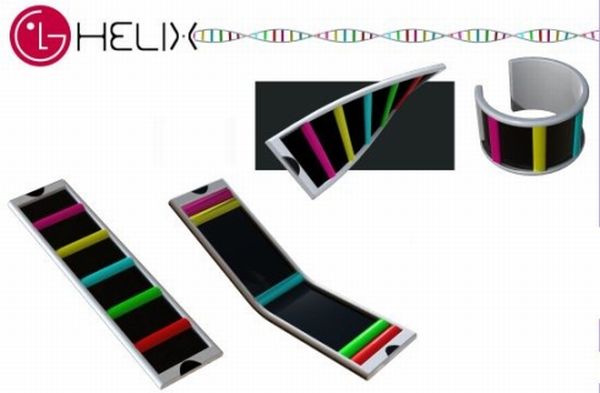 Designer: Rob Luna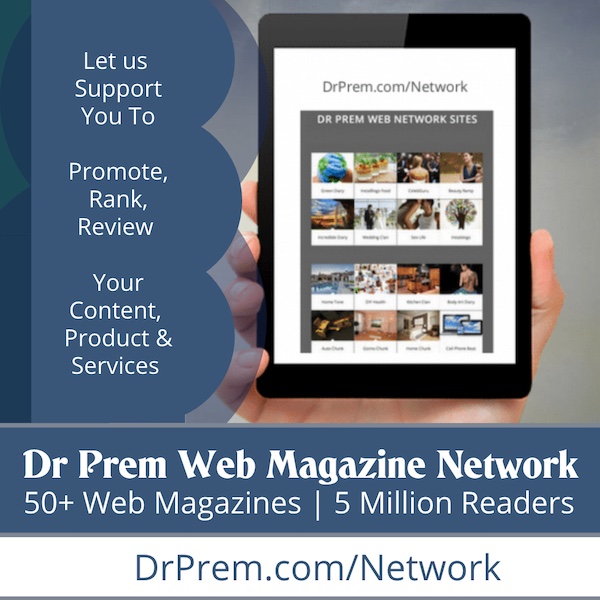 Helix is a concept phone which can be worn like a Bracelet. The phone is made of rubber and black stainless steel. It can be charged using magnetic charger; phone also uses kinetic energy to refuel battery.
Nokia Pedal powered cell phone charger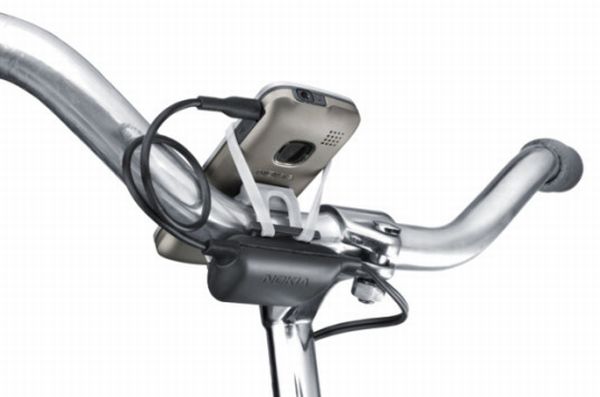 Developer: Nokia
Nokia's pedal powered cellphone charger can be mounted on the bike. A dynamo is attached to wheels, which converts kinetic energy into electricity and transfers it to the cell phone.
Nanogenerator Phone charger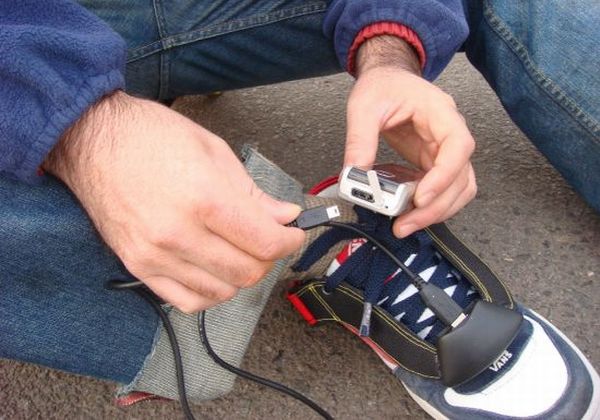 Designer: Soledad Martin
The design is inspired from Skaters. The Nanogenerator device is strapped around your shoes. As you go out to practice and play, it generates charge which can be sent to a device via USB cable.
Yo-Yo mobile phone charger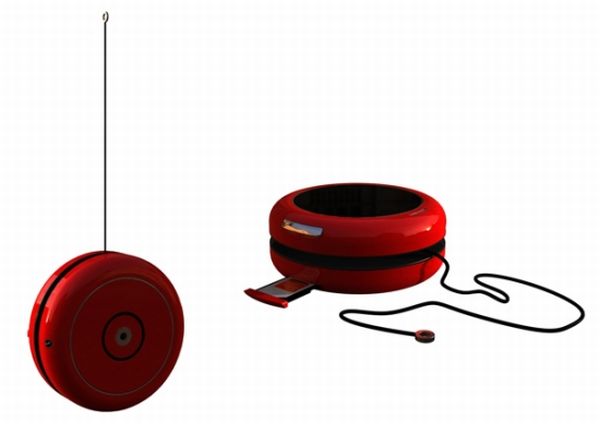 Designer: Emmanuel Hansen
This charger uses the kinetic energy generated in the Yo-Yo while playing with it. The energy here is converted to charge which can juice up your portable gadgets.
M2E portable charger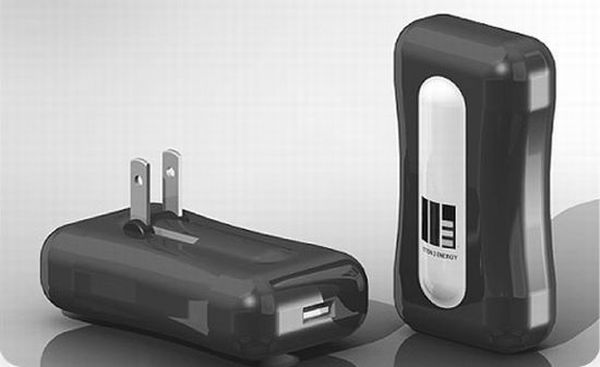 Developer: M2E Power
This charger generates electricity out of activities like jogging, walking, cycling etc. Six hours of exposure to motion would provide up to 1 hour of charge.
Golf charger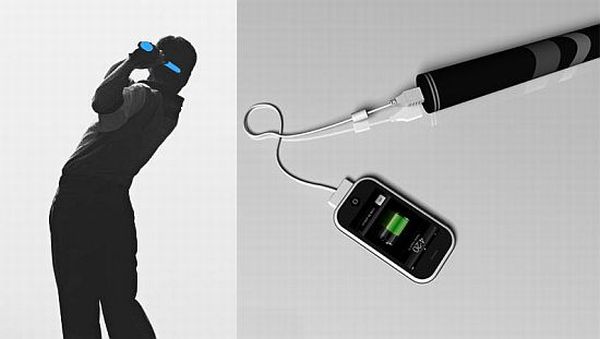 Designer: Mac Funamizu
The charger is in form of Gold stick. While you play it accumulates charge by converting kinetic energy produced while swinging the stick. You can later hook in the USB cable to charge your gadgets.
Viber Burst Kinetic Phone Charger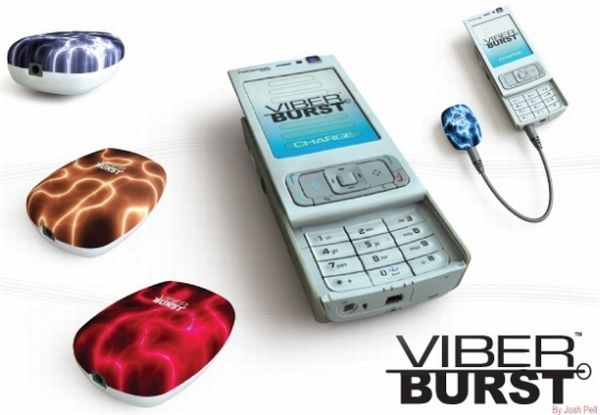 Designer: Josh Pell
Viber Burst charger draws energy from motion. You can keep it in your pocket or your bag or your footwear. Once it is fully charged it takes only a couple of seconds to send charge to your device.
nPower Personal Energy Generator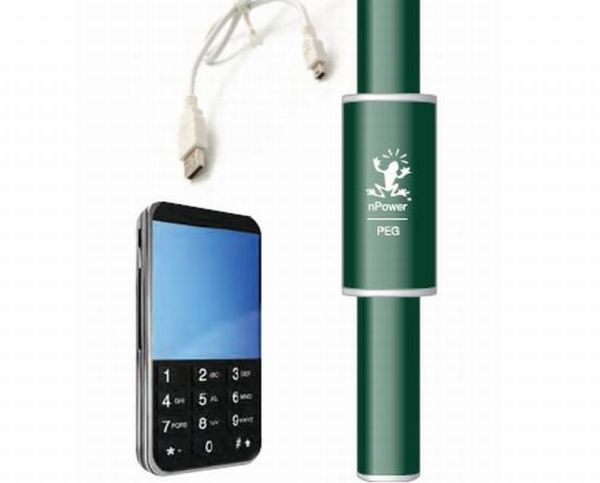 Developer: Tremont Electric
You can attach it to your hips or keep in the bag. The charger would capture kinetic energy to covert in usable electricity for your phone. Charger is made out of all recycled material and has the capability to produce 4 watts of power.
Lola Mensa's cellular charger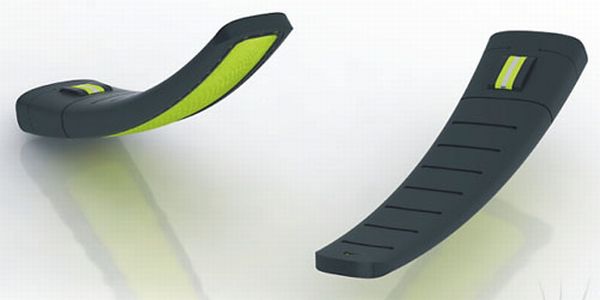 Designer: Lola Mensa
You can stick one of these sticks in your shoes and go out jogging. Every step you take creates charge which is stored for later use with your gadgets.