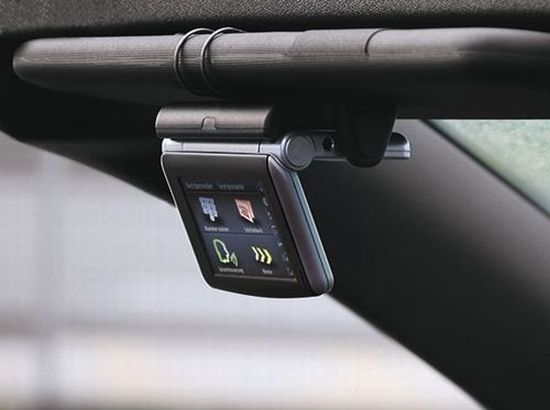 The new CV 9040 handsfree car voice kit with Dialog-Plus voice control and touchscreen enables you to talk safely while driving. It is the latest invention from Bury Technologies, the specialist for mobile hands-free systems. If you believe the makers of CV 9040, this device can recognize at least 95% of all verbal instructions. The device can be entirely operated using voice commands.
The CV 0940 offers an exceptionally wide range of functions. Those who prefer visual support can select their functions through highly sensitive touchscreen. Its Text-to-Speech function reads out SMS in a clear and understandable way and allows users to keep their hands stay on the wheel. With an incoming call, the caller is stated and shown in the display at the same time. The call can be accepted or declined by voice command.
The other useful features like call transfers and the possibility of conference calling with up to 7 participants are also available. The colour display adjusts automatically to the light conditions and also switches over to day or night mode automatically.
The CV 9040 carries a price tag of £139.99 is a guarantee for comfortable, mobile and safe hands free talking.
Source: Pocket-Lint