'Breastie' is a safety case designed especially to suit iPhones. As the name suggests, the design encompasses the shape of a human breast. Though the design may look weird initially, the reason behind its making, however, is quite extraordinary. To be precise, the idea behind this project is to raise funds to support researches related to minimizing the causes and effects of breast cancer.
Moreover, a local man from Minnesota is highly responsible for the initiative of this overwhelming approach, through such a creative design.
Breastie offers sophisticated safety for your iPhone. To mention, the case has proper gaps for connecting the headset, and adjusting volume and the camera as well. The breast portion is designed to take position in the bottom side of the rear face. In fact, its position is rightly determined to offer better grip for the users while holding the device. In order to suit different people and their likes, Breastie is available in three distinct colors: pale pink, classic white and affable black. The price tag of this iPhone case reads $20. One can find more information about this project at the SavingBreasts.com website. You may also support the cause by buying tee shirts designed on a similar theme.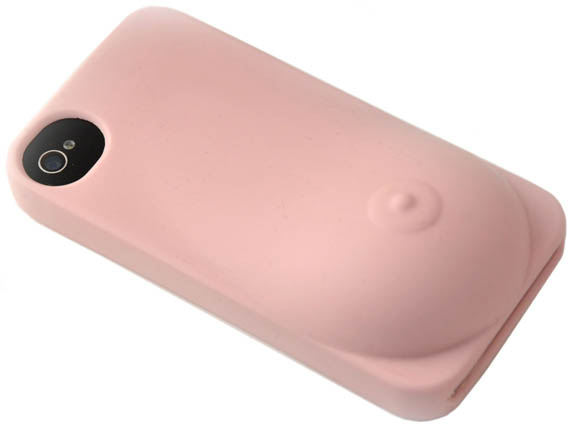 Via: IncredibleThings