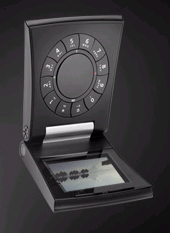 We'll are familiar with the beautiful B&O's Serene phone and now it's time grab it as it had been launched in the US for a whopping $1,275.
This new creation features a clamshell design, a hard black plastic cover which is extremely soft when compared with velvet.
It also has a flip, which is powered with a small motor, fabricated inside the masterpiece and has a breadth taking rotary key-pad.
Via: crave