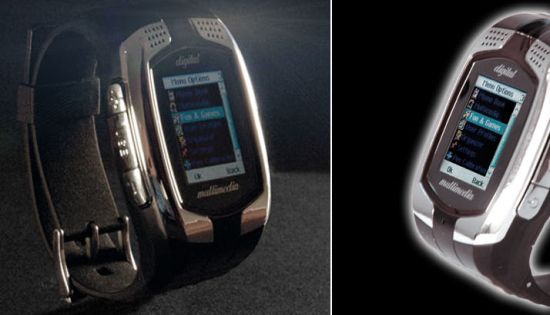 I never expected the wristwatch cellphone trend, to catch on this fast! Bit it really has and the latest in the ever-growing family of wristwatch cellphones is the C-watch. The C-watch is different from all others we have seen earlier as it comes with Dual SIM support. It means you will be able to carry two cellphone numbers at the same time. The package comes complete with a pair of Bluetooth stereo headphones.
Technical Specifications: Bluetooth connectivity, 1.3 megapixel digital camera, Touchscreen display, Handwriting recognition, MP3 and video playback, 1GB microSD card, Voice recorder, and an integrated stylus.
All yours for a cool $400!
Via: UberGizmo