In what has been one of the most gruelling period of waiting anxiously for the release of the all new BlackBerry Z10 in stores all over, Blackberry fans are finally in for a treat as they no longer have to dwell in a world of uncertainty as to the release date of the so hugely awaited and anticipated smartphone, from the manufacturer that is the most popular when it comes to business phones. The height of sophistication and technology, the BlackBerry Z10 is finally dated to release on the 22nd of March, under the flagship of USA's second largest carrier service, AT&T.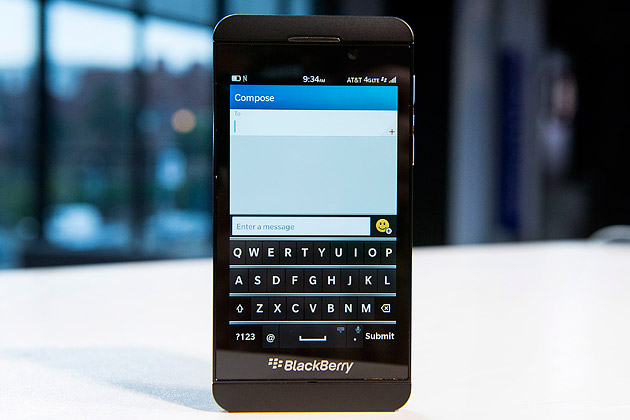 The BlackBerry comes into the market with a host of features, and is all set to compete against the big bosses of the high priced smartphone, which have at their head, the one and only Apple iPhone. AT&T have already begun to book pre-release orders from the 15th of March. BlackBerry is in a state of trepidation as to whether it will be able to draw enough customers from the realm of Apple into their shade. BlackBerry as always, has been a favourite among the business class of society, for various reasons such as its highly businessman-friendly interface, the highly acclaimed BlackBerry Mail, and so on. But, with the BlackBerry Z10, the company is diving into unchartered waters, this being its first smartphone of the upper priced range. Of course, BlackBerry has given enough to make the phone worth its price, but whether it will be able to gain popularity with the consumer masses is an entirely different question.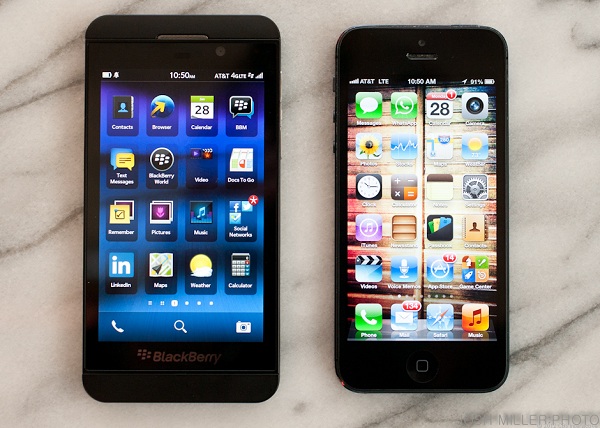 The new smartphone features many interesting and innovative new facilities, such as the all new BlackBerry Share, a upgraded format to the BlackBerry Mail, which will allow, apart from e-mails, also video messages and such other forms. Also, bringing in the forefront is the BlackBerry Hub, a centralised location of all your emails, messages and conversations. The BlackBerry Z10 features a 8Mp camera, and coupled with the new facility of Time Shift, BlackBerry allows you to capture moments before and after the actual shot, so as to let you pick the best one. Also, with BlackBerry Weave, you can literally weave together those little snaps into one prolonged movie. Also new to the arena is the Blackberry Keyboard that adapts to your writing style and your writing patterns and changes itself according to that.
BlackBerry has brought everything it has to the competition, but at the end it is up to the consumers to make the decision for it.