Blackberry Torch 9860 is a very capable device with great design, new UI and a lot other exciting features. But if we look at the price we can easily find out who is going to use this phone. The phone is priced approximately Rs 20,000. A lot of devices can match this phones performance and let's not talk about the build quality which is top notch. The blackberry app store is nothing when compared to Google app store. Hence many Android phones have the same potential as this phone. But this phone is a treat for hardcore blackberry fans. It is tough to type on this device and fans have always been with Blackberry for the keypad.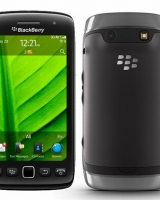 Performance
Reading the specs might be deceiving. 1.2 Ghz processor with OS 7 was not so impressive when compared to Bold 9900, which had a touch and type UI. Still the UI on Torch 9860 works smooth and fast. But you will notice that the interface slows down and hangs if you use it for a long time. More importantly the phone hangs while accessing the app market. The on screen keyboard is not big enough hence we faced trouble using it. Someone with big fat finger would find it tougher. It gets a little better if you use keyboard in landscape mode. So this phone has good connectivity, good build quality and is different from other Blackberry devices.
Features
The phone has a powerful, single core, 1.2 Ghz processor along with 768MB of RAM. The 3.7 inch screen looks bigger than it is and supports resolution of 480×800 pixels. The phone runs on new Blackberry OS 7. This OS has new liquid graphics which looks good. Apart from this the phone has an internal memory of 2.5 GB and one can use micro SD cards to expand further up to 32GB. The 5 megapixel camera shoots HD videos on 720p. It has all the conventional apps that you would see on a Blackberry device like twitter, gtalk, facebook, live messenger, youtube and documents to go.
Design
The phone has an unmatched build quality. It has a very sleek design and extraordinary production. The phone is very slim with a width of 11.5mm. The body is made out of both metal and high grade plastic. The chrome lining on the phone gives it a solid metal look. The design we must say is the best part of this phone. Even the battery cover opening is a delight. The cover pops out with just a push of button. Just below the screen we have the physical call keys along with back, home and trackpad. On the left side you would find the micro USB slot and on the right the 3.5 mm jack and volume rocker.
Bottomline
So this is a great phone for someone who wants a blackberry with touchscreen. The phone offers good multimedia and caters your professional needs. So it is a great addition if you want blackberry with a difference. But on a serious note except for the design and build quality, the phone can be defeated by any good Android phone. And we also think the price is not justified. The camera quality on this phone is probably the best as compared to other Blackberry devices. It comes with the same apps that you expect to see on a Blackberry. If you are going t buy this phone and you are not a blackberry fan please consider revising your decision.