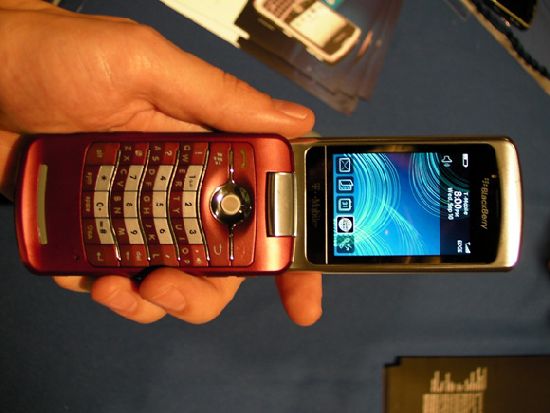 Original source of rumor: CrackBerry has got some really cool pics of the newly announced BlackBerry Pearl 8220. Dark red is confirmed and is similar to Red Curve, They may also launch it in black. The phones look really bright and colorful and may appeal to those who are dandy and like a lot of brightness in their lives.
What others are saying?
Sean Cooper from Engadget says:
We've heard from The Boy Genius Report that new colors may be in the works for T-Mobile's BlackBerry Pearl 8120 on October 15th.
Via: BlackBerrySync