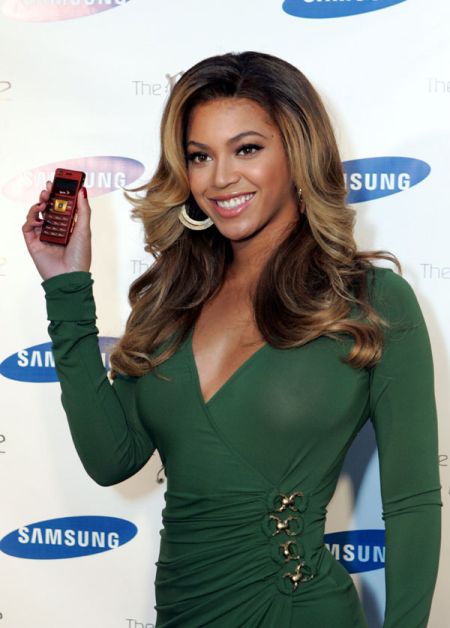 Wearing a sheer green dress Beyonce Knowles unveiled her new 'Beyonce' branded limited edition 'B'Phone' by Samsung in New York. Well, I have no plans to get one of these for myself but Beyonce fans might be craving to get these limited-edition cuties. The B'Phone is poised to hit retail shelves in limited quantities from November 4.
Beyonce-branded version of the UpStage music phone features sophisticated burgundy and gold colors designed by the singer herself complimenting the style and glamour of the Grammy-winning singer. The 'B'Phone' displays a dual sided design, with an MP3 player on one side and a phone on the other.
In addition, the 'B' Phone' also includes a preloaded special Beyonce-themed startup screen and exclusive access to download Beyonce videos, photos, and a song she recorded in her childhood at age 10.
This new phone is under exclusive contract with Sprint and has only 70MB of internal memory but it does support up to 2GB more on optional MicroSD cards.

Additional features available on the B'Phone include a 1.3MP camera and camcorder, an easy-to-access key guard switch to prevent accidental dialing, and Wireless Backup that helps you quickly restore contact information in case your handset is misplaced or stolen.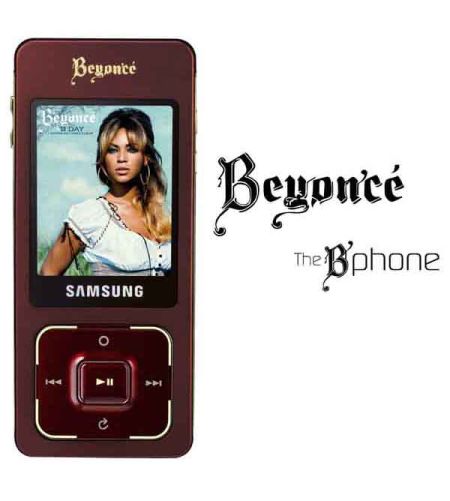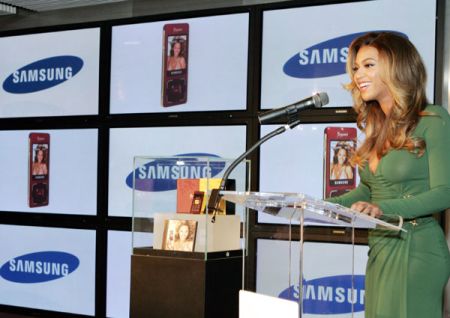 Via: Aving