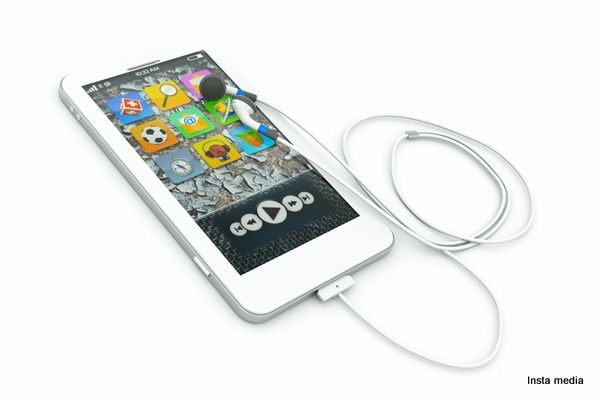 Some people have a good ear for music. They not only love to listen to or share music on their smartphones, but also have a passion toward creating music. If you too are among such people who are in their formative years and have been perfecting your musical skills, you can choose a variety of smartphone apps that may help you develop this talent further. There are various apps now available to support musicians during the creation of music. If you also want to take advantage of such apps and wish to know more about the kind of apps available, read on to check out these five best smartphone apps for aspiring musicians.
· Metronome app: If you are learning a new instrument and practicing at home, you generally would not have any drummer to give you the beat. But, your problem can be instantly solved by several different metronome apps. One of these is the highly rated app called the Metronome app, which is a metronome app for devices that run on iOS. Though it merely costs you $1.99 but is available for free to Android users.
· Tuner apps: As a musician, you would constantly need to keep your instruments tuned. You could easily tune your instruments anytime, anywhere through some apps. A chromatic tuner app for users of Android is called DaTuner, whose beta version is available free while the pro version costs $2.65. Additionally, there is another app called Cleartune for Apple users that is available for $3.99.
· Chord! app: There is an extensive dictionary on chords and a variety of scales included in this app. The Chord! app also lets you listen to the way a chord should sound. Thus, it is equally valuable for beginners and for veteran musicians. For Android users, this app is available for $3.99.
· Music Tutor Sight Read app: This app can make you learn to read and write music. This is done with the help of some games. Though this app is available only for Android users, there is a similar one called Music Tutor (Sight Reading Improver) for devices running on iOS.
· Perfect Ear app: This app includes several exercises and tools to help you with ear training. It helps you identify pitch from different instruments. The Perfect Ear app is freely available on Android, but its pro version will cost you $0.99.
Apart from these apps, there are hundreds of others that could support you in your music training. So, go on and choose the best ones for you.