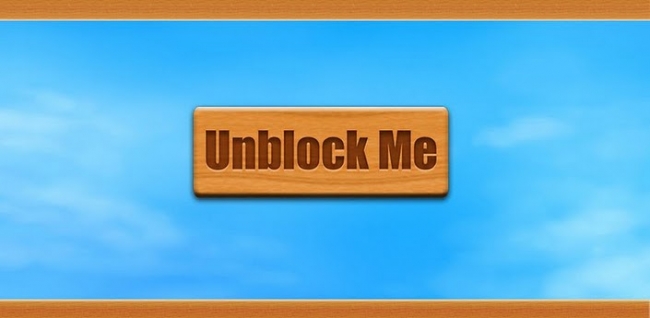 There is no dearth of Android apps nowadays and it's a challenging task to choose the best from a plethora of apps available. Puzzle games have been famous on portable devices from the days of Tetris and when it comes to puzzle games, they are quite a favorite on mobile phones. Below we've compiled a list of best puzzle games for Android platform.
Unblock Me Free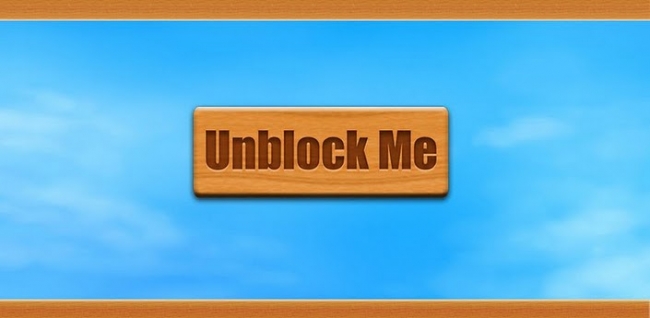 There is a red wooden tile displaying on your screen and you have to clear its way to the right hand side. The trick is to move it in as little moves as possible and this will decide the number of stars you'll earn. This ain't a real mind twisting game but to find the best possible solution is tricky and will keep you thinking. Since the number of moves to the best possible solution is large, you won't get bored of playing it even after a number of times.
Classic Tetris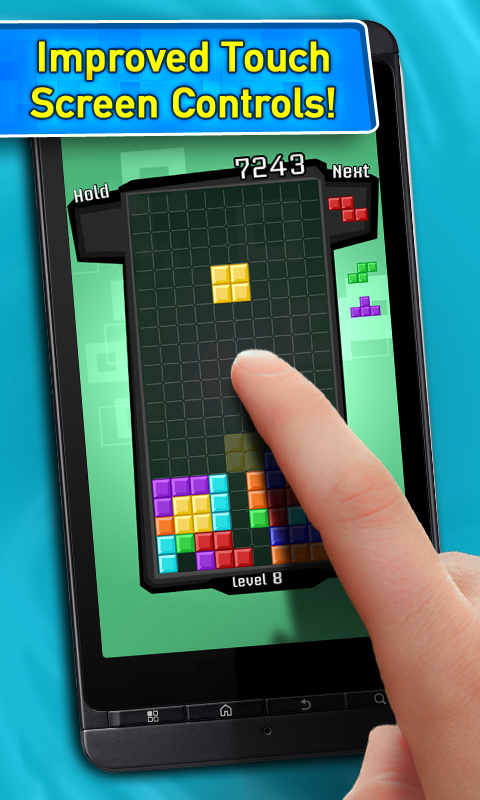 The Russian bestseller has millions of fans around the globe. EA has relaunched it in a new mode, this time you can use the taps to change the orientation of your blocks. The graphics have improved a lot and you can still play it in your favorite marathon mode. The best of it all, it is for free.
The Moron Test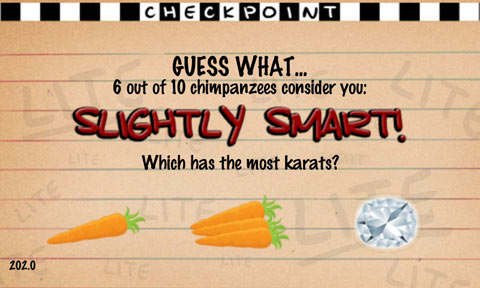 Has any of your friends ever called you a moron? Have you started to doubt whether you're one? The Moron Test gives you a chance to ascertain the truth by checking your reaction time and common sense. It is simple and yet deceptive so don't get disappointed if you end up tapping the orange button when asked to tap the green or are unable to crack the eggs from largest to smallest.
Traffic Jam Free

You're given a yellow sedan and you have to get it through a messy traffic jam. You have to decide which cars to move to clear the lane and get your one out. First few levels are extremely easy, though as you go further you'll witness more different configurations of parked and it gets more difficult to get out. It is a good enough game for those who love driving cars and hopefully it would even enhance your driving skills on road in extreme traffic jam.
X Construction Lite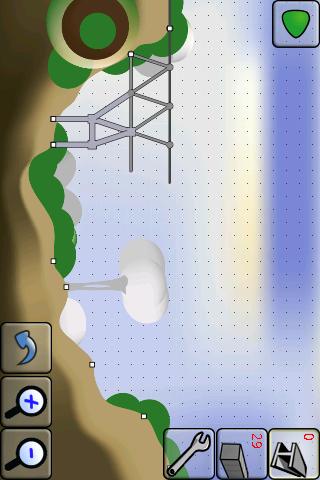 The game gives you a chance to do the job of civil engineers. You'll get a chance to build a train bridge over a series of valleys. The number of girders offered to you is limited and you have to complete the bridge with this limitation. Though it also tells you how serious your job is by reminding you of the people who had to die due to your engineering incompetence through their screams.
Sudoku Free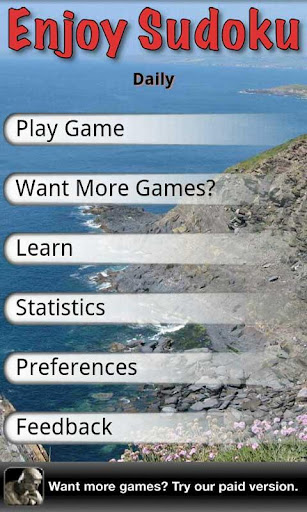 So you love Sudoku. In case you're a type of person who spends less time reading newspaper than solving Sudoku on it, this app will become your favorite in no time. It has 500 Sudoku puzzles distributed among five difficulty levels. An intuitive interface adds further to the charm of the game.
Cows & Bulls ( Code Breaking )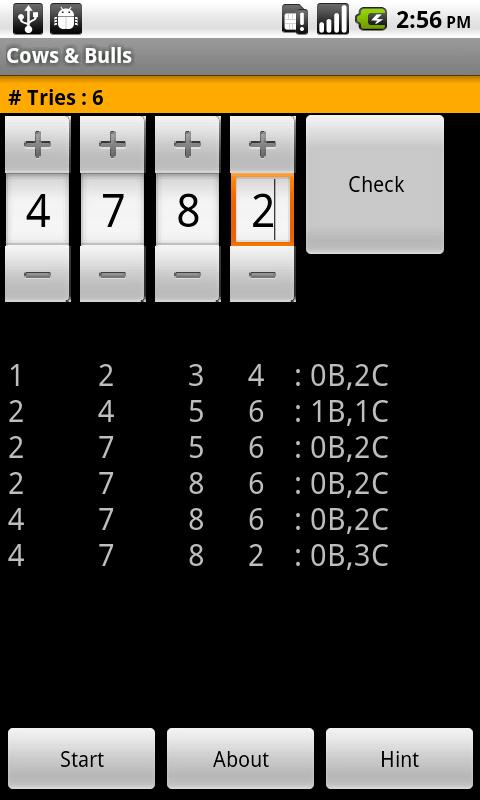 The name didn't make sense to us initially, it being a number guessing game. There is a four digit number for you to guess and you are given 10 chances to guess the correct number. Bull means you guessed the correct number at correct position while Cow means the digit is there in number but not at correct position. It's a pretty simple time killer.