Social sharing has become a prime need for web surfers. Internet has opened up doors for a wide spectrum of users from all over the world. Unlike other social networking sites, Pinterest allows its users to share information in a pin-board style platform. In addition, this platform allow users to get connected with like-minded people at ease. By linking people with similar hobbies, passion and interests, Pinterest helps them to grow together. It just needs an user account and access to internet to stay connected with social communities. People who own smartphones could stay updated with their Pinterest account for 24 hours a day, literally. Some of the best Pinterest applications for smartphones are listed here.
Pinterest

Pinterest is a free application developed by Pinterest Inc. This social networking application is compatible with iPhone, iPod and iPad as well. Being a virtual pin-board, it will let users to share, comment and re-pin their favorite pins. Having Pinterest application on a camera enabled smartphone will let users to create images and share them with their Pinterest community, instantaneously.
Pin'd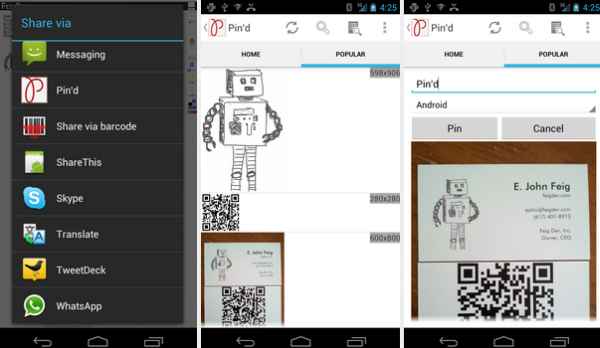 Pin'd is a free application for accessing Pinterest from your smartphones. Apart from the conventional features like commenting, re-pinning, sharing through Facebook and Twitter, refreshing new pins, viewing home feeds, etc., this application lets users to enjoy a faster experience as well. However, pinning is available only with the pro version.
Pinsation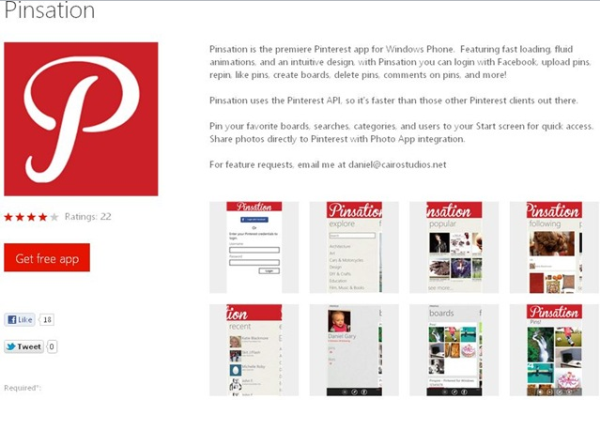 Pinsation is a new application that suits users with windows based smartphones. This free application delivers a faster experience with fluid animation as well. The normal activities that one would do on Pinterest website with a conventional computer is possible with this Pinsation application. Users can also share images with Photo app integration instantly.
Pinspiration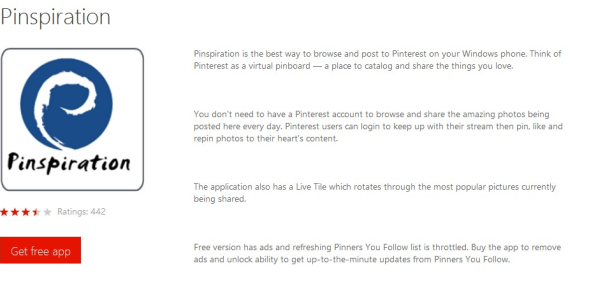 Pinspiration is also a free application to access Pinterest from Windows based handsets. The distinct feature about this application is its 'Live Tile' that highlights the popular images which are being shared at that moment. In order to enjoy add-free experience, users are recommended to buy pro version.
Pinboarder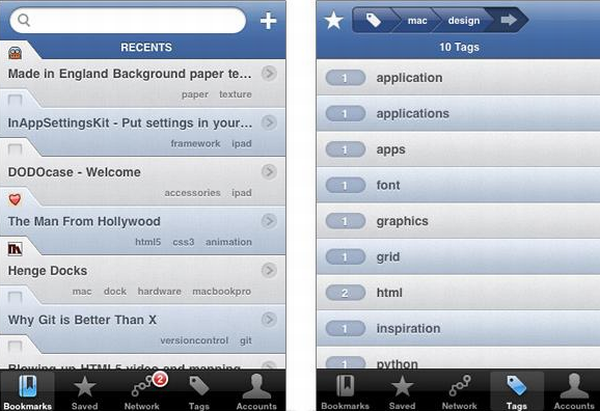 Pinboarder is an application that lets windows based mobile users to stay connected with their Pinterest posts. Users can search, browse, comment and re-pin posts. Images captured with the phone's camera could be instantly shared through this application. Though it's a paid application, the developer allow users to try a trial version with few constraints.
SocialShare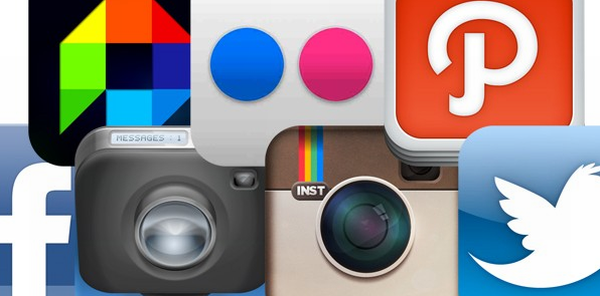 SocialShare is free application that lets users to share their favorite pins with several other social networking sites with just a simple click. To be literal, linking other social networking sites with your updates on Pinterest is a child's play with this application. In addition, it has got stylish gallery, facility to post pictures instantly, etc. Users can get huge likes and comments on their posts with the use of this application.
Pinscape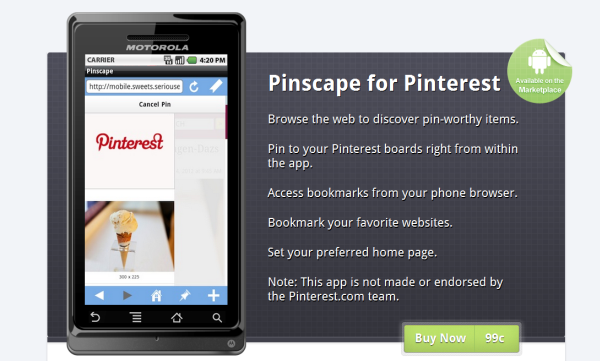 Pinscape is a paid application for Android based mobile phones. Like other Pinterest applications, Pinscape too allows users to access their Pinterest account and share pin-worthy posts. It also lets users to access bookmarks in the phone browser. Fortunately, Pinscape's new version has been improved with its performance.