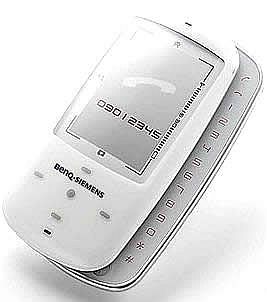 BenQSiemens was seen with the SL80 Slider Phone For Girls last time and after that we had no news about any new handset from their site. But now, Handcellphone has revealed that BenQSiemens is quite busy with its ludicrously named Oxyon cellular phone.
Look at the make and the color. I think you got my point. Oxyon is designed in the Apple iPod like style. Let's take a note of the specs of the Oxyon. The phone features a full QWERTY keyboard under the color LCD screen. Other salient features of the Oxyon cellular phone are:
TFT LCD screen
VGA resolutions of 640 x 480
3.0-megapixel camera with 3x zoom
Digital music player
micro-SD expansion slot
For now, let's forget about it as the pretty device will make its debut only in 2007.
Via: Handcellphone