There is no doubt that the advent of modern technology has revolutionised the world in many ways and allowed us to perform everyday tasks easily – from shopping to completing applications and even banking.  So many things can be done virtually, there's almost no need to leave the house.
PCs were only the beginning – now you can perform a variety of tasks on your Smartphone or iPad, relaxing the dependency on your PC to stay connected. Mobile apps are both beneficial and useful, allowing you to listen to music, stream videos and a great deal more. But did you know there are even more advantages to using mobile apps that are beneficial in ways you may not have imagined.
Aid in learning
Teaching children is a completely different experience to what it was twenty or even ten years ago. The internet has helped to facilitate learning and is used in classrooms across a variety of formats.
Modern apps can also allow students to learn in a similar way. Apps allow children to progress to different levels and access stored material without juggling cumbersome books and manuals. Apps are particularly useful for children with learning disabilities as they allow children to build on both their communication and social skills in a fun, non-pressurised environment. They are also a great way for parents to help children catch up outside of the classroom.
But it isn't only young children who can benefit from learning apps. Adult students can also learn from mobile apps by using them in general university courses. Apps are particularly useful in fostering language learning. Cameras and videos can aid in language acquisition by the sharing of images and videos to identify the names of objects and gain feedback on spoken word through video interaction.
Aid in monitoring health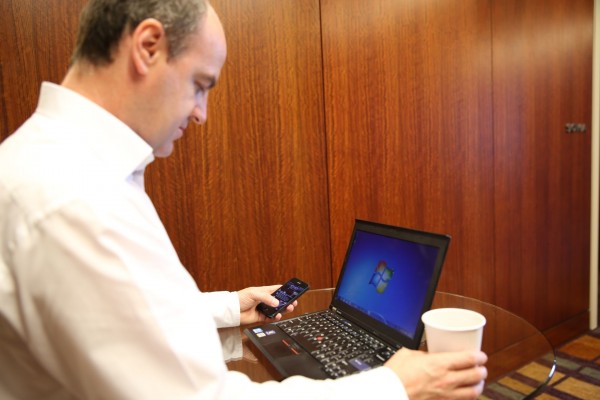 Today's apps can help you manage your health by helping you monitor things like weight management and calorie intake. They can monitor heart rate to make sure you are reaching your full fitness potential as well as tracking distances, minutes exercised and types of workouts performed.
Apps can also help pregnant woman by providing a library of sources and helpful advice at all stages of pregnancy, as well as helping to monitor diseases like diabetes by providing information on foodtypes and how they affect an individual's particular body.
Apps like Medscape from WebMD can benefit healthcare providers as well as patients, by providing detailed information on symptoms, medication, diseases and conditions. It's a virtual library of information at their fingertips.
Aid in better business
Businesses can benefit by using apps to organise travel, manage expenses and find documents easily on the move. From marketing to diary management, you can create and manage a virtual office on your Smartphone. Infinity and other types of superfast broadband ensure the smooth running of your business by allowing you to access your apps easily and get on with business no matter where you are.
Article Submitted by Community Writer.