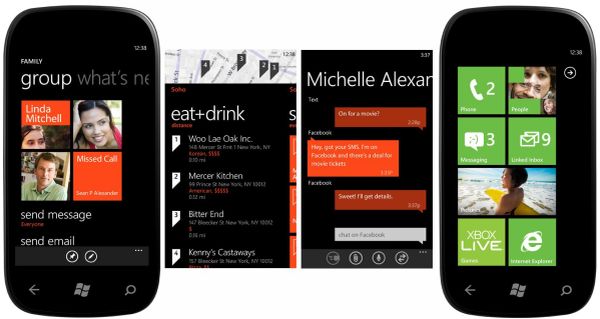 First look
HTC has finally announced the arrival of the Rezound. With Beats audio and a great display, this phone is marketed as 'the best in sight and sound'. Almost the twin brother of the Droid Incredible, this phone has a lot of features that the earlier HTC phones lacked. A possible competitor to the soon-to-be released Samsung Galaxy Nexus, which is touted as 'the next-best thing' in the current market atmosphere.
What's new?
Beats headphones by Dr Dre is something that is new to the market, with a supporting hardware on the headphones and with a driving software in the phone, they surely make a difference. These are probably among the best pairs of headphones available in the market today. When it comes to the quality of sound and clarity, you will notice that music playback is at its best; be it the most delicate of symphonies or the rock heavy-metal songs.
What's been refreshed
The company's prized 'HTC sense 3' which was made for Android OS, has been improved with some great features and has been named the 'HTC sense 3.5'
The camera quality has improved a lot. Probably, the best camera from HTC, on par with HTC Amaze 3G and HTC Incredible.
Features walk-through
Processor: A very fast 1.5 GHz dual-core Scorpion processor (snapdragon), Adreno 220 GPU for some cool graphics processing, Qualcomm MSM 8660 chipset.
Camera: High definition Video recording in 1080p resolution at 30 frames per second, stereo sound recording during video recording.
Gyro sensor on the screen.
Runs on Android 2.3 Gingerbread, and is ready for Android ice cream sandwich. So you can update your OS when Android makes it available in the Android market.
32 GB expandable memory (16 GB card provided), inbuilt memory.
What's good

A Pretty sleek design earns brownie points for the HTC Rezound. The unique back design of the phone is lovely. The dimensions make it quite comfortable to hold '129 x 65.5 x 13.7 mm'.
1.5 GHz dual-core processor is very fast backed up by 1 GB of RAM. The fact that it has a GPU, makes your gaming experience wonderful. Video playback quality is also better with the Adreno 220.
The 4.3 inch screen on the device is pretty big and looks great with 720 x 1280 pixels. It crams in 340 pixels in every inch and has 16M colors. Good to look at.
HTC isn't really known for the quality of its camera. But this time there is a sincere effort in making a good camera. The 8 MP camera has dual LED flash with 3264×2448 pixels. Includes features like Geo tagging. There is an image stabilizer inbuilt, and various image editing tools are also provided.
It captures HD videos with 1080p and has stereo sound recording.
Also included is a secondary camera with 2 MP for video calling.
Not great, but the device has a decent battery life and a nice amount of standby time.
What's not so good

Android ginger bread OS has become pretty old after the announcement of Android ice cream sandwich. If HTC Rezound were to be the competitor against the much awaited Samsung Galaxy Nexus, then it ought to have had the 'Android Ice Cream sandwich'. However, HTC makes up for that by adding the renewed HTC Sense 3.5 (made especially for android).
S-LCD capacitive touch screen is nothing compared to the AMOLED touch of Samsung, neither does the screen have gorilla glass to protect it from scratches, etc. The gorilla glass would sure have been a great addition.
Price and availability
The HTC Rezound will be available from 14th of November. It will cost $299 with a new two-year contract from Verizon. You also need to have the $39 nationwide talk plan with minimum $30 per month plan, to own this phone. There is no information on how much the phone will cost without a contract, but it's definitely going to be super expensive if bought without a contract.
The Beats headset when bought separately, themselves cost $120. So buying the phone is a pretty viable option to own the beautiful pair of earphones.
Wrap up

'Best one from HTC yet', is what we thought of the HTC Rezound. A great phone overall which doesn't disappoint. Beat audio is hands down the best feature which could have been included into it. We are looking forward to more phones coming up with this feature. On a rating scale of 10, the HTC Rezound easily scores 8.5.