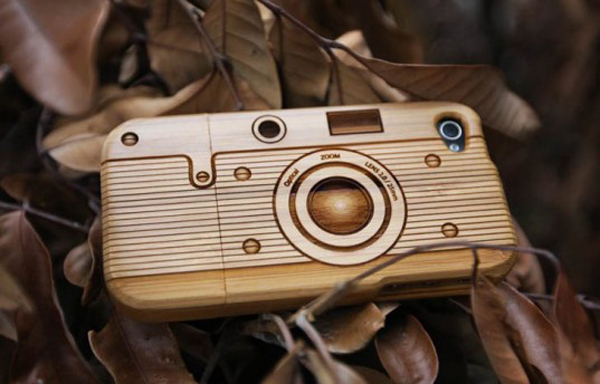 As people get more attentive of a green world, eco friendly and sustainable products get more customers. As a result, we have lots of environmentally friendly products like iPhone cases and other accessories. Cases contrived of bamboo have always been a thing of pride for iPhone owners. Most case makers produce bamboo cases from sustainably harvested materials. So the impact they make on nature is fairly less. Here are ten awe-inspiring bamboo cases to keep your iPhone protected.
Wood Camera iPhone 4 Case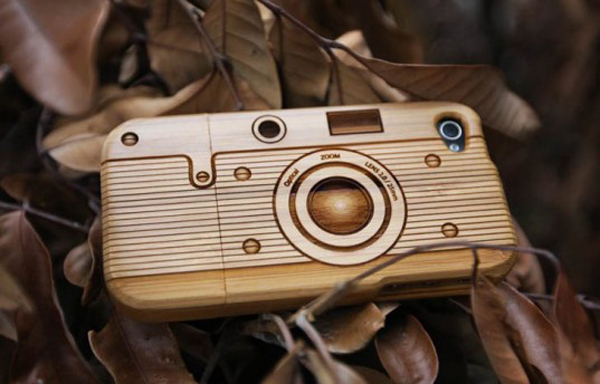 This bamboo iPhone 4 case stands out with its digital camera style outer cover. Handcrafted by SigniCASE's designer William Mak, the Wood Camera iPhone 4 Case adds a retro touch to your precious iPhone 4/4S. Indeed, if you are a photography aficionado, it will be the best iPhone case for you. Along with protecting your iPhone from falls, scratches and shocks, this case can look your iPhone like a wooden camera with an outlet for the device's integrated camera sensor. The case is made from biodegradable bamboo materials at SigniCASE's Hong Kong workshop. Details of its pricing are not available.
Grove iPhone4 – Bamboo Case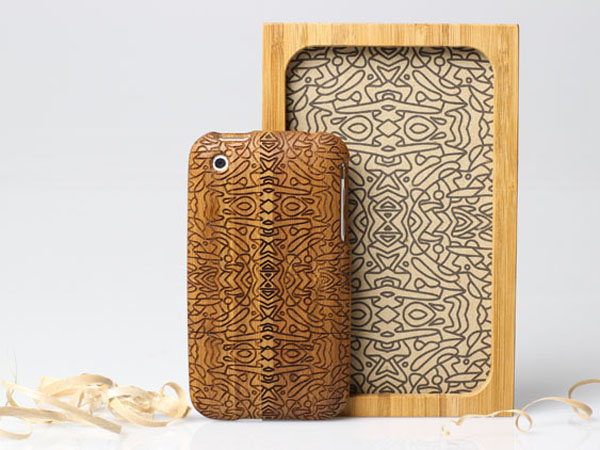 Grove, a design firm based in Portland, produces captivating iPhone cases from materials like wood and bamboo. Grove's iPhone 4 case comes with a thick and solid body so that it can secure your precious smartphone from all external impacts. What makes the iPhone 4 case from Grove far excellent is its laser-engraved artwork. The entire exterior of the iPhone case features stunning art. Grove also lets its customers choose from a variety of designs and styles. The new iPhone 4/4S bamboo case comes for a price of $109.
Incase iPhone Bamboo Slider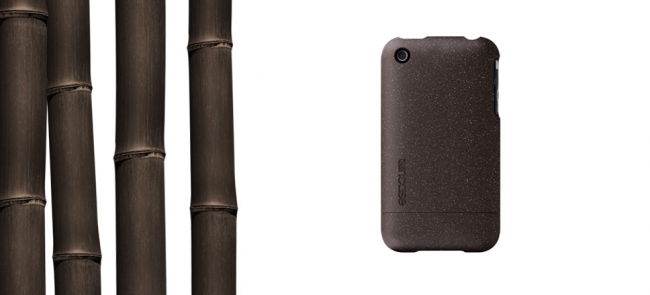 The leading case maker Incase's Bamboo Slider is a green iPhone case. Crafted for iPhone 3/3GS, the Bamboo Slider features 40 percent of bamboo pulp, which is recouped from bamboo ruins of discarded materials like chopsticks and construction scaffolding. That means the iPhone Bamboo Slider is a great eco friendly product you can pick for your iPhone 3/3GS. The case can provide better security for your smartphone against scratches, shocks and mild falls. Incase sells the iPhone Bamboo Slider for a price of $34.95 on its online store.
Bamboo iPhone Wood Case by Vers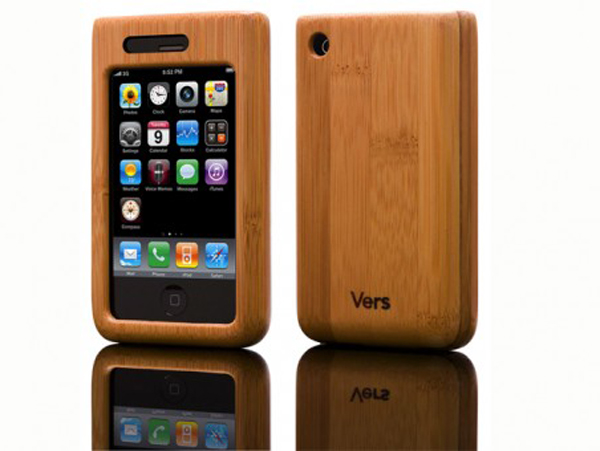 Vers has designed this Bamboo iPhone Wood Case for iPhone 3/3GS. This gorgeous iPhone case is made from solid bamboo and wood materials. It can protect your iPhone from all external shocks. Vers gathers the timber for the Bamboo case in highly sustainable methods. For each tree fallen, Vers replants 100 trees in partnership with The Arbor Day Foundation and the U.S. Forestry Service. The wood case extends maximum security for your iPhone with an integrated wood-frame for the device's display. The case leaves vents for connectors and camera. Vers sells the case for $23.79.
Donya iPhone 4 Bamboo Wooden Case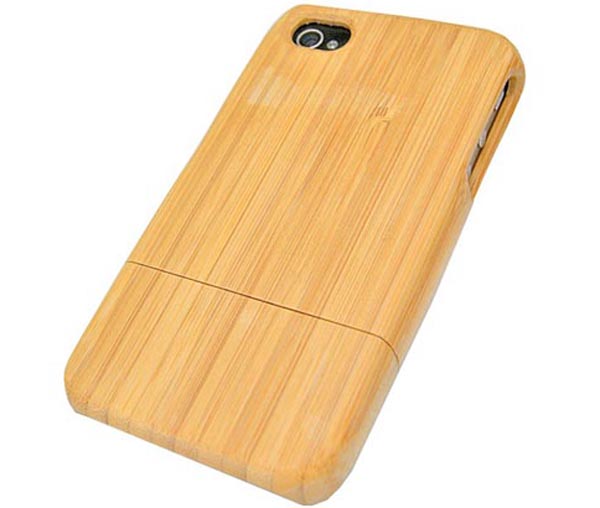 Japanese case maker Donya has produced this nice iPhone 4 case from bamboo. This eco friendly iPhone 4 case measures in 120 x 66 x 18mm and weighs at 25 grams. Thanks to its solid build, the Bamboo Wooden Case can safeguard your iPhone 4 from all crashes and impacts. The case features customs cutouts for buttons, camera sensor and connectors. In order to help you install the case easily, the case comes in two parts, which you can join from two ends to seam the iPhone. Donya sells the case for a price around $43.
Mr. Gadget Bamboo iPhone 4 Case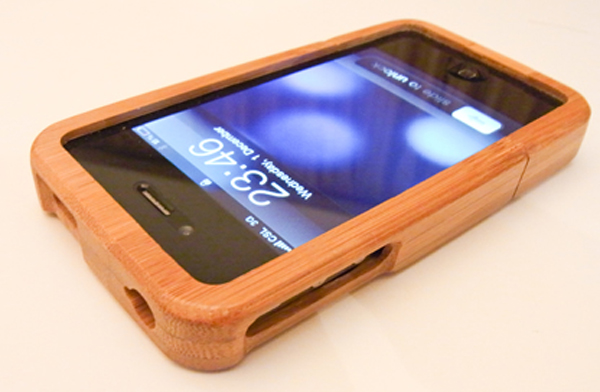 This is a bamboo iPhone 4 case from Mr. Gadget. Crafted from genuine bamboo, Mr. Gadget Bamboo iPhone 4 Case provides environmentally friendly protection for your iPhone 4. Of course, with this superb bamboo case, you can stand out in the crowd. Along with reigniting your passion to be in touch with the nature, the Mr.Gadget iPhone 4S will secure your iPhone from all bangs. The case has cutouts for charger port, volume controls, power button and headphone jack. The case is a lightweight product and it is quite easy to install the case, which is available for $29.99.
GeekCook Bamboo iPhone 4 Case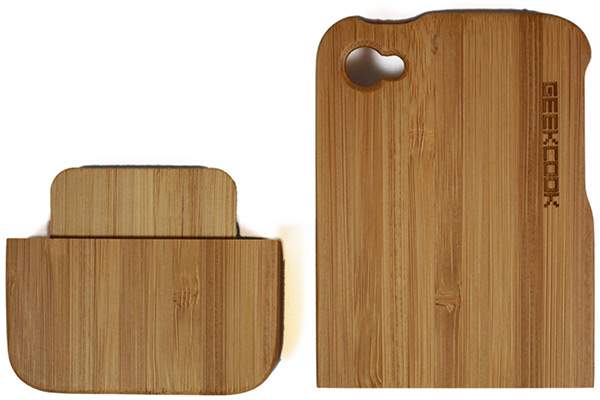 Geek Living's GeekCook Bamboo iPhone Cover is a wonderful eco friendly product. The case is a very nice iPhone 4 accessory and it features better quality and a strong build to protect your iPhone 4. Corners and edges of the GeekCook iPhone case are rounded and smooth. Geek Living has crafted the bamboo case to utilize sustainable materials instead of silicone or hard plastic. The case fits in your iPhone well and it has cutouts for the camera and other connectors of iPhone 4S. The case is up for grabs for $39 at Geek-Living.com
Filter017 X Liberty Times Weekender Bamboo iPhone Case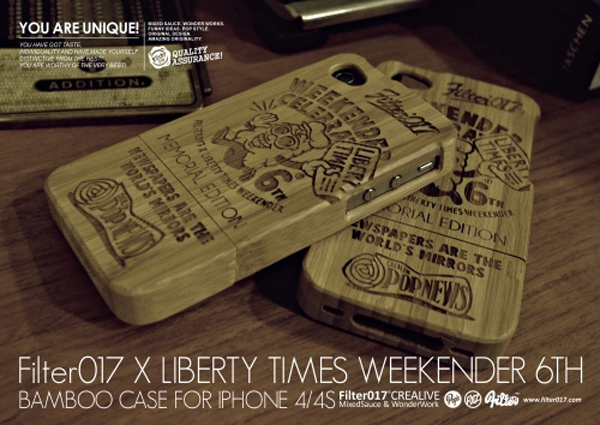 Taiwan firm Filter017 X's Liberty Times Weekender Bamboo iPhone Case is a fabulous protection case for your iPhone. Manufactured of 100 percent natural bamboo, the Filter017 X's iPhone 4 case is recognized for its great texture and laser engraving of images and words. Well, the shell color and bamboo lines of this case are a little bit different from the rest of bamboo cases out in stores. The Filter017 X's case is only for iPhone 4/4S and it has only limited copies.
BoxWave True Bamboo iPhone 4 Case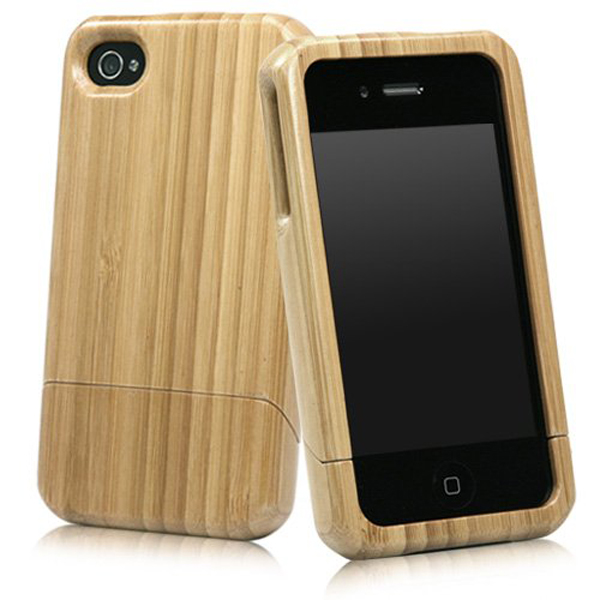 BoxWave's True Bamboo iPhone 4 Case is an extremely natural and elegant product. It is a refined and slim iPhone 4 case; however, it can superbly guard your smartphone from outer impacts. Apart from the rest of bamboo cases, BoxWave's product has grabbed name as having a unique look and modern appearance. The case is made of two interlocking parts for easy and instant installation. You can just join the parts from the two ends of the device. The case leaves a complete open front for fine access to device's touchscreen. BoxWave sells the case for $59.95.
HC HOLGA – iPhone 4/4S Case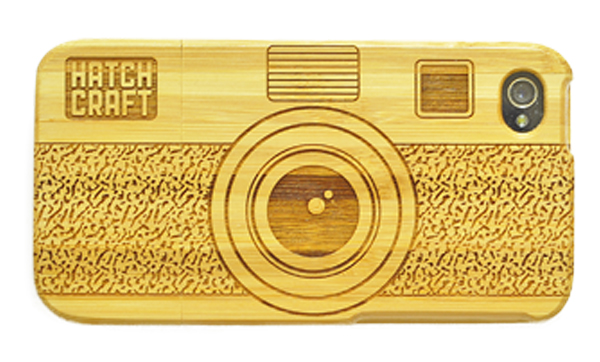 Hatch Craft has designed the HC HOLGA iPhone 4/4S case in honor of the Holga toy camera of 1980's. The bamboo iPhone case will give a look of the ancient Holga camera to your iPhone 4/4S. Enthusiasts of the toy camera will be excited to see this iPhone case. Hatch Craft has designed the HOLGA from bamboo and the camera design is laser-engraved to the cases. The iPhone case can perfectly fit in your favorite smartphone. The awe-inspiring iPhone case comes for a price of $34.