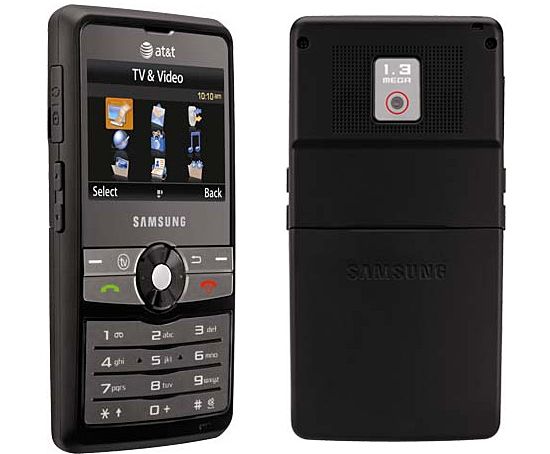 AT&T customers can again be on the gaining side as they
will shortly be getting the new Samsung Access A827 that is bundled with MediaFlo on offer. The news comes as pictures of the device bearing an AT&T logo have leaked. This would be the second confirmed phone after the LG Vu CU920 to join the MediaFlo bandwagon.
MediaFlo is AT&T's service that offers direct digital broadcast TV. The dedicated TV button on the device right next to the D-Pad makes the device a strong contender for MediaFlo. The device on the whole looks like a lower-end gadget with a small display and only a 1.3 Megapixel camera.Other specifications are still in wraps but going by the display and the camera we don't think that the device will really burn a hole in your pocket. Stay tuned for more information.
Via:Uber Phones