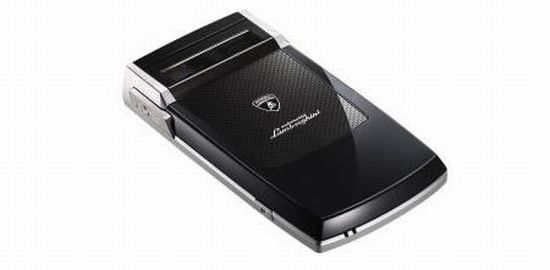 Lamborghini is one name which can never be devoid of attention. Whether it is the array of luxuriously rich cars or the new found range of cellphones, Lamborghini sure knows the success mantra. This time it has roped in a big time marketing strategy by collaborating with the Taiwan based company Asus, to launch a stunning product.
The Asus-Lamborghini ZX1 is one cellphone which will actually sweep away all the headlines for it has recently won the Communication Design Awards 2008. With a 2.8″ touch screen, a 9-way navigational key and a unique racing user interface, this is not your ordinary expensive gadget. The racing user interface is going to take you back to your prime-and the experience would definitely be blissful for that matter. With a 3.0 mega pixel camera, I guess this one is really going to have an amazing sales record.
This 3.5G, Bluetooth v2.0+EDR, USB2.0 compatible, WiFi enabled phone is not something out of this world. Well, literally it isn't, that is. What I personally loved is the "beehive" textured cover. Well, if you are certainly not for the over-hyped iPhone, take chances for this one.
Source: Fareastgizmos