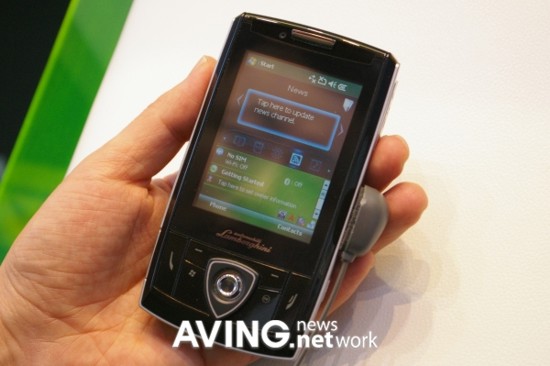 There are two different classes of people on this earth, one which dreams of owning the coveted Lamborghini and those who have the capacity to realize their dreams; whereas the other class consists of those who can dream, and just dream. ASUS, a Taiwan-based mobile phone company, has decided to console the greiving hearts of all those unlucky dreamers by announcing a Lamborghini-branded Windows Mobile phone.
The ASUS – Lamborghini ZX1 shares more than just the name and logo of the royal vehicle, the 13.2mm-thick touch-screen phone adopts the Lamborghini design with yellow and black colors for the phone case made of carbon fiber and stainless steel. The phone runs on Windows Mobile 6 Pro and is packed with all the high-end features of a next-gen phone, including a 3MP camera, built-in GPS, 3G data support and Bluetooth. Forget the specifics of the phone, the sleek design is enough to make one go weak at the knees.
Check the gallery and witness the magic of the Lamborghini phone.
Via: Aving