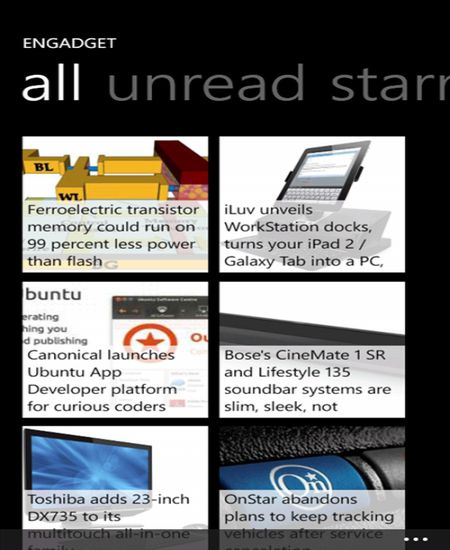 Gone are the days when staying updated with what's happening around was all about swinging by radio sets, gluing sights to television broadcasts, or flipping through the newspapers. Today, everything has synopsized into high end mobile devices and so has our news reading experience. Well, to be on the nose, there's an entire new breed of feature rich applications that lets you tailor content. So whether you intend to watch some videos on the latest happenings or just enjoy reading the plain text, mobile apps certainly know their way out how to sweep you off your feet. Listed below are such great apps that not only transform your phone into a news bulletin, but also infuse the best elements of traditional media for a rich multimedia smorgasbord. Take a look.
Flux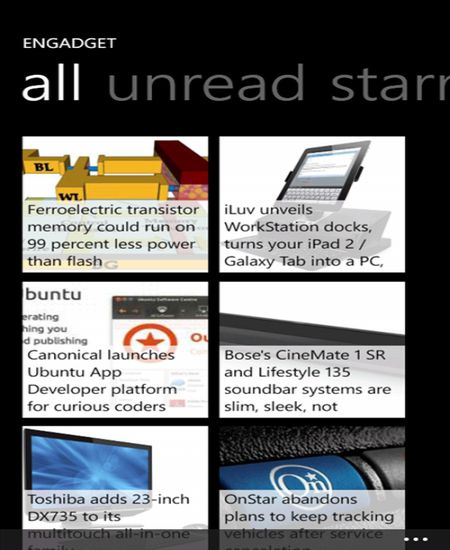 So, you want an intuitive amalgamation of great news accessibility, perfectly functioning live tile and speedy performance? If yes then trust our wits, there cannot be a better option that Flux, a Google News Reader. Priced at just $1.99, the app loads extremely fast and seamlessly caches article data and images, and boasts of a great interface. Once rested on your device's homescreen, all you need to do is to quickly open the amazing Flux, head towards your articles and get started with the latest news.
Pulse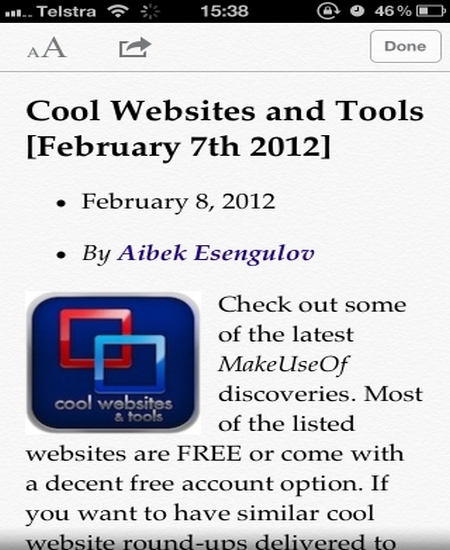 Featuring a slick, attractive user interface, Pulse catches attention mostly for its diversified, affluent variety of news sites and blogs. The vibrant and extremely intriguing app not only makes it simpler to read news in utmost clarity and with convenience, but also delivers the most up-to-date happenings. There's a beautiful layout as well that perks up the experience and caters well to mobile phone users.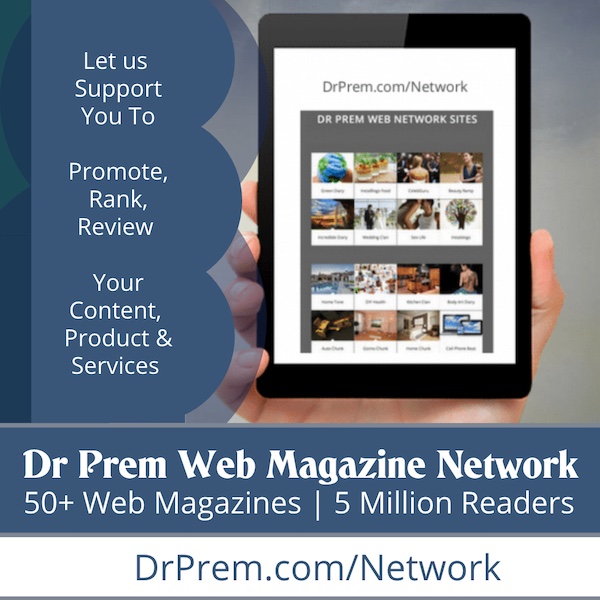 Flud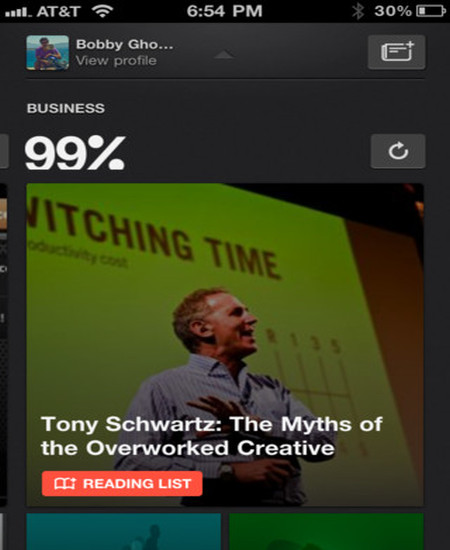 A unique kind of social news reader, Flud comes embedded with great potential to transmogrify any mobile device into an ultimate news reading destination. Integrated with a simple yet stunning interface, the app allows you to facilely add, reorder or remove feeds and creates a 'reading list' of headlines that appear interesting to you. The ability to play videos, view images, read stories and share your interests has been combined too, for an enhanced interaction.
Slide Reader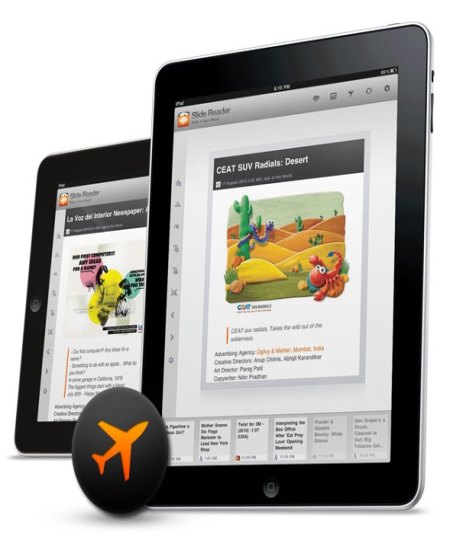 Those who enjoy keeping their 'current affairs and general knowledge' bulletin updated on a consistent basis may also appreciate Slide Reader. Having merged power, speed and awesome functionality, the mobile app is perfect to drop by when rifling through several feeds and many RSS Newsreaders. On an honest note, if you haven't given a try to Slide Reader yet, you are definitely in for a surprise and that too for a great one.
Feedly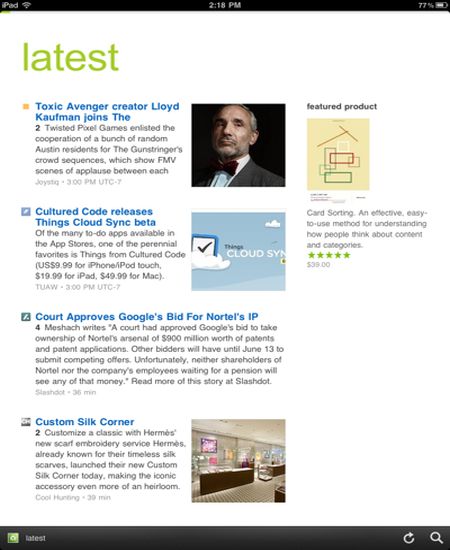 Integrated with support for multiple platforms, Feedly stands somewhere distinguished for what it has been endowed with. Quite interesting yet informative to glance through, the app allows users to combine its functionality with their Google Reader account and Tumblr account. Not only this, readers will also be enabled to enjoy additional news from channels such as DIY. There's a minimalistic interface to leverage your journey whereas the exclusive Google+ integration will add wings to your experience.
Reeder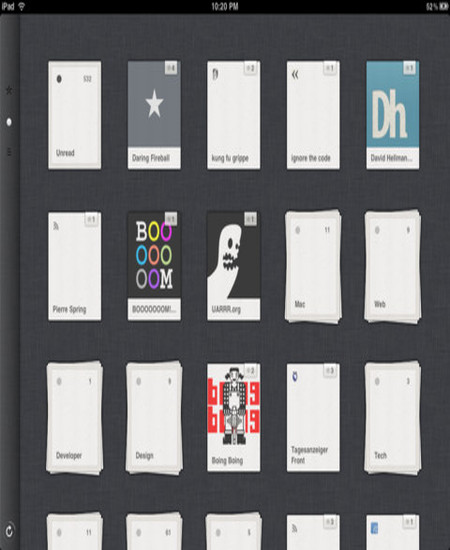 We pretty much admire the amazing features that come embedded with Reeder as a great news reading app. Perfect for users who prefer keeping their RSS feeds organized and cottoning to the latest happenings, the news tool topples as essential software. With its plenty of options to customize and Readability Service for later usage, Reeder indeed uplifts your reading for an experience that could only be stretched further. Not to forget by, some may even appreciate its sharing options which let one share feed items on Twitter or send via email.
Pulse Mini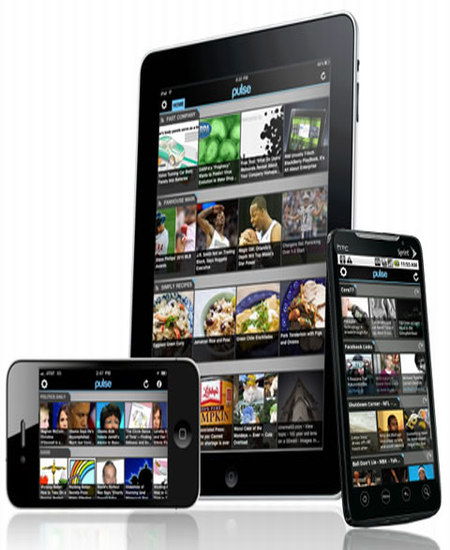 What's next? Well, the iPhone version of Pulse Mini which enables readers to follow up to twenty news source at a time. Fitted with a stunning and completely attention grabbing layout, the application makes it much simpler to find news feeds through an easy keyword search or URL. Users will also be benefitting from the deeply rooted ability of offline viewing (whereby viewed articles are cached) and social sharing through email, Facebook or Twitter.
NewsStand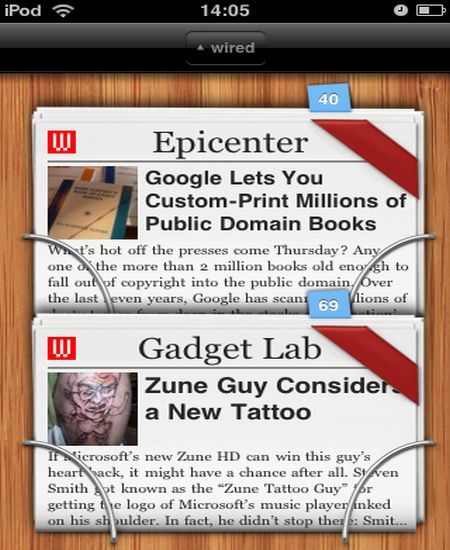 Being someone who literally dotes on catching even the minutest details with reliability hitched along, you may sing the praises for NewsStand that seamlessly syncs with Google Reader. Apart from which, the tool will let users subscribe to feeds by entering a URL or by importing an OPML file. It goes without saying; NewsStand also lends support to social news feeds sharing and features a bright, unprecedented user interface to feel great about. However, not to slip by, users will even be able to send full articles from within the app or add to Twitter, Instapaper, Delicious, and ReadItLater.
Greed (Lite)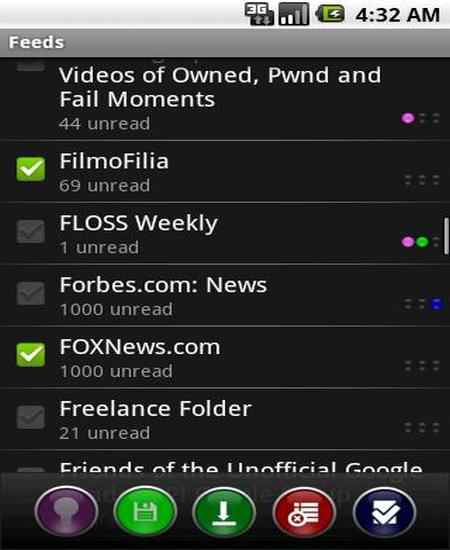 Although the name doesn't really strike the right chords in one go, but Greed (Lite) is another incredible mobile application that allows users to flip through the latest news around. So whether you simply want to read, share or organize your tidbits, the app lets you do just about everything. Nevertheless, the experience turns only better with integrated offline access to Google Reader articles and podcasts.
Iowa State Daily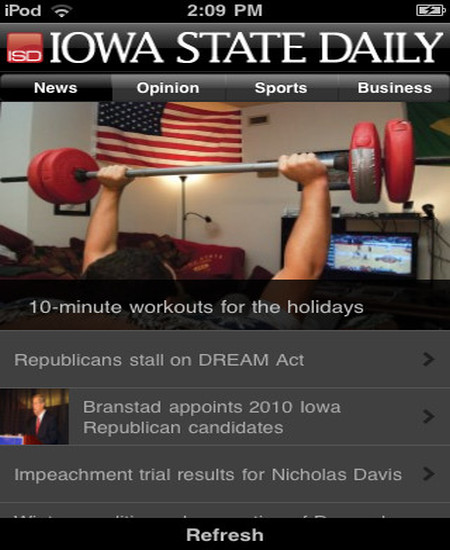 Lastly yet equally remarkable, Iowa State Daily completes the reading journey in an absolute delightful manner. The newspaper-cum-app touts to be an ideal place for news, sports, opinions and business stories from the Iowa State Daily. Available for free, the newsreader app rightly combines a neat design with speedy performance to offer the latest news anytime, anywhere.