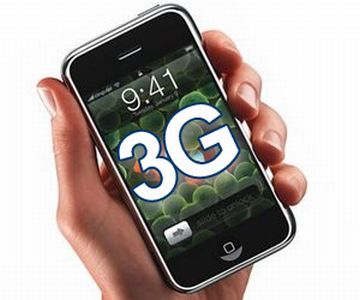 Now, the atmosphere has been abuzz with the release of the 3G iPhone for quite sometime now. Thought there was not confirmation on the dates howsoever from Apple Inc.
According to Sevenclick, there is a higher possibility of a launch in May 2008. There seems to be a talk about an agreement between Telephonica and Apple for the distribution of 3G iPhones in Spain. Though nothing seems to be sounding too concrete at the moment.
Now, this third generation of iPhones has been getting all attention Jobs might have sought for it. What a normal user can expect from this phone is better internet access and faster download capacity. Though Telephonica claims Apple's delaying the release of this phone is its lack of ability to cater to the needs and that they are now having a battle on revenue issues, all sound too much for the time being.
But the good thing is there seems to a date to look forward to.
Source: blog.wired
Image source: farm1.static.flickr