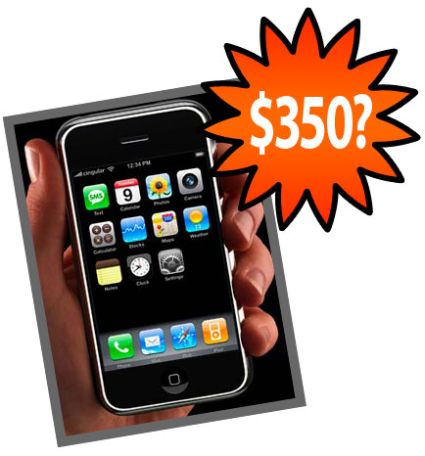 A new software update is soon coming for iPhone users. Greg Joswiak, Apple's vice president of iPod product marketing, revealed that a software update for Apple iPhone will shortly arrive.
The upcoming iPhone software updates will allow users to send text messages without using standard GSM text messages procedure and then will be converted into audio for later playback. This technology might prove useful for visually impaired people or for those having small screens on their handsets.
As per analyst Mike Abramsky, "The sky is the limit' for iPhone software."
The upcoming updates would include peer-to-peer applications (chat, picture messaging, social networking), location-based services, MMS support, home networking, and possibly some integration with Mac OS X Leopard.
Apple now tries to differentiate its iPhone lineup not only by features, but by price and memory capacity also. Therefore iPhone's basic price could drop to $400 or below with higher-capacity models being made available.
European users will be able to buy an iPhone this year, but a 3G version of the device might not debut until 2008.
Source: Wired