The iPad Mini and the Note 8 are high-end tablets which fit into the 8 inch bracket. Find out a comparison of two of the most sought-after and popular tablets.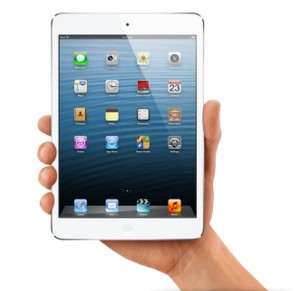 Apple iPad Mini vs. Samsung Galaxy Note 8
The Note 8 is priced at $50 higher and thus, has a lot to make up for. Let us find out which tablet wins in this battle.
Display – The Galaxy Note 8 has a bigger display and has a higher resolution than the iPad Mini's. Thought both of them look great but the Note's display comes equipped with a Wacom layer for the pen . The iPad Mini's display has a 1024X768 pixel resolution and thus a density of 163ppi while at 1280X800 resolution, the Note has a 189ppi density.
Specs and Hardware – Both the tablets are evenly matched when it comes to specs and hardware . Only Wi-Fi version of the Galaxy Note is being sold right now. Perhaps the Note 8 wins in the aspect that unlike the iPAd Mini, the users can expand the internal memory upto 32GB with a microSD card.
Tablet Apps – The iPad Mini wins hand down when it comes to the tablet apps because of the App Store. There are more apps for iPad than the Android tablets. You will also find it easier to find apps that are compatible with the Mini than the Note 8.0.
Multimedia and Entertainment – There is close competition in this regard as both the tablets are almost even. iPad Mini has the advantage of a vast range of music, videos and e-books because of Apple and Google Play is equally at par in the aspect of new releases. Perhaps the Note 8 has the advantage of having an infrared blaster for controlling all kinds of media centers.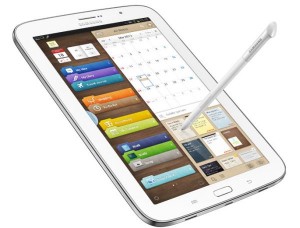 Productivity  –For people who have to do more of work with documents, handwritten notes and prefer mouse-like precision , then the Note 8 is an answer since it comes with the S Pen. I case you want to use the same functionality for the iPad Mini, then you can get the  Pogo Connect but as expected, it cannot match up to the S Pen's standards.
Battery Life –  The iPad Mini lasts longer than the Note 8 and go well with medium usage for two days without charge. The Galaxy Note can last for the same time but with some tweaks in battery usage modes.