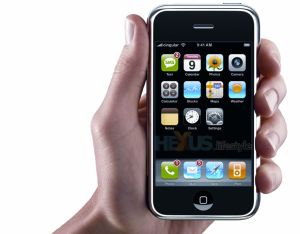 Pretty much every one was psyched about the iPhone from Apple. However, the only problem with owning one is the price and the running cost involved. Apple is not willing to do away with the contract completely, since that's where chunk of their profit is. So for the users who aren't sure if they are going to keep the iPhone or not, Apple came up with the latest plan.
According to the new plan, the users are able to buy the phone on a trial basis. Apple seems to be pretty desperate to sell the phone. Under the new rental plan, folks can now buy the Apple phone for 29 pounds per day or they can get it for 99 pounds per week.

I think that this measure was taken by Apple after the sales went down drastically. Although the new prices aren't exactly a basement bargain prices, it is still a pretty good deal. This trial period price plan is a great way to convince the not yet unconvinced user.

Image Credit: Ianbell