Android had rolled out the latest update as Android 10, though it was earlier released as Android Q. The change was made because it is easier for a global audience to understand the upgrade, the view shared by Google's product management VP. There are tons of new features in the upgrade which would make your life quite easy and entertaining. Right now, the Android 10 software works only with Google Pixel phones, but more devices will operate with the new version in the future. Gesture navigation, 'Bubbles' notification and much improved Privacy Settings and with other features, Android 10 has become pretty slick.
Android 10: Latest features and updates
Bubbles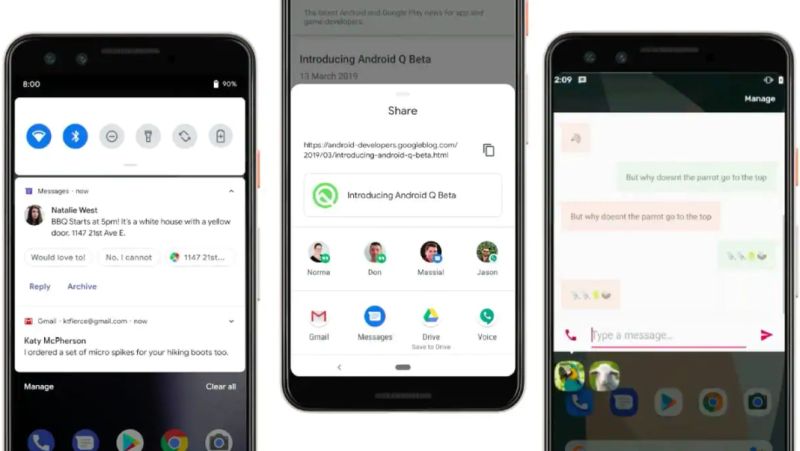 Image Source : i.gadgets360cdn.com
Android 10's latest Bubbles feature is about notifications bubbling up on your screen on top of other things on the screen. The app developers have to be more mindful of the notifications they use, as users are going to be quite annoyed by a number of notifications cropping up every few minutes, disturbing what they are doing. However, users can trigger the Bubbles or not, so that it can remain hidden. With Bubbles on, you can leave an active call and attend to the notification, and choose whether to activate it or hide it by tapping on it. Just a tap on the Bubble can reveal options like enable or mute.
The Bubbles resemble the UI of Facebook's chat heads. You can keep conversations active on-screen, in the form of floating circular profile pics and go about your other tasks using the phone. Google is calling it a new form of multi-tasking.
Undo an app removal
Have you ever removed an app accidentally, then realized that you forgot which app it was?  You don't have a chance to get the app back. Among the latest features on Android 10, there is the app removal undo feature, but you have got to be quick. You can press the undo button at the screen's bottom and press and the app will be back again. The undo function works only within the first few seconds.
Privacy settings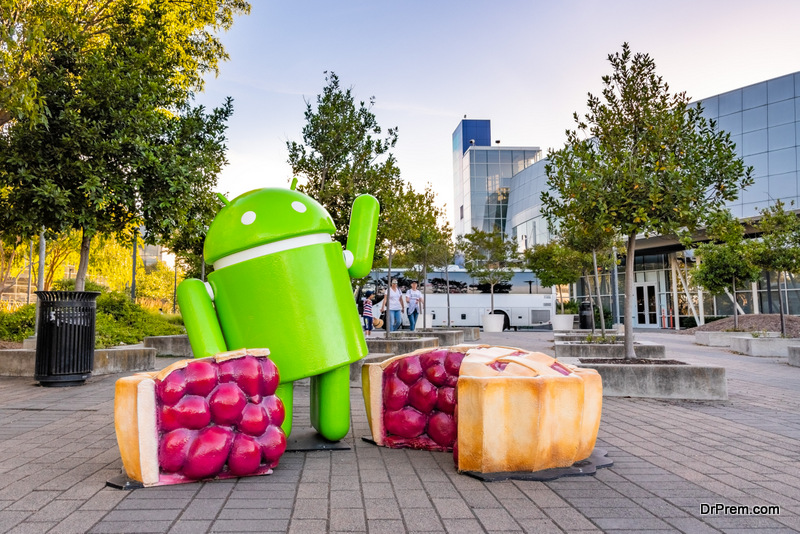 Android 10 has advantages over Android Pie in the privacy settings, as there are several additions. There is a privacy section in Settings app. When you tap it, it will reveal the different permissions which would be requested by app, such as location, calendar, contacts, microphone and camera.
Till now, Android did not have a clear path to view which apps have access to what info on the device. The new Privacy section makes it very easy to get to know the permissions the apps have, and you can choose to revoke certain permissions for any app which you want. Go through the section carefully, which will make it easier to know how to grant or revoke permissions.
Location information
Android has finally gained more control over the way an app can use the location information. Right now, you can provide access to an app all the time or none at all. One of the options with Android 10  is that you can allow location access to any app only while the app is active. This would save your battery life and protect your privacy.
Project Mainline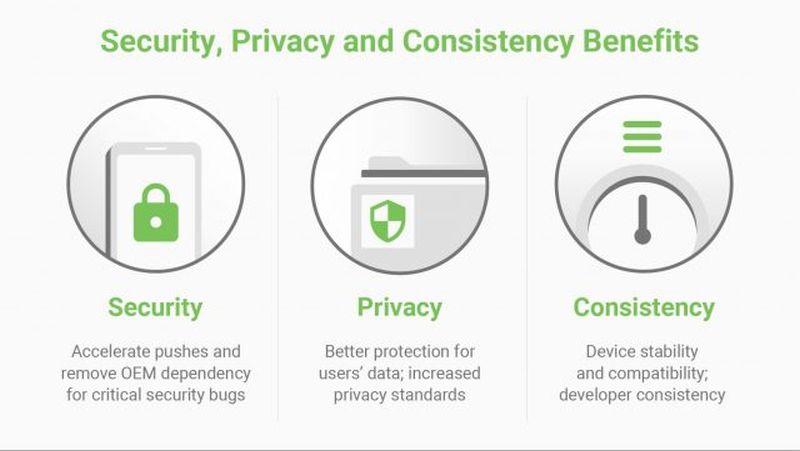 Image Source : extremetech.com
Project Mainline is a feature which allows the Android developers to update the critical parts or modules of Android apps, without the need for the full software package, also without an update from the OEMs. These upgrades can be downloaded from Google Play and loaded when the phone reboots the next time.  They will be used mainly to improve the security and privacy, it will probably be used by game developers to update the modules for continuous platform implementation. The Project Mainline feature will be available on all devices running on Android 10.
Foldable support
Foldable support is one of the latest features of Android 10, as it means the OS can work seamlessly with foldables as well as innovative, curved screens. There are many foldables which are expected to release in 2019-2020, so Google has made this improvement, keeping that in mind. Developers can access the Android beta 2 foldables emulator in its Android Studio 3.5.
Live Caption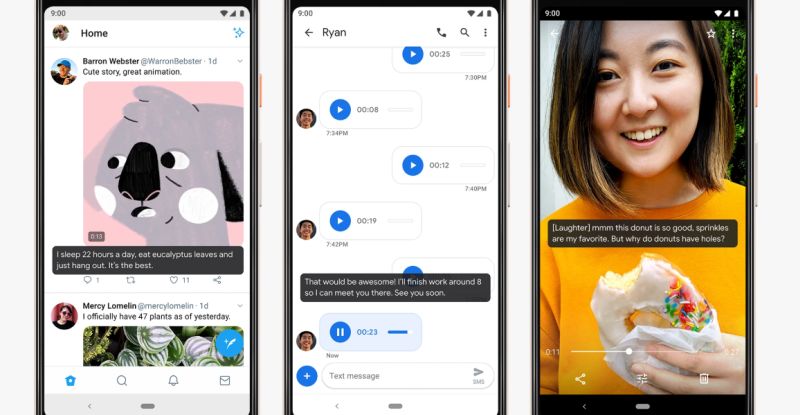 Image Source : venturebeat.com
The Live Caption is exactly what it sounds like – you can caption video as well as audio in real time. You don't require an internet connection to transcribe the text from the device's speech recognition/NLP.  On Google 10, Live Caption can be used with Live Transcribe to input the incoming audio into text, and then the user of the phone can text the response in reply.
Sounds a little confusing, but basically you will be able to transcribe the spoken words into text at real time, which will be a huge help to many people. This feature can help the people who cannot hear use phones with use, and participate in a conversation in real time. Live Caption is going to be one of the most talked about improvements in Android 10.
Part of the same feature is the Live Relay, that allows a user who is texting to interact on a call, without speaking/saying a word.
The other accessibility feature is also meant mainly for people who have speech impediments, called the Project Euphoria. Improving verbal recognition in order to process the words correctly is the aim. This feature would open up the world to people who cannot use the phone verbally due to speech problems. They would be able to communicate freely over the phone too.
QR and Wi-Fi codes
It will be easier to share your network with your friends. Instead of asking or telling the password, which can be awkward, because no one likes revealing their passwords, now it will all be done through tech. You can give permission to join your network by creating a QR code or you can join another network by scanning the QR code, directly, through the device Wi-Fi settings.
All this and also help the organisation to focus on transparency by employee productivity tracking software. This can help maintain and balance the work mode easily and effectively.
To use this feature, you have to go to the Wi-Fi settings menu, select home network, then use the Share button with QR above it. It is one of the improvements of Android 10 which will be much appreciated by users.
5G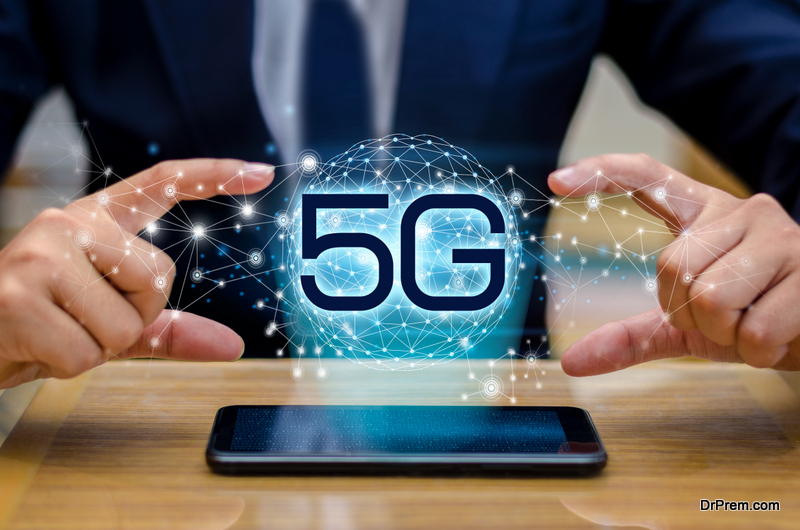 Android 10 has many enhancements, especially for 5G. APIs will be able to enable apps which can detect the connection rate as well as latency of the user, and detect if the user's connection is metered. This can give developers/service providers better control over the data sent to users, when the connection is poor or have limits on data-downloading.
Dark Theme
This has been a much talked about update – the Dark Theme which is basically a system wide dark mode. In works well in Google 10, but is limited to only settings menu. You can start the dark mode by switching on the Dark Theme button that will switch the phone from the Light Theme (default) to the Dark Theme. If you turn on the Battery Saver mode, then it will automatically turn on Android 10 Dark Theme. This is one of the Android 10 advantages over Android Pie, for phones with OLED screens, as it light up lower number of pixels. This will be done by switching on the pixels in the display region which are black intentionally.
Adaptive Wi-Fi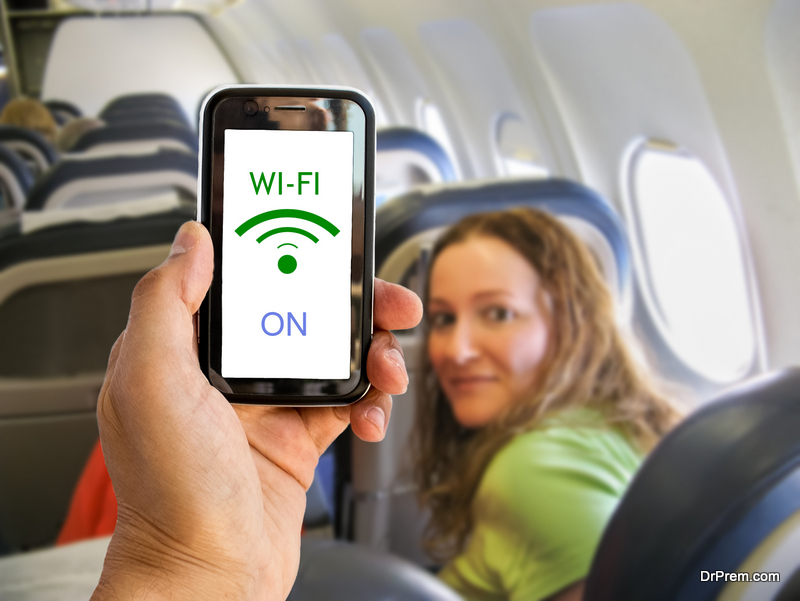 In Android 10, some tweaks have been made to the connectivity, such as the 'adaptive Wi-Fi' which enables the low latency/high performance modes, useful for voice calls and online gaming. No more blurring of faces, or video calls stopping in between, with the video static while audio is continuous. And if you have been irritated by the slow software while gaming, then those days are gone, as Android 10 has made the necessary improvements. The latest update of Android has made some bug fixes and has enhanced Open GL support for increased functionality while gaming.
Now, you can go to Flight Mode and toggle Mobile Data and Wi-Fi on or off directly from the browser without having to go to the Settings section.
Will support multimedia codecs
Android 10 will have AV1 to let the media providers stream videos in high quality, Opus for the audio encoding purposes, HDR10+ for high dynamic ranged video.
Face ID authentication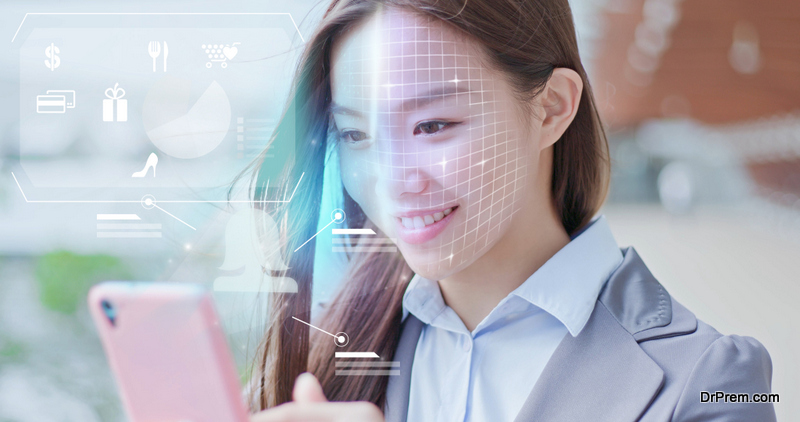 You'd be able to brag about Face ID authentication with Android's 10th version. The phone would do a facial scan to unlock. This is certainly useful, as you no longer have to bother with remembering passwords. Other people cannot hack or use your phone without your knowledge, so you have better privacy. With Face ID, you can make purchases, login to apps and do much more. The phones have to have the hardware for this feature to work, however.
Smart Reply
Every upgrade of Android makes the smartphone smarter as the OS becomes more predicative. This feature uses the machine learning feature of Google which you can make use of in SMS, and other messaging apps, such as WhatsApp. Instead of sending a preset message, now the sender would receive a contextual message back from you, without you having to make an effort. Your data will be protected, as the Smart Reply message recommendations will be generated in your device and will be stored in your device and not on Google's servers. Your lifestyle habits, favorite places and other secrets will be quite safe.
Photo boosting capability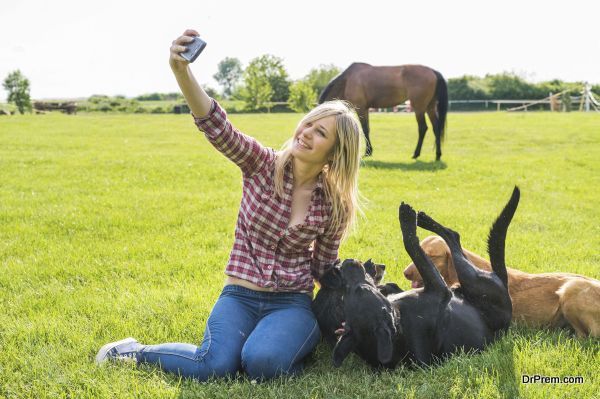 Smartphone cameras are excellent these days with quite a lot of post processing capabilities. Android 10 aims to make your photos look even better as it will allow the editing and photo apps to read the XMP and other image formats. This will be possible for not only the in-built apps, but also Android's third party camera apps.
XMP files are the depth information files of an image. With this data, the apps can calculate special effects, such as blurring backgrounds and 3D conversions. With the ability to easily access XMP, the phone will be able to click high-quality photos, with much better accuracy levels. You won't have to put in much time and effort in editing/correcting your clicks.
Ultra smooth gesture controls
With the new Android 10, Google has finally refined the standard gestures' control to emulate other smartphone manufacturers. The latest Android version eliminates the button system in Android Pie, replacing the button with a slim, thin bar which takes up very little screen real-estate, reminding of Apple's iPhone X.
All you have to do is make the gestures to swipe up (to return to Home menu), Swipe up plus hold to access the recently used apps, and just have to make the motion with your hand (with any of your hand) to go back. This is one of the advantages over Android Pie, as there is no longer any confusion of button or swipes.
There will be the choice to navigate using buttons, for those users who are more comfortable with buttons, but after the initial learning experience, more users will take to it.
Focus Mode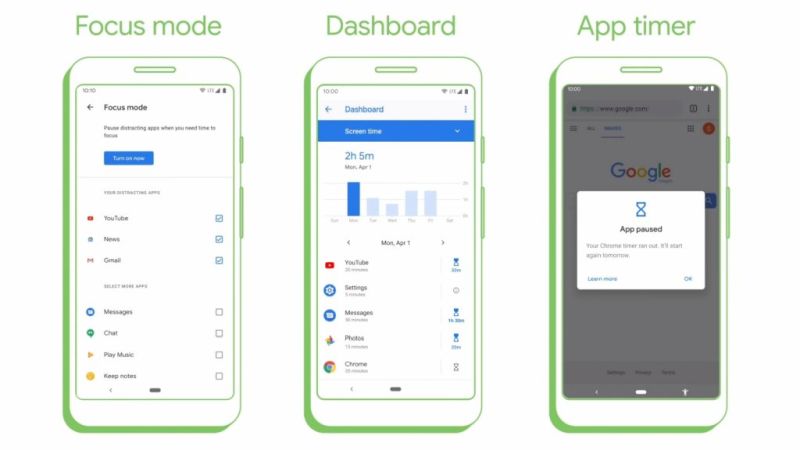 Image Source : memeburn.com
Notifications pinging every few minutes are a big hindrance to work. Now, Android 10 has introduced 'Digital Wellbeing', a section where you can choose the option to turn off notifications/pause them for certain apps. This will help you concentrate on work, rather than being tempted to check your messages and getting distracted. Once you switch on the Focus Mode, the notifications for all the apps will be turned off, and when it is turned on, you will be able to view the notifications again.
Personalized themes
You can now tweak color highlights to make the interface of your phone personalized. The Quick Settings tiles in Notifications, and the accents in Settings will change color according to your preference. There are various options for colors, such as orchid, purple, cinnamon and space.
Google Assistant
Image Source : scdn.slashgear.com
Wake up Google Assistant with 'Hey Google', and also with gesture navigation. You have to just drag your finger across the screen diagonally and the assistant will surface.
Sharing shortcuts, ensuring faster sharing of files and photos, emergency icon in power menu, enhanced parental controls, and  richer colors are among the many new updates on Android 10 which seem promising.