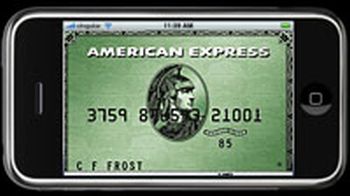 With cellphone revenues getting higher than ever at the global front, American Express publicized that they would refund $200 to their cardholders on their iPhones.
They took this decision after Apple slashed iPhone's price. Everybody seemed excited but not for long as Muhammad Saleem, an American Express cardholder, revealed their dubious temperament. He was amazed to get only half the refund promised – that is $100 only!
How about that for a exalted bank's reputation? According to me, such type of behaviour is strictly not acceptable in this so-esteemed financial world.
I want you to note here that last year too 'American Express' people dropped their coveted price-protection scheme, thus in the wake of which they disappointed a hell lot of customers. Downsizing their pertinent schemes is unquestionably a shoddy initiative, I suppose!
Via: Valleywag