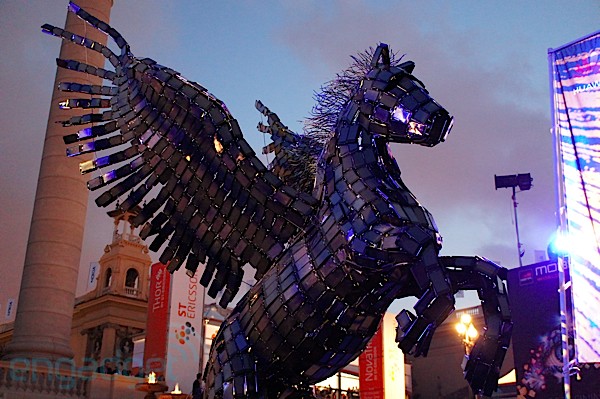 With each passing day, handset manufacturers are deploying new technologies in their products to attract new customers. However, users, after enjoying the features embedded in their phones, discard them without wasting a minute. Some of the manufacturers are trying to bring back the used mobiles via proper recycling, but even then, a large number of phones are polluting our limited natural resources. We do not see old mobile phones properly used in any form, but for some green thinkers these outdated pieces are raw materials to build something creative and unique. Here, we are listing some beautiful artifacts created with used mobiles.
Moby the Frog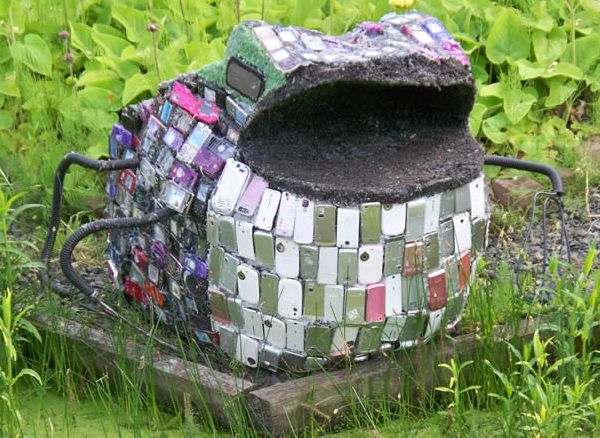 This is a creative construction created with used mobiles. UK artist Anthony Wilson has cleverly used mobiles with various panels to add color to his design. To create the legs, he has used gas pipes while the mouth is made of a satellite dish. The art sculpture made its debut at the WWT London Wetland Center on 4 June 2009, at the Love London Recycled Sculpture Show.
Vintage forties telephone

Designer Rosie Leventon created this sculpture using recycled mobile phones. SIM cards and other electronics items are removed from the handsets and outer cases are flattened. The overall height of the artwork is 30 cm.
Giant cellphone sculpture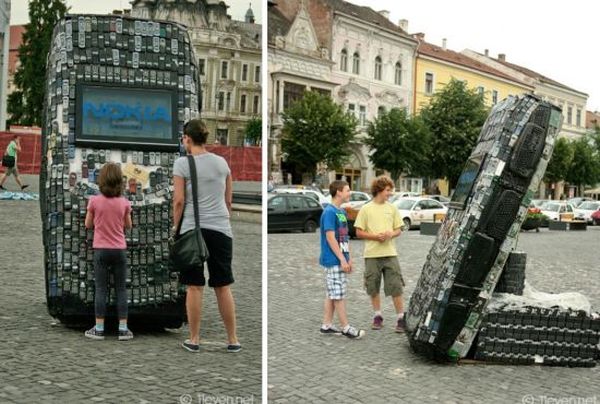 We have seen cell phones with various sizes and shapes, but what about a giant handset created using discarded mobiles. A Romanian artist created it for the Cluj-Napoca's Planet Report Environment & Film festival using thousand of used cell phones. If you visit the city, do not forget to see the mesmerizing artwork constructed with used materials.
World's First Cell Phone Menorah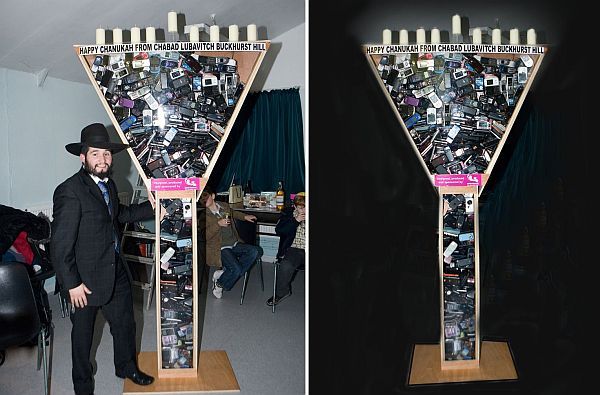 Chabad Lubavitch is the man behind the world's first Menorah built with recycled phones. He took the idea from Andrew Kennard, used 500 cell phones and created the art work that stands for 10 feet. The Menorah made its maiden appearance at Buckhurst community Chanukah celebration.
Delta 157A Cell Bot robot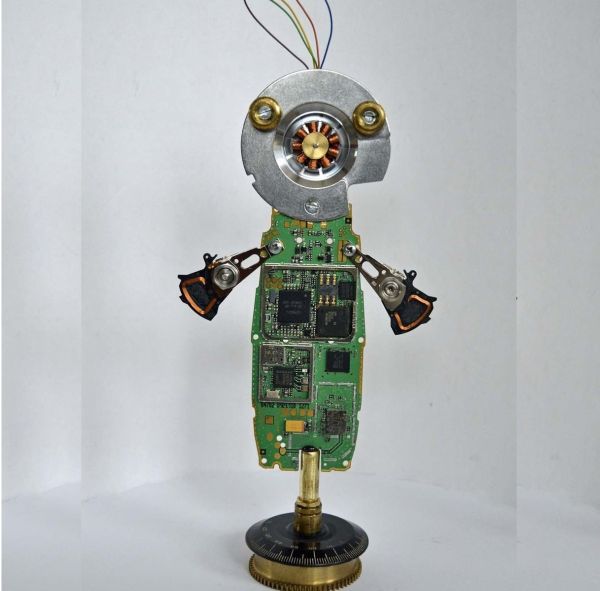 Created by Gregory Steele, the Cell Bot robot has hard drive reader arms, hard drive motor nose, unique radio dial on top and a body made with discarded cell phone. The robot, dubbed as Delta 157A, is 8 inches high and it is available for a price tag of $55.00.
Christmas tree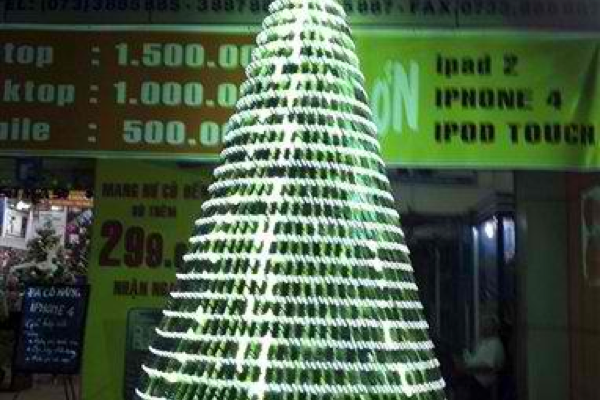 A real Christmas tree made of 2, 500 cell phones stands in Vietnam in front of Westcom Electronics that is located in the southern city of My Tho. The tree is created to gain attention of local people to promote environmental responsibility toward hazardous waste.
Horse Statue Made Out of 3000 Huawei Smartphones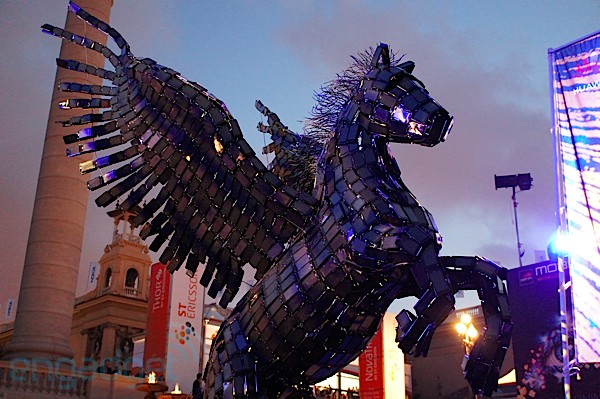 At Mobile World Congress, Huawei created a sculpture of winged horse, named Pegasus. Using around 3000 smartphones (discarded), the company constructed Pegasus to promote its high end Android phone – Ascend D1 Q.