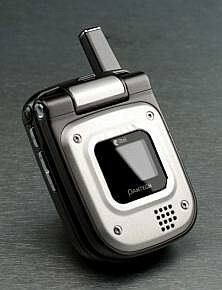 The cute-looking Pantech PN-218 CDMA cell phone is small enough to hide in your fist. If you are living in US and love to own this little device, you are lucky as Alltel is very soon going to make this phone available for the customers.
Measuring just 3.02-inches in length, 2015-inches in width and 0.96-inches in thickness, the Pantech PN-218 boasts a VGA camera integrated with flash and digital zoom. In addition, you have a Ringtone Shuffler and the basic Caller ID.
The date has not been announced yet, so you will have to wait a little more to get your hands on the uniquely designed Pantech PN-218.
Via: GizMag