A new decade in its way. With iPhone 11 and iPhone 11 Plus, Apple ended the last decade on a high note. So, with CES 2020, the first major event of this decade, other smartphone manufacturers were bound to take the competition to another level, and this is what they did. In fact, two of the leading Android Phone manufacturers i.e. Samsung and OnePlus announced some amazingly beautiful smartphones at CES 2020. Apart from features, unlike CES 2019, this year's releases seemed to be focusing on looks and affordability. Let's check out 7 of the best new smartphones from CES 2020.
7 Best New Phones from CES 2020
1. OnePlus Concept One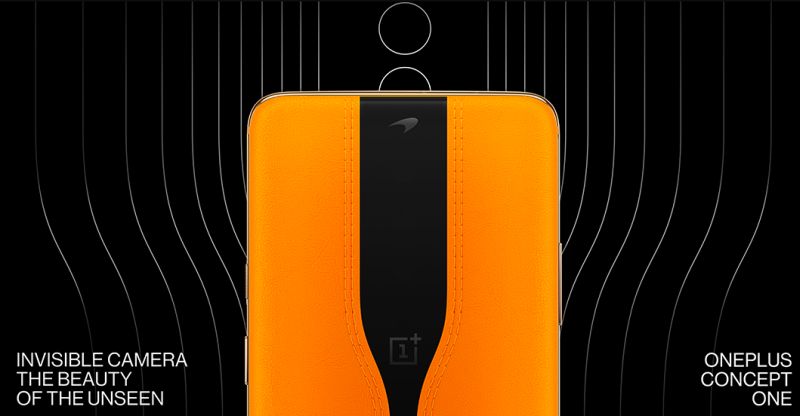 Image Source : forums-images.oneplus.net
With its Concept One, OnePlus did give us something to wonder about, but it might not match the hype that was surrounding it. It's basically OnePlus 7T Pro McLaren edition, with one major addition i.e. its vanishing cameras. Although many would call this feature quite unnecessary, but it isn't so. In fact, it won't be a big surprise if other smartphones start adopting it too. The multiple cameras at the back of a smartphones often look intimidating. The option to hide them when not needed is very likely to be a hit among both the companies and the users.
Apart from that, Concept One has almost the same specifications as OnePlus 7T. It has three cameras, 48, 8, and 15 MP respectively. These can be hidden by electrochromic glass, which automatically becomes dark within 0.7 seconds of double tapping the power button. Moreover, it has 12 GB RAM, 855+ Processor, and 6.67-inch AMOLED display along with 4085mAh battery.
Yet another unique feature of this phone is its impeccable design. It has the same iconic orange leather covering that you would find in McLaren 720s. In addition, its aluminum allow covering (which also has 24ct gold in it) gives it extra shine and makes it a superb phone to behold.
2. Teracube One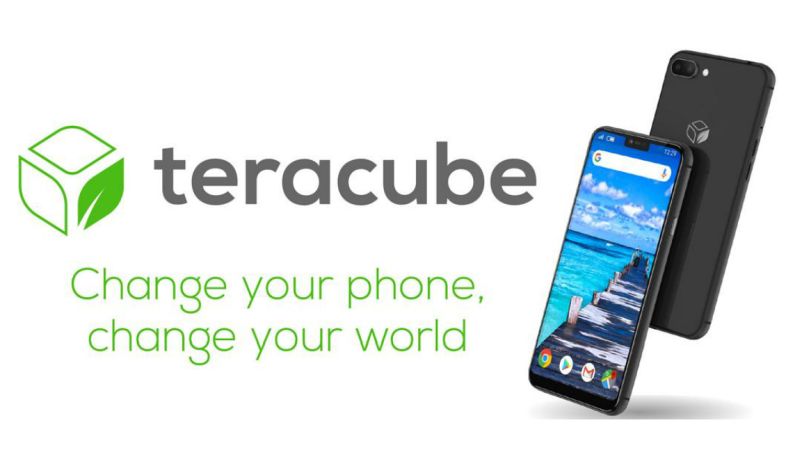 Image Source : static-news.moneycontrol.com
Teracube One is a kickstarter funded phone that comes with a feature that you would rarely find in budget smartphones. It has a 4-year warranty. If that's not enough the Teracube team is also offering a $39 discount on repairs due to any accidental damage. Like most of the smartphones in its league Teracube One offers 128 GB storage space,6 GB RAM, and a battery life of 3300mAh. In addition, it has two rear cameras of 12MP and 5MP respectively while its front camera is 8MP.
You can have this phone for a decent price of $349 or you can buy it via IndieGoGo for a special price $249, which is pretty affordable when you consider the specs and warranty. According to the makers, the future versions of this phone are likely to have a removable battery and easier swap out charging port, but we would definitely have to wait for that.
3. Coolpad Legacy 5G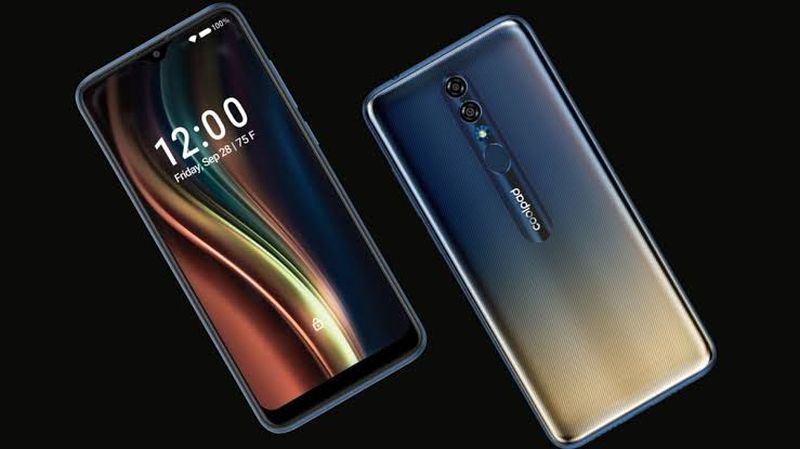 Image Source : encrypted-tbn0.gstatic.com
Coolpad Legacy 5G is all set to become one of the cheapest 5G phones out there (its price is likely to be less than $400). Along with 5G connectivity support, it offers plenty of other features like its Qualcomm's Snapdragon 765 SoC processor, 4GB RAM and 128 GB microSD storage space.It has 48MP primary and 8MP wide-angle camera while the front camera is 16MP and a fixed focus one. Moreover, it also boasts of a good battery life of 4000mAh, which also supports 18 W charging thanks to its Qualcomm Quick Charge 3.0. Last but not the least, it also has Bluetooth 5.0 with enhanced multi device connectivity. In its price range, there's hardly any other phone that offers similar specifications, so this phone is quite likely to occupy a good market share.
4. TCL 10 5G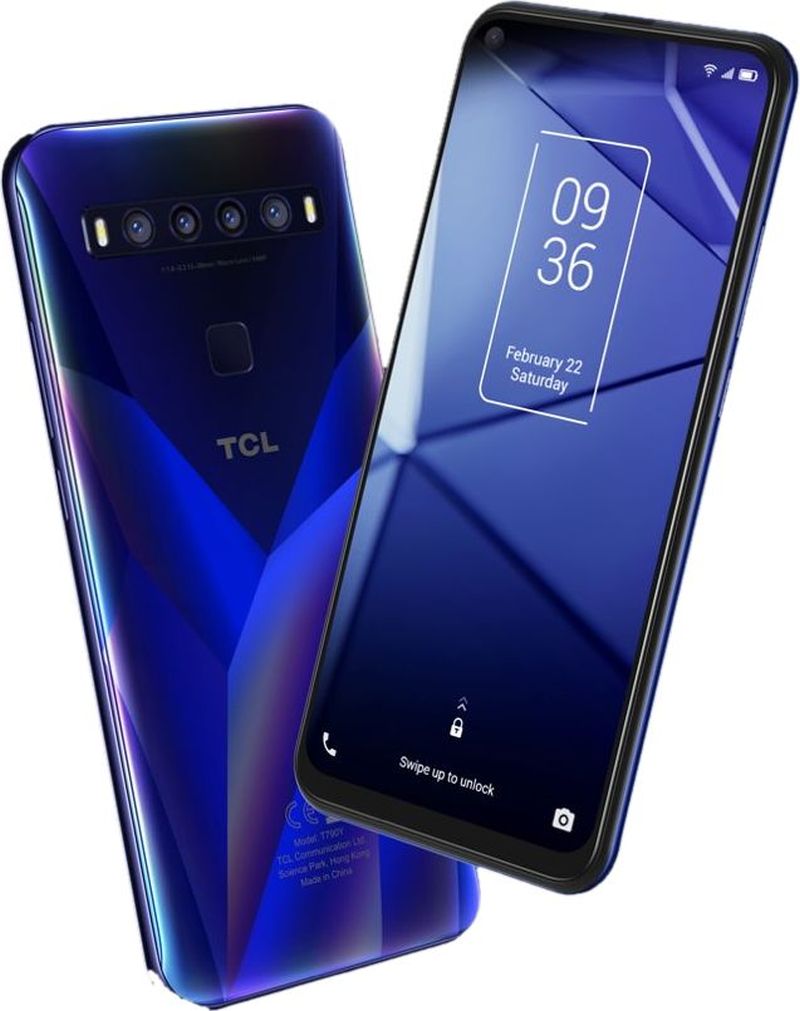 Image Source : cdn1.smartprix.com
Though not as cheap as Coolpad Legacy 5G, with its price of under $500 TCL 10 5G is still a cheap 5G phone. However, this doesn't come without a price. First of all, you might have to make compromise with when it comes to screen quality as TCL 10 5G might offer LCD screen instead of OLED screen. Although even phones like iPhone XR come with an LCD display, but in its case, Apple goes out of the way to make sure that you get the best LCD in the market. Unfortunately, we can't expect the same from TCL.
On the up side, it offers a quad camera with its primary camera of 64 MP. It has a Qualcomm Snapdragon 765G Octa core Processor along with 8GB RAM and also fairly good battery life of 5000mAh. Although the phone feels like one of slightly inferior quality, but still it has an attractive design. All in all, buying this phone won't be a bad deal is what it offers is exactly what you are looking for.
5. Samsung Galaxy S10 Lite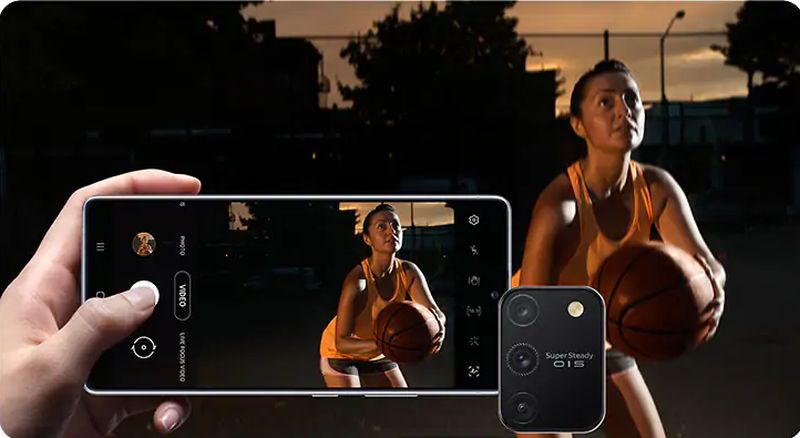 Image Source : images.samsung.com
Compared to the flagship phones of the major brands, their Lite versions are usually not that impressive. However, Samsung's Galaxy S10 is different in this respect. Despite being a Lite version, it offers pretty decent specifications. If you wanted to buy Samsung Galaxy 10, but it was too costly for you, then this phone is specifically for you. It boasts of features like an impressive 4500 mAh battery, 6 GB RAM, 128 GB storage space, three rear cameras with the main camera of 48 MP and a front camera of 32 MP. In addition, it would have a Snapdragon 855 processor along with 6.7-in Super AMOLED Plus Display.Though Samsung hasn't announced the price yet, but it is most likely to cost as much as an iPhone XR i.e. around $750.
6. Samsung Galaxy A71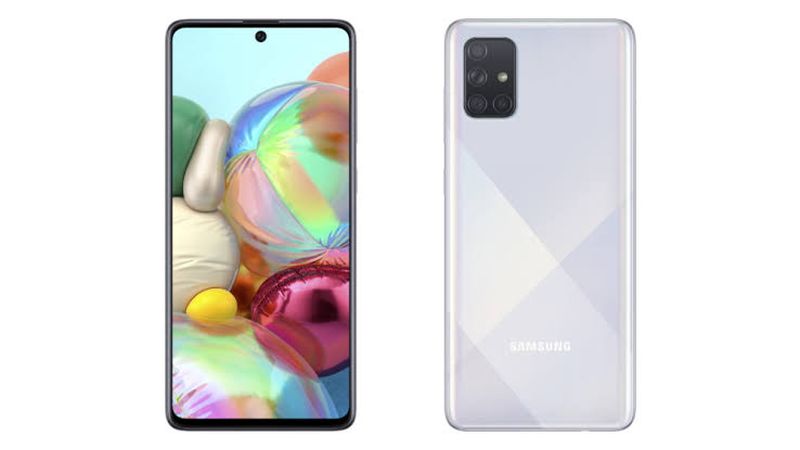 Image Source : encrypted-tbn0.gstatic.com
With its Galaxy A71, Samsung is surely targeting the selfie generation. It has literally everything that they need. A good battery life (4,500mAh), decent price (would cost around $417) and excellent cameras (both front and rear). In fact, it has four rear cameras. The main rear camera is 64 MP along with that it has a 12 MP wide angle camera and a 5 MP macro and a 5 MP true depth camera. In addition, Galaxy A71 also has a front camera of 32 MP. It gives a good camera experience, almost as good as that of most of the flagship smartphones out there.
The other features aren't disappointing either. It has 25W fast-charging USB-C port, and 6.7-in Super AMOLED Panel Plus display. The only downside it might have is its lack of water resistance. Nevertheless, if you add up all these features and the fact that it is a Samsung phone, Galaxy A71 is destined become one of the leading smartphones within its price range.
7. Cat 32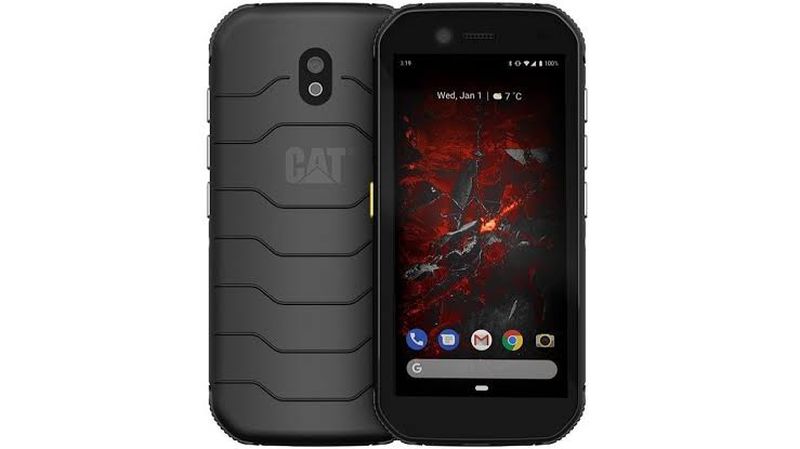 Image Source : encrypted-tbn0.gstatic.com
Are you looking for a rugged phone? Something that can survive doomsday? Look no further. Cat 32 is the one for you. It is destined to last. With an expected price of $330 this phone also has features that go well for its price. However, except for the fact that is rugged, it doesn't pose any other significant advantage over other phones within its price range. The display is LCD Capacitive Touchscreen. It has single rear camera of 13 MP and one front camera of 5 MP. Although it has a nice batter life of 4200mAh, don't expect that to be too much of a compensation. Go for it only if the ruggedness is all you want.