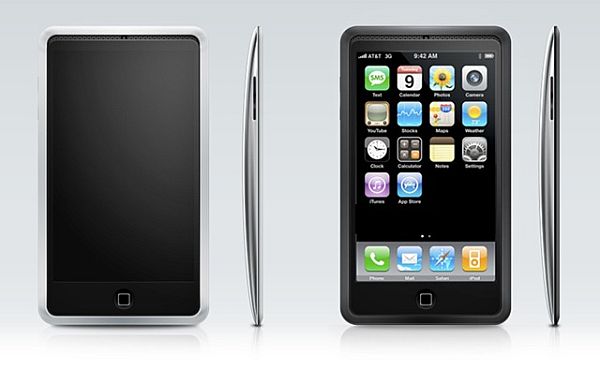 After you have ordered your iphone 5 you wait to lay hands on it, but you discover that it is actually 4S. Call that disappointment. You cannot wait any longer. If not 5,4S it is. However, the problem is that you want it now. Now,meaning now. Online purchases are sure to take time for delivery. Also, however reliable the website may be, there is nothing more trusted and satisfying than shopping for your gadgets in person. You can see it, hear it, feel it, before settling down with it.Online shopping can never provide that experience.
Here is a list of places you can personally make your iPhone 4S purchase at :
1. Apple Retail Store
If you have an Apple store nearby, without the blinking of an eye lid, you must go there and make your purchase. Official is official. Nothing like buying an iphone from an exclusive Apple store. It is the most reliable and trusted way to buy something that is going to cost you so much.
Also,the experience of having bought your iphone from its mother store, is unparalleled. The feeling when you step into the showroom and everyone is eager to explain your desired phone to you, in minutest of detail, makes you feel privileged as a customer.
Another piece of exciting news is the Apple Recycle Program. You can save money on your new purchase by selling your old phone! An iphone 4 of good condition can get you a whooping $200 !
Return policy: A month.
2. Radio Shack
Radio shack also runs out of stock, unless you have pre ordered your phone. If you go to the store on the last day and expect an iphone waiting for you, you might be pushing your luck. However Radio Shack officials inform that this is inaccurate news and more than 3000 phones nationwide have phones available.
Pre orders,however limit colors. They are limited to the usual black and white for AT&T and Verizon users.
Radio shack's got it's Trade and Save policy for the iphone, offering $200 for an iphone 4 of good condition and $100 maximum for an 'acceptable' iphone 3GS or 4. $125 is ensured for a 32GB 3GS.
Return policy: A month
3. Best Buy
This is a good alternative to the Apple store. They have not been accepting online orders, but you can get your iphone preordered here.
The pricing range at Best Buy is:
On contract
iPhone 4S 16 GB : $199
iPhone 4S 32 GB : $299
Off contract
iPhone 4S 16 GB : $699 (Sprint)
iPhone 4S 32 GB : $799 (Sprint)
Best buy's also has the best trade in, offering upto $300 for an acceptable used device.
Return Policy : A month
4. Target
Target seems to be doing better business than the other stores when it comes to pre orders. The trade in policy it offers is on par with the Apple Recycle. They offer $200 for an iPhone 4 in excellent condition and $120 for an iPhone 3GS.
Preorders get a Target gift card, which can be redeemed on the day you receive your phone ie October 14th. Target is also guaranteeing the trade-in on a pre order basis and is not promising the same to the release date walk-ins.
Return Policy: A month
5. Sam's Club
This seems to be the forgotten hero for most. However, let's view it as a savior for iPhone fanatics. The club has offered the iPhone 4S on pre order since October 11th and added that the phone can be picked up on Friday, 14th October.
Usually members of the club seem to be better informed about Sam's latest ventures, but luckily this scheme is available even to non-members. However, note that not all Sam's clubs have a stock of iPhone 4S's. Call them or check their database before you go there to make your purchase.
Sam's club is actually authorized because of its association with Walmart. They run out of stock pretty soon and most dont even have a stock of iPhones.
Return Policy : A month