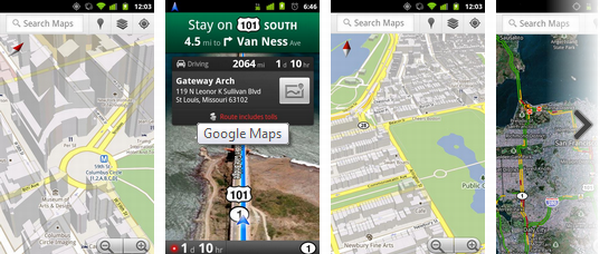 GPS (Global Positioning System) is a freely accessible service maintained by the US government. You just need to have a GPS receiver and you can access this service anywhere on or near earth. It tells you the exact information on location and time. You can attach GPS with any object and can trace it very easily. These days, most of the cars and trucks are attached with GPS devices. It has really made our life very easily. Even most of the latest mobile phones are GPS enabled. This means you can have a GPS in your pocket all the time.
There are a number of applications on GPS available on internet. Some are free while others are paid. All have their pros and cons. Before you make your mind to have few, here is a list of some of the coolest apps.
1. Google Maps Navigation
Price: Free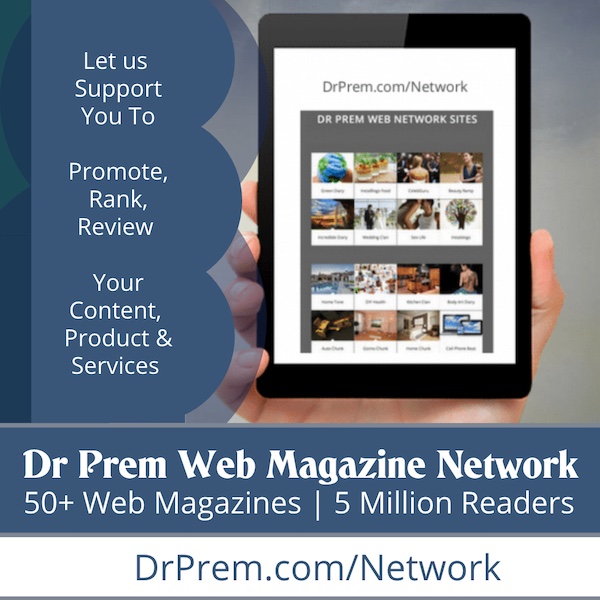 Google Maps is the simplest application to access the maps of the whole world. You can be anywhere across the globe, with Google Maps you can have the exact knowledge of the location of that place. If you want to go somewhere you can also use direction maps. It will guide you where and when to turn and which is the best possible way to reach to that particular place. Most of the GPS enabled handsets are having this application in them.
USP: This application is available very easily over the internet. It is totally free app. It is simple to use and can be used to have a look over the direction map of any place on earth. You can also have a look over satellite images of any place with it.
Pros: This application has the compete and correct data of all the places. It is totally voice guided GPS app and is very user friendly. Its street viewer feature is very useful.
2. Loopt
Price: Free
Just like Google Maps, this application also tells you your exact location. But it has an edge over it. It also looks over the location of your friends and informs you if any of your friend is near by. This means you can't miss any friend. If you are lost somewhere and don't know where to go, this app will help your friends find you.
USP: You can share your location with your friends on social networking sites like Facebook. You can also have a look over the restaurants and other places your friend is visiting. This app is very useful for new places.
Pros: The biggest advantage of this app lies in its sharing part. Today, majority of people like to share their experiences with their friends. This thing has become very easy with this easy to use free application.
3. CoPilot Live
Price: $19.99 – $59.99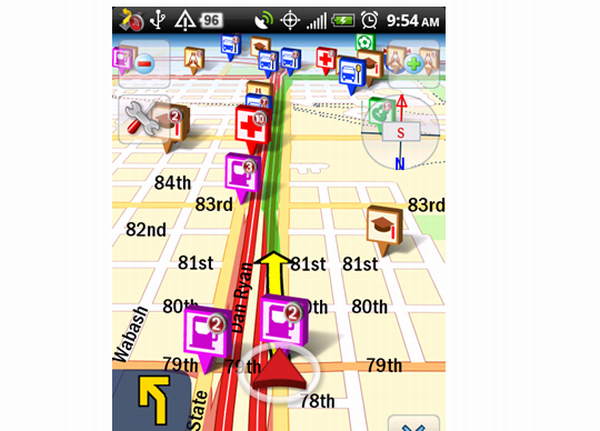 CoPilot Live application is very easy to use interactive GPS application that has been designed mainly for those who travel a lot. Many people need to travel long distances and sometimes such travel plans are not previously decided. For all such people this application is very useful. This app can save them from traffic jams.
USP: This Live GPS navigator shows the pictures in high quality.It has a collection of maps downloaded on your memory card. You need not worry about using the internet each time to check the route maps.
Pros: The biggest merit of this GPS enabled navigator is that it is network independent app. There may be a time when you do not have internet connectivity or it is too slow for the GPS to work. In such time, this app will surely help you.
4. Locale
Price: $9.99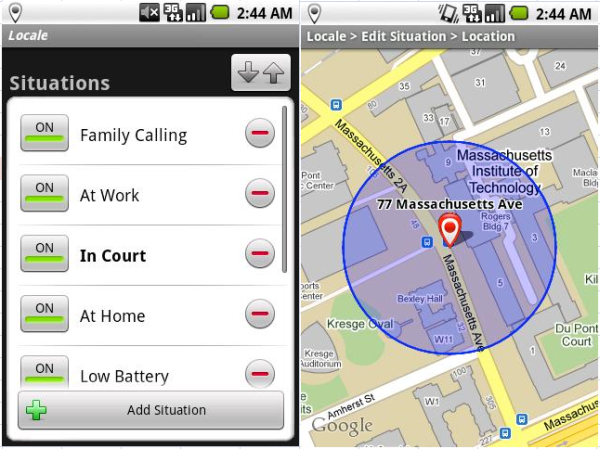 Locale is actually a clever GPS application that can adjust your phone settings dependent on location and time. This is the most interesting part of this application and makes it one of the most useful application in the world of GPS.
USP: Locale has the advantage of changing your mobile settings. You can ask the application to change your ringer mode to silent as soon as you enter your college or reading hall. Many people feel embarrassed when their phone starts ringing loud at some restricted place. For all such people it is the best bet.
Pros: Its condition and time based customized feature makes it the real winner among all the GPS apps. Some people may complain that this app is very complicated. But it is not so. Though it has lots of features, still you can easily use this app.
5. Glympse
Price: Free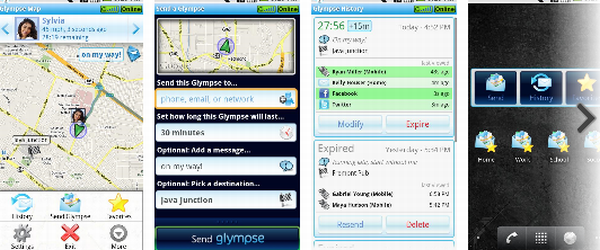 It is an application that helps you in knowing your exact location and then sending the link of it via e-mails, Facebook, Twitter etc. It has a feature that you can share the data for the time you want and after that, it will stop. It makes this app totally time bound app.
USP: This application lets you share your location in real time. You can stay connected with all your friends and can have a feel of belonging with them. Its time bound feature enables you to share your information only for the time being you want.
Pros: It is available free of cost and is very simple to use too. The biggest merit being that you have the option to share your location with all or limited friends. Many people do not like to share all their information with everyone. They may feel it as an interference in their privacy. Such people can also use this application very easily and can have a check over the sharing part of the app.
If you would look on the internet, you would definitely find hundreds of applications. All have their own pros and cons. Some are very cheap while others may be little bit expensive. It depends upon your need. For some, just simple Google Maps is sufficient while for those who like to share, Glympse is a better option. It all depends on what you need or what your phone can operate.