Samsung is back with most amazing addition to its note lineup. With the top graded processor, dual aperture camera and a stylus that can also work as a remote, new Samsung Galaxy Note 9 is a rock hard device. At $773 (63, 500 INR), Note 9 is an expensive smartphone to buy, but its cramming features are worth for the price. So, in this post, we are giving you all the tips, tricks, and hidden features to make full use of it.
1. Wi-Fi repeater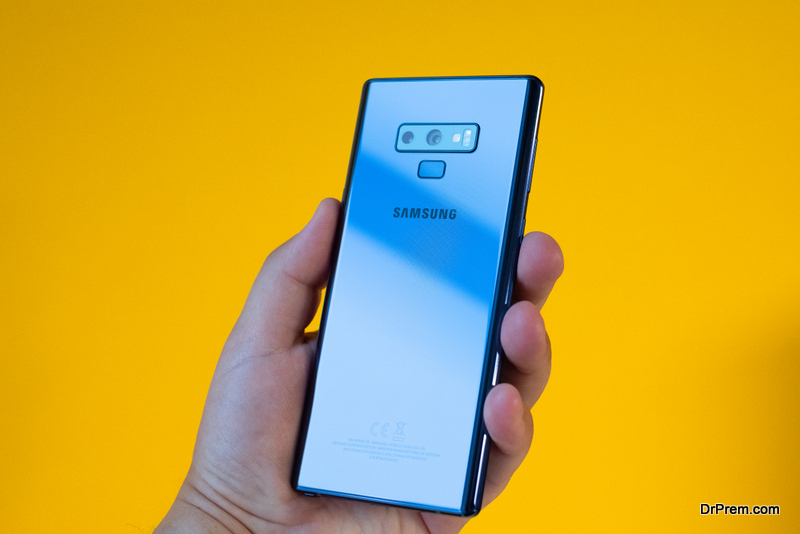 Yes, you are reading right, Note 9 can work as a repeater for the wireless network. Tap Settings, then select Connections, select Mobile Hotspot and Tethering. Toggle Mobile Hotspot and Wi-Fi sharing to enjoy the feature.
2. S Pen remote
Bluetooth enabled S Pen is the latest addition to new Samsung Galaxy Note 9. S Pen's features are not enabled by default. To check or change the settings navigate to Settings > Advanced features > S Pen > S Pen Remote. Here, you can see how much power is left in the stylus, which automatically charges once you plug it in the smartphone. Just below that, you can check all the apps that support stylus and how it works.
3. Use white ink
The new S Pen comes in two colors – yellow and purple. Apart from complimenting the new shades of Note 9, it also writes in either yellow or purple, depending upon your model. But, you can change it back to white. Select Advanced features > S Pen settings > Screen off memo > Turn off Use S Pen signature color. One of the first things to do, if you really like the white writing fonts.
4. Handwriting input
You can use the S Pen for writing, which is perfect for it. Just float the S Pen over any text input space and tap the appearing blue icon. The keyboard will be replaced with handwriting field, write the message and tap done.
5. Super slow-mo videos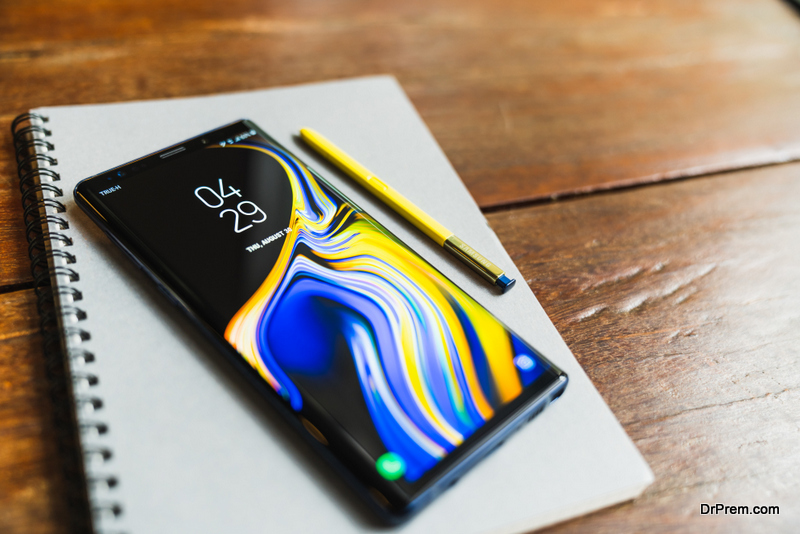 New Samsung Galaxy Note 9 can record cinematic style videos for you – 0.2 seconds of video at 960 fps. You can change it to 0.4 seconds, by tapping 0.2 option above the shutter.
6. One-handed mode
At 6.4-inch of screen size, it is difficult to handle Note 9 with one hand. But, you can occasionally use the single-handed mode. Just tap on the home button thrice and you will see a resized screen. Enable the feature by navigating to Advanced features > One-handed mode and toggle the option for One-Handed Mode.
7. Extra notifications icons
By default, the smartphone shows only three notification icons. If you need more icons, navigate to  Settings > Display > Status Bar. Switch off the option "Show recent notifications only". Next time, you will see more icons on the notifications bar.
8. Disable flaw detection and scene optimizer
There are two new features in new Samsung Galaxy Note 9 powered by Artificial Intelligence. First is flaw detection that notifies you if the person in the camera range moved or even blinked and second scene optimizer that adjusts exposure and color settings based on the image you are clicking. If you do not like any of the features, it is simple to disable them. Navigate to camera settings and toggle them off.
9. Customize Edge panel
Edge panels add to productivity, but there are only two options by default – Apps and People. If you want to add some more, follow Display > Edge > Edge panels. Select the options you need and reorder them as per requirements. If you are not satisfied with the built-in features, download third-party apps by selecting the three dots in the Edge Panels settings and tap download.
10. Enhanced sensitivity after screen protection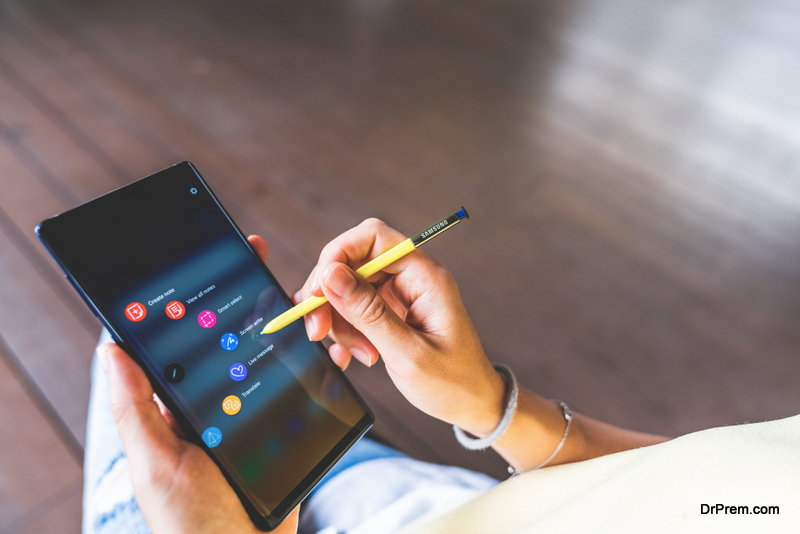 For a high priced smartphone like Note 9, you will definitely use screen protection. It may degrade the touch sensitivity, but the smartphone has a solution. Navigate to Settings > Advanced Features, scroll down and look for an option "Touch Sensitivity" and turn it on. This option will compensate for the screen protector.
11. Landscape mode at home screen
If you are one of those users who likes to use the smartphone in landscape mode, select Home Screen Settings, look for an option "Portrait mode only" and toggle it off. Now, like the apps, home screen will also rotate when the phone turns sideways.
12. Unlock the phone using S-pen
As stated already, you can use the S Pen to unlock Note 9. To enable the feature, Tap S Pen Settings, look for Unlock with S Pen remote and turn it on. Now, press the button on the S Pen to unlock the smartphone, if it locks while you are still using the stylus. But, if Smart Lock is not enabled, it will ask for the biometric method set by you.
13. Reset S Pen
The S Pen uses the latest Bluetooth technology, so do not mind if it shows you few imperfections. Instead, just reset the stylus to make it flawless again. Select S Pen settings, tap the three dots top right corner and tap on Reset S Pen. After forty seconds, it will reset and connect automatically.