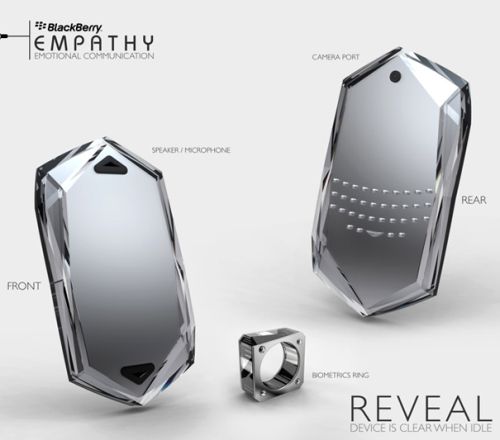 The mobile phone industry is evolving at a rapid rate. There is a new unique concept mobile phone with a new technology in market every day. These concepts are conceived keeping in mind the needs of common people or the ultimate users. Here is a list of some next-gen ultra-futuristic cellphone concepts which might hit the markets soon:
1. Pen Phone
The creativeness is shown through ideas. One such creative device is this mobile pen phone. The compact and thin structure adds to its beauty. Shaped like a pen, this mobile phone is surely going to be a great launch, if it ever comes out of the concept stage.
2. Ultra futuristic Envy 4G
This ultra futuristic next generation 4G mobile phone concept is made to run on MasterMobile OS and is supposed to be powered with a powerful CPU and GPU which would run on the same silicon. This would also feature a Super Amoled touchscreen. The phone will be composed mainly of aluminum and high quality glass that provides exceptionally superb images.
3. Cool Weather cell phone concept
Another concept creating buzz around is the cool weather cell phone concept. The beautiful concept designed by Seunghan Song is really amazing with its see through capabilities. The phone is completely voice activated, so whatever you say the phone does it perfectly. One of the coolest features is that you can activate hand writing mode by just blowing air towards the phone. I really hope someone develops this.
4. Concept Phone "Mobile Script"
The mobile script concept is really awesome. From its look to its design, there is no mobile matching the phone's status. It is equipped with features like constant internet access, mobility, access to documents, games etc. It is nothing less than a pocket PC. It includes two touchscreen; one is a small one while the other offers a large touchscreen navigation. This unique feature helps out to access the best information available.
5. Ear Cell Phone Concept
The very stylish mobile concept by Kambala is creating big news around. The phone can be used as a normal mobile phone and also as an earphone. The phone transforms into an earphone just by a touch. It has a flexi-screen with plenty of sensors attached to make up its surface. On the whole, the phone has got everything to make it a strong deal.
6. A Concept Phone with Projector
This is a concept phone with a projector attached to it. It helps you in projecting the images or videos wherever you want. So now you can enjoy big screen cinema or motion gaming on the go. All you need to do is project the thing and have fun with friends or family.
7. Wrist Phone For Troubled Times
The wrist phone shaped like a wrist watch with its twistable capability makes the mobile phone concept way above others. This device named Disposable Pre-Paid phone can actually help you out in situations when there is no one else to give their hand. Fancy looks, cheap price and easy availability make it even more attractive. So while going anywhere, be safe and carry the unique safety device.
8. Sony Ericsson Wake Up Phone
Sony Ericsson with its new concept phone is making news around. Designed by Carl Hagerling, this wake up phone inspired by a wake up alarm can make your world even more interesting with its unique added features. The alarm generation is back with this mobile concept and those who are waiting for a sexy alarm, here it is. All you need is two AAA batteries to power the phone which includes a Walkman and a camera too.
9. Mechanical Cell Phone Concept
The Mechanical cell phone concept is a super cool designed phone with its very friendly interface. Simple to use, attractive looks and gorgeous appeal make it even more special. It's available in two different modes for power generation; one is top spin the entire phone around your finger and the other is to crank the tip. Choose your way and enjoy the latest technology.
10. Blackberry Empathy Concept
Finally Blackberry is here with its revolutionary concept named Empathy. It has been designed beautifully with a combination of style, luxury and comfort. Sharing of emotions bring people close and this phone lets you do this perfectly. This Next Gen technology phone comes with a biometrics ring which can be worn by the user. This phone with its unique structure and plenty of features is a sure wait until it is launched.