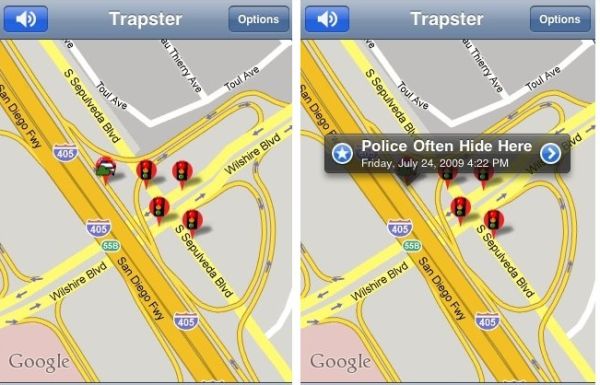 Apple's iPhone is without doubt one of the most smartphones available in the market. The iPhone is a very useful gadget because it is loaded with modern features, which allow the users to complete several works using this sleek and stylish device. You can make your iPhone more useful and handy by selecting the right apps. Here is a list of 10 best iPhone apps for your car:
Carticipate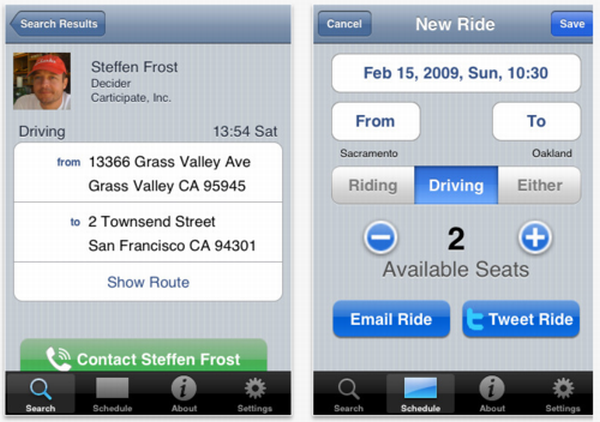 This app takes the novel and much-used concept of carpooling to another level by allowing the user to start carpooling request with anyone. Normally, we used to carpool with your colleagues, but this app allows the users to do carpooling with anyone driving the same route or direction by searching those people. The users only need to feed the time, location and destination and the apps will take care of the search part.
Gas Buddy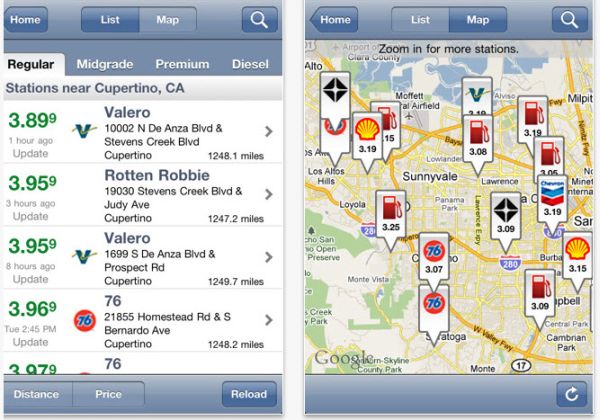 GasBuddy is a very useful app as it helps you in saving money by locating the cheapest gas prices in your area. The application features a sign-up page in which you need to enter a nickname and an email. After that enter the zip code and a password and the apps will locate the cheapest gas prices for you. The map view of GasBuddy also provides the station's visual and price of gas at the specific station.
MapQuest 4 Mobile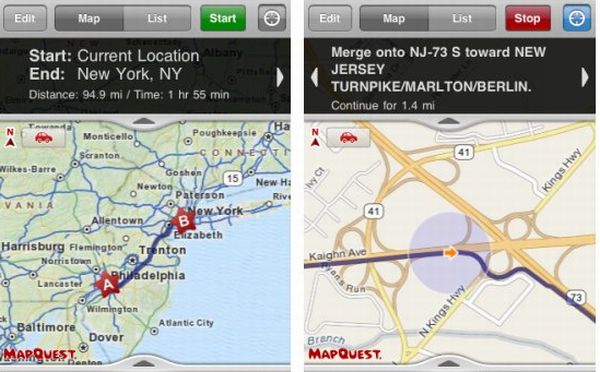 This free app was last updated on October 14, 2011. This 5.5 MB app is compatible with iPhone, iPad and iPod touch. This app helps in navigation because it allows your phone to speak to you, telling you when to turn. It also allows you to check the traffic situation on your route. You are re-routed automatically by MapQuest if you take a wrong turn.
Beat The Traffic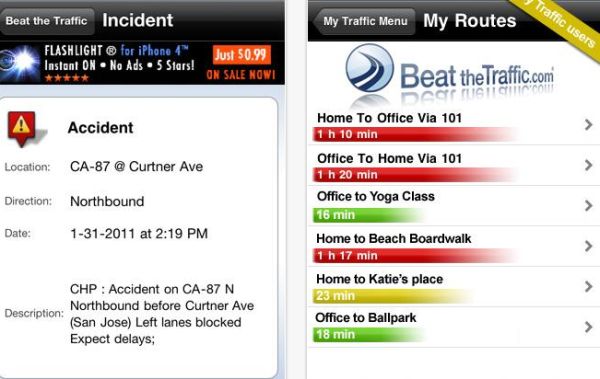 This app is very useful because it provides information about the traffic accidents and other problems on your routes during the times when you are scheduled to travel. You will receive automated alerts of accidents on the routes you take. It helps you in avoiding high traffic. The alerts can be received in text messages, emails or pagers. This app also provides weather information.
G-Park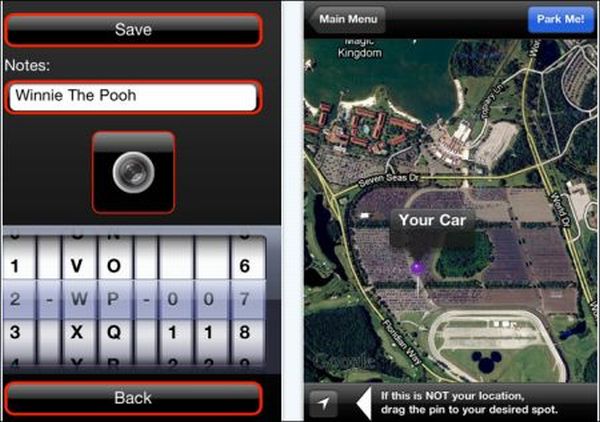 Priced at $0.99, this navigation app was last updated on 17 May 2011. This 0.7 MB app is available in several languages including English, German, French, Spanish, Italian, and Japanese. This app helps you in parking the car and then locating the spot where you have parked the car. The user-friendly interface of this app allows you to take a photo of your parking spot. You can also enter additional information like the floor or section where the car is parked.
Pandora Radio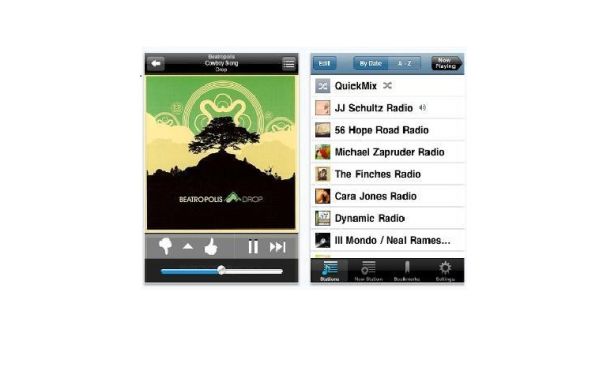 This music app was last updated on Nov 16, 2011. This 5.6 MB app is available in English language and is sold by Pandora Media, Inc. This app is actually a radio that allows you to play your favorite music. This app is fully integrated with Pandora available on the Internet. This app allows you to enjoy music from all your existing stations and create new as well.
iGasUp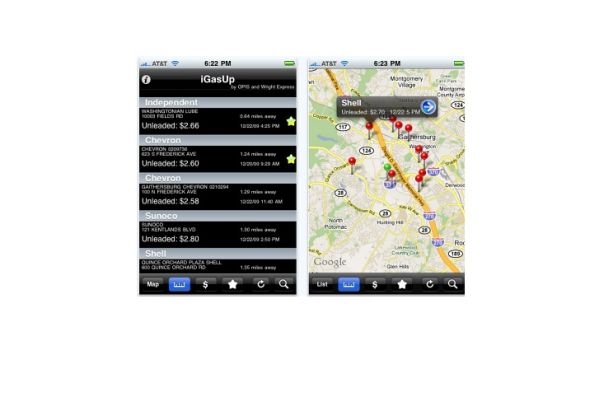 This app helps you to know the location of the 10 cheapest stations in your locality. The fuel prices will also appear in lowest to highest price order. All you need to do is enter your zip code and you will get the list of 10 cheapest fueling options. This app accesses the prices from Oil Price Information Service (OPIS). It is to be noted that MapQuest also uses OPIS. This app uses Google Maps to shows directions and driving distances to the stations.
Trapster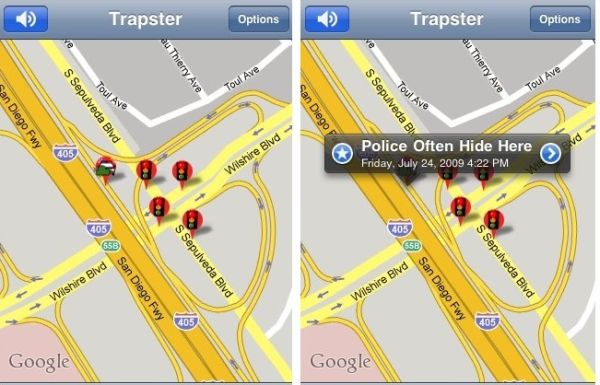 This free app alerts you about the presence of speed traps and red light cameras in real time. Trapster also alerts you about the speed cameras and places used by police to hide. You can record trip data using this app and then share it on internet and Facebook and Twitter. In 2009, Time Magazine recognized it as one of the 10 best apps for iPhone.
TripAlyzer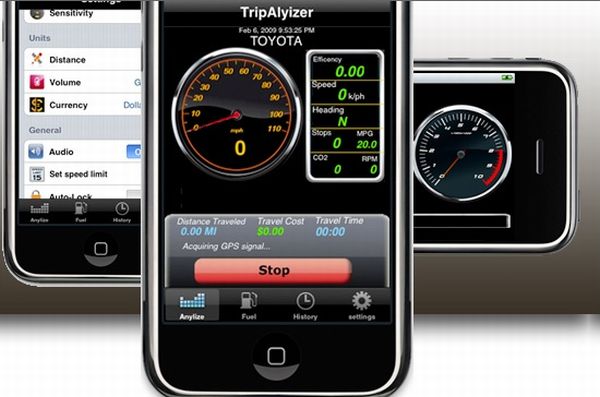 This is a very useful app as it helps you to track and store information related to your trips. TripAlyzer is a money-saving app because you can analyze your driving habits using this app and then calculate your efficiency. You can also store your car mileage, VIN number, tire pressure, etc, using this app.
Dynolicious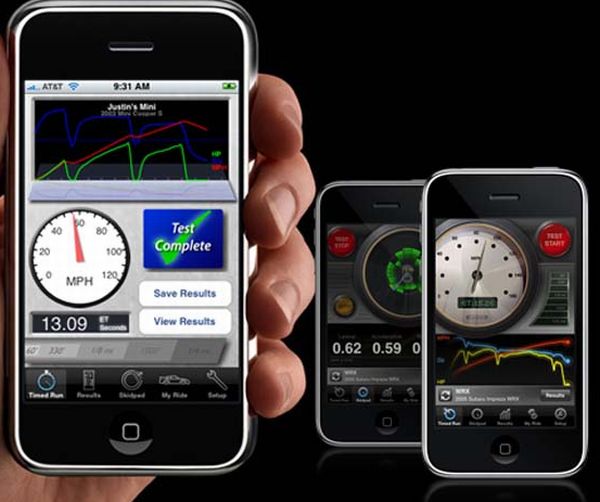 Dynolicious uses the iPhone's accelerometer to record the driving characteristics of the users. This app is developed by BunsenTech. This app is capable of recording nearly accurate estimate of the car's speed. This app is priced at $12.99.