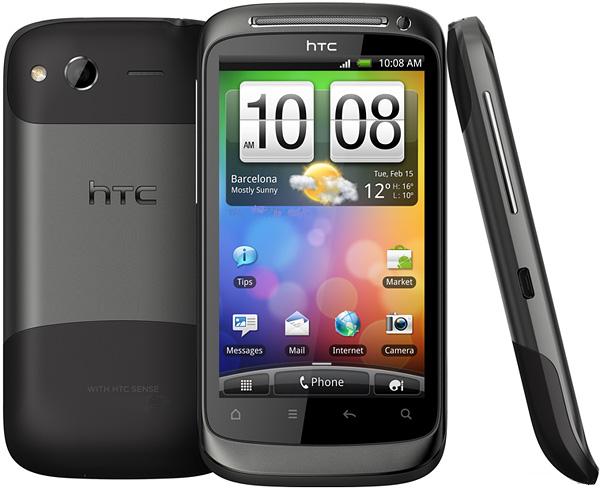 Smartphone giant, HTC, has scheduled the year 2011 for some pretty impressive gadgets with new devices, updates and its first foray into the tablet market. Our concern, however, is with smartphones so we've dug into HTC's release schedule to bring you some of its top phones for 2011.
1. HTC Incredible S: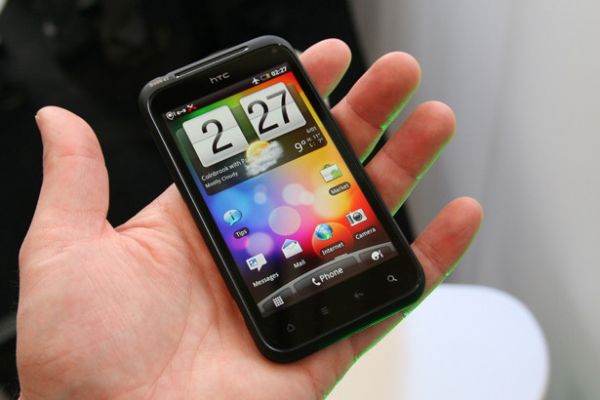 This smartphone is a great improvement of Sony Ericsson's Xperia Play. Whereas the chip sets are the same as its predecessor, the screen has been changed from 3.7 inches to 4 inches. The AMOLED panel has been switched to a clear super LCD panel. The Incredible S has no buttons and when switched off, looks featureless. The back cover of the phone is rubbery to the touch, being made out of malleable matte plastic. This lends it durability and resistance to scratches. The phone has a micro USB port, a 1.3-mega pixel camera, an 8-mega pixel imager, dual flashlight and a speaker. Storage is 768MB RAM while battery is 1450mAh. As far as battery life is concerned, you can watch a 2-hour movie, check emails, use the flash player, keep it idle or whatever you want to do in 12 hours and still find 10 minutes of battery left.
Pros – Super LCD and responsive UI.
Cons – No Gingerbread and HDMI output.
2. HTC ChaCha: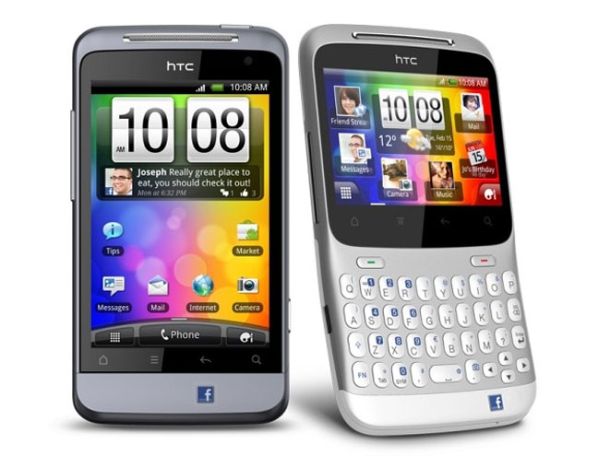 With the look of a BlackBerry, the ChaCha provides fast integration with Facebook. It has a button at the bottom with the Facebook symbol on it which facilitates you to quick sharing of photos or videos. The phone consists of an 800MHz processor and uses 512 MB RAM. It has both touch phone facility as well as a keypad. What is unique is that the keys suit any finger type in terms of size so you don't need to struggle to navigate and type. Not the most powerful phone, the ChaCha is best for social media users.
Pros – best Facebook connectivity and integration of touch pad and key pad.
Cons – Seems to have missed the mark in terms of performance.
3. HTC Desire S: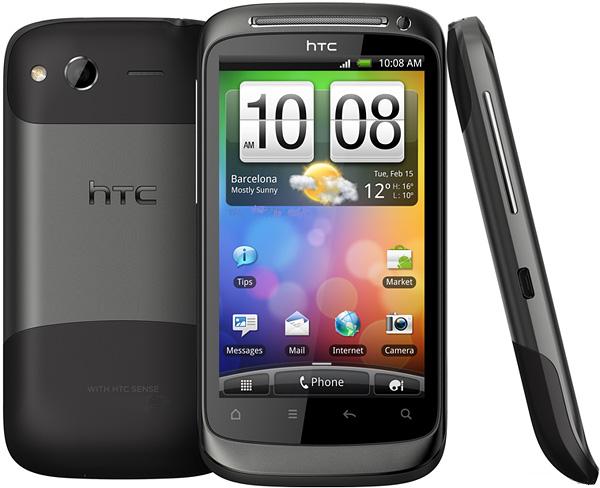 The 3.7-inch HTC Desire S is similar to the Incredible S in terms of processor, RAM, graphics and resolution. The difference, however, is that it runs on Gingerbread, Google's latest Anrdroid platform. The casing is aluminum which means that you get durability as well as a nice metallic look.
Pros – Gingerbread platform and aluminum construction.
Cons – Capacitive keys do not always light up.
4. HTC 7 Pro: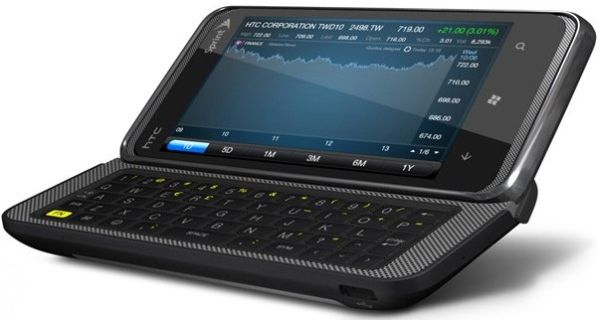 The 7 Pro makes use of Windows 7 OS and CDMA. With a 3.7-inch display and a QWERTY keypad, the layout of the keys are in sync while its tilting screen makes it easy to use. It has support for HD recording and playback.
Pros – Support for HD video, durable design and responsive keyboard.
Cons – Screen is small and body is bulky.
5. HTC Wildfire S: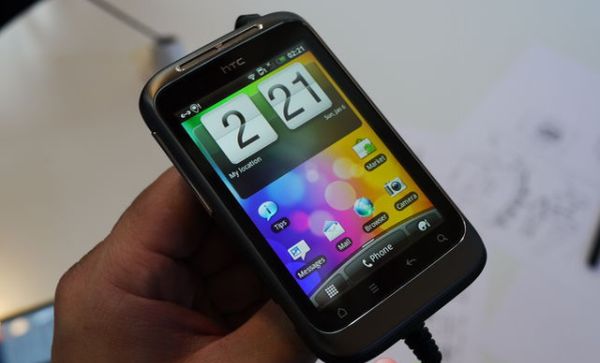 The HTC Wildfire S is an affordable smartphone. For its reasonable price, it has a 600MHz processor and a speed of 512MB RAM. Weighing in at 105g, the Wildfire has a 3.2-inch screen. It supports MP3 and FM radio while the 5Mp camera gives you good clarity.
Pros – Memory can be extended to 32GB
Cons – GPRS and EDGE are of reduced speeds at 114 kbps and 560 kbps respectively.
6. HTC EVO 4G: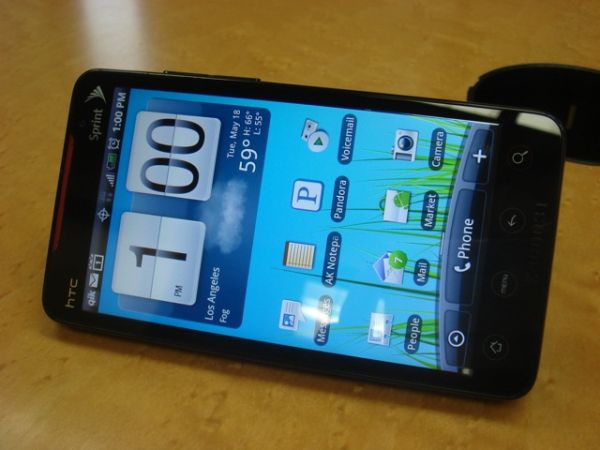 This 4G Android phone has a large screen of 4.3 inches and an 8Mp camera with 720p video recording. Battery is 1500mAh and the phone facilitates a USB connection for your transferring and download needs. It runs on a 1GHz processor which means you get some pretty impressive speed.
Pros – 1GHz processor.
Cons – Just 1GB in-built storage.
7. HTC Thunderbolt: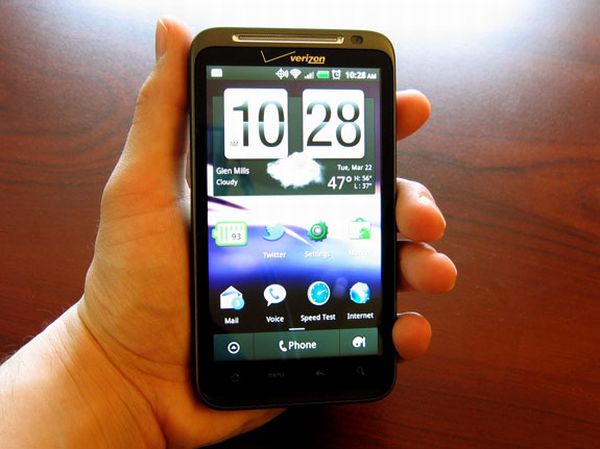 The Thunderbolt was highly anticipated much before its release. This is the first phone that uses 4G LTE network of Verizon. 4.3 inches of LCD display offer you wide and clear viewing. The design is classic HTC and resembles the EVO model. It has excellent audio, browsing and flash support.
Pros – Improved camera features and data speed.
Cons – Heavy and minus a dual core processor.
8. HTC Sensation: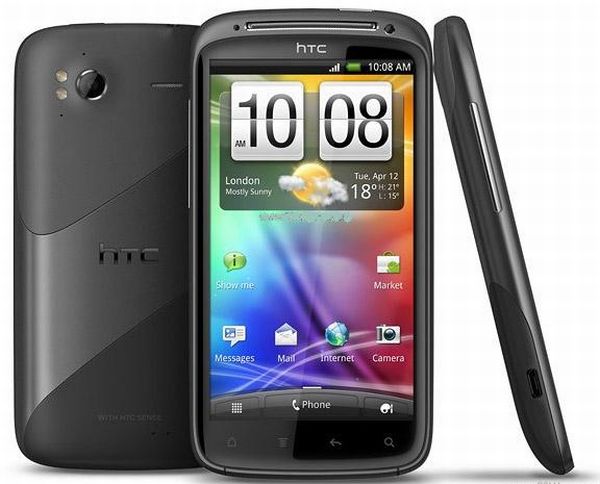 HTC has furthered its position in the dual core phone market with the HTC Sensation. Competing with the Samsung Galaxy S2, the Sensation has an 8Mp camera, dual core 1.2 GHz chipset and a big 4.3-inch screen.
Pros – Improved speed and sharp screen.
Cons – Poor battery life.
9. HTC myTouch 4G:
HTC myTouch 4G is sleek and slim. It comes loaded with a 5Mp camera, 1GHz Snapdragon processor and is powered by Android. With a 3.8-inch touch screen, myTouch has good support for battery life and four instant messaging clients. You can also access social networking sites like Facebook and Twitter.
Pros – 1GHz Snapdragon processor and good battery life
Cons – No HDMI support and the keypad is difficult to type on.
10. HTC DROID Incredible 2: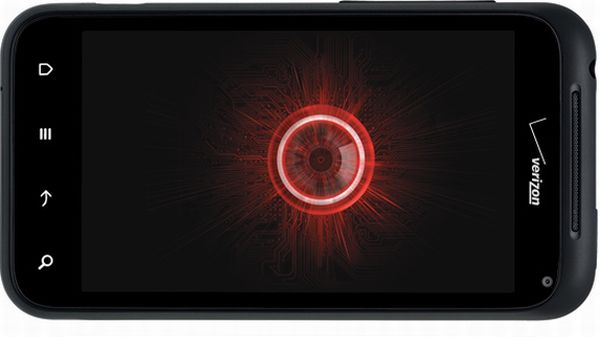 Design-wise, the DROID Incredible 2 is similar to that of Incredible S. However, it does have a larger display at 4 inches and a resolution of 480 x 800. The 1.3Mp camera is front facing while the capacitive buttons rotate according to orientation.
Pros – World roaming capability, larger and sharper screen.
Cons – Lacks 4G support.